16MM Mink Strp Lashes Manufacturer and 16MM Lashes Wholesaler
MissAngel Lashes is a professional eyelash manufacturer of mink strip lashes and wholesale lash vendors from China. Wholesale eyelashes of 16mm wholesale mink lashes is also an important part of our mink strip lashes. 16mm wholesale mink lashes are 15-16mm in length, which will look very natural when wearing them. Besides, each pair are made of black cotton band to make sure the comfort and softness. 16mm wholesale mink lashes are very suitable for daily life.
Sample Pack that Includes 16mm Mink Eyelashes, 2 pairs of each 16mm lashes styles, shipping is included.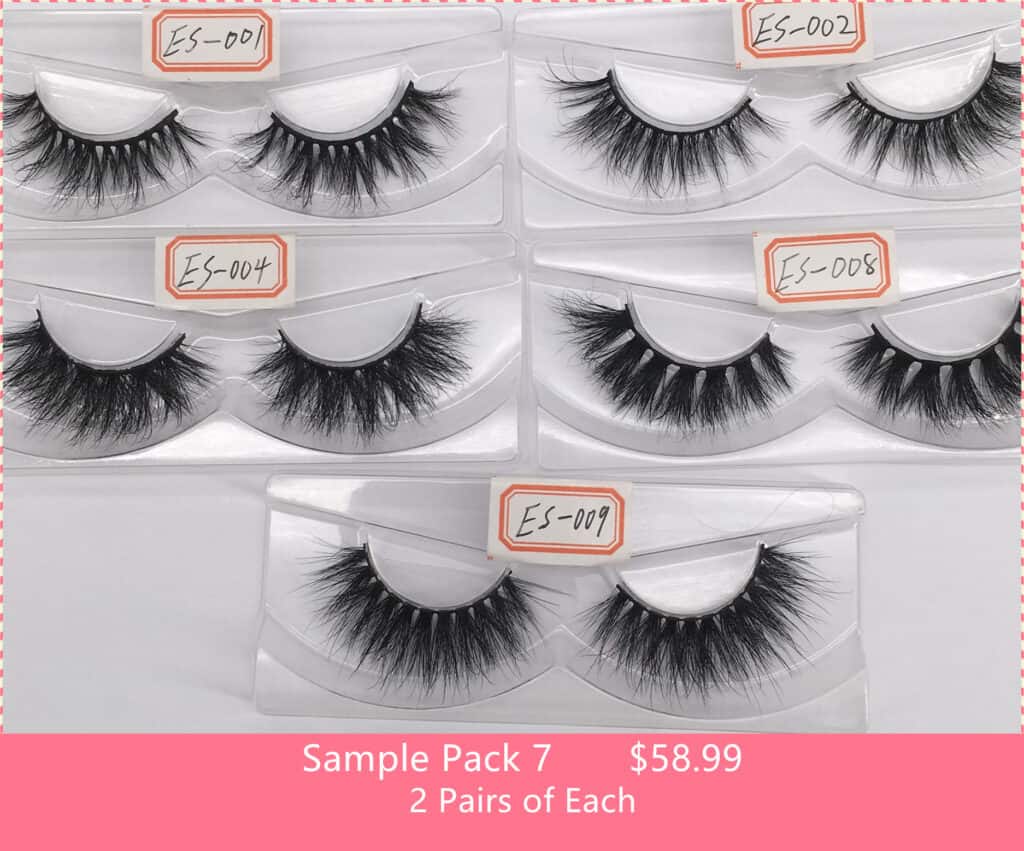 wholesaleeyelashvendors is Missangel Lashes' instagram account, please follow to get more information about 3d mink lashes and custom eyelash packaging. We will post on this Instagram account every day.
---
16MM Wholesale Mink Lashes
Click The Following Pictures To See More Details Of Each Style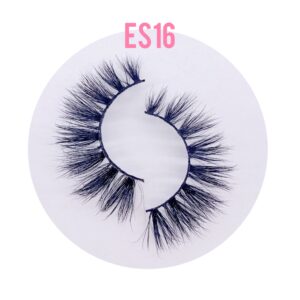 Lash Vendors of

16mm Mink Strip Lashes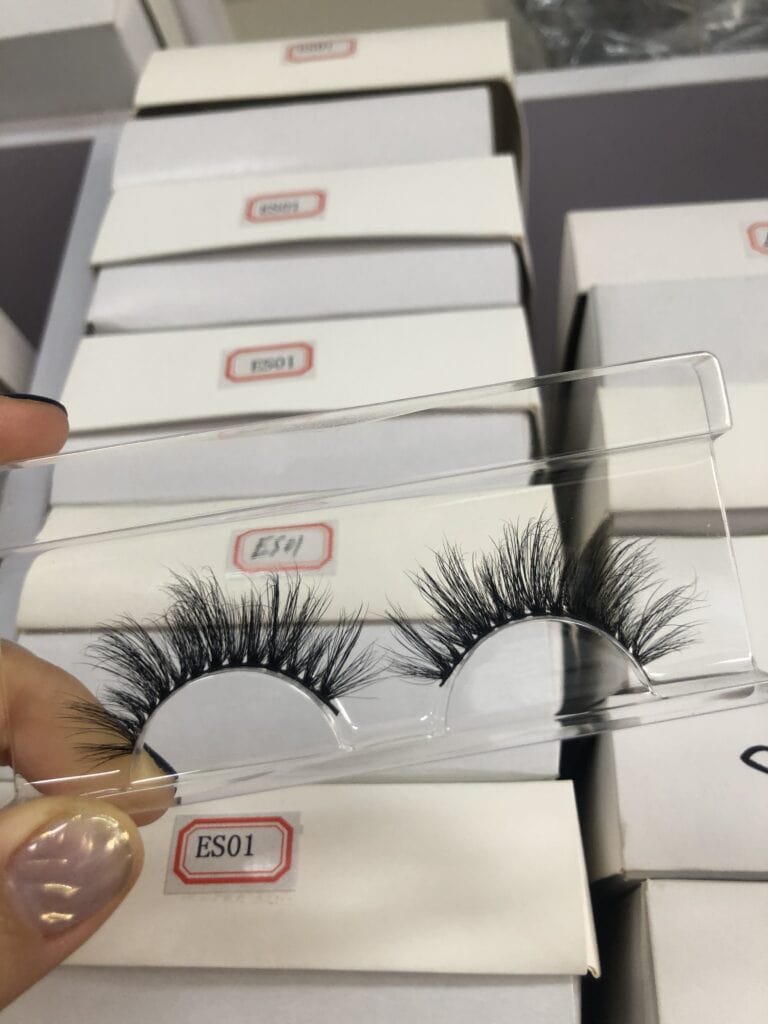 We do 100% handmade over 150+ styles 3d mink strip lashes,including 25mm lashes, 20mm wholesale mink lashes and 16mm mink strip lashes.If you are looking for best eyelash vendors,we are definitely your best choice for wholesale mink lashes. MissAngel Lashes, as a reliable eyelash manufacturer, aims to provide flexible, fluffy, high-end, healthy, fashionable and wearable mink strip lashes for customer worldwide.Besides,we keep researching and developing new styles of 16mm mink lashes, 20mm wholesale lashes and 25mm mink lashes to meet various requirements of customers.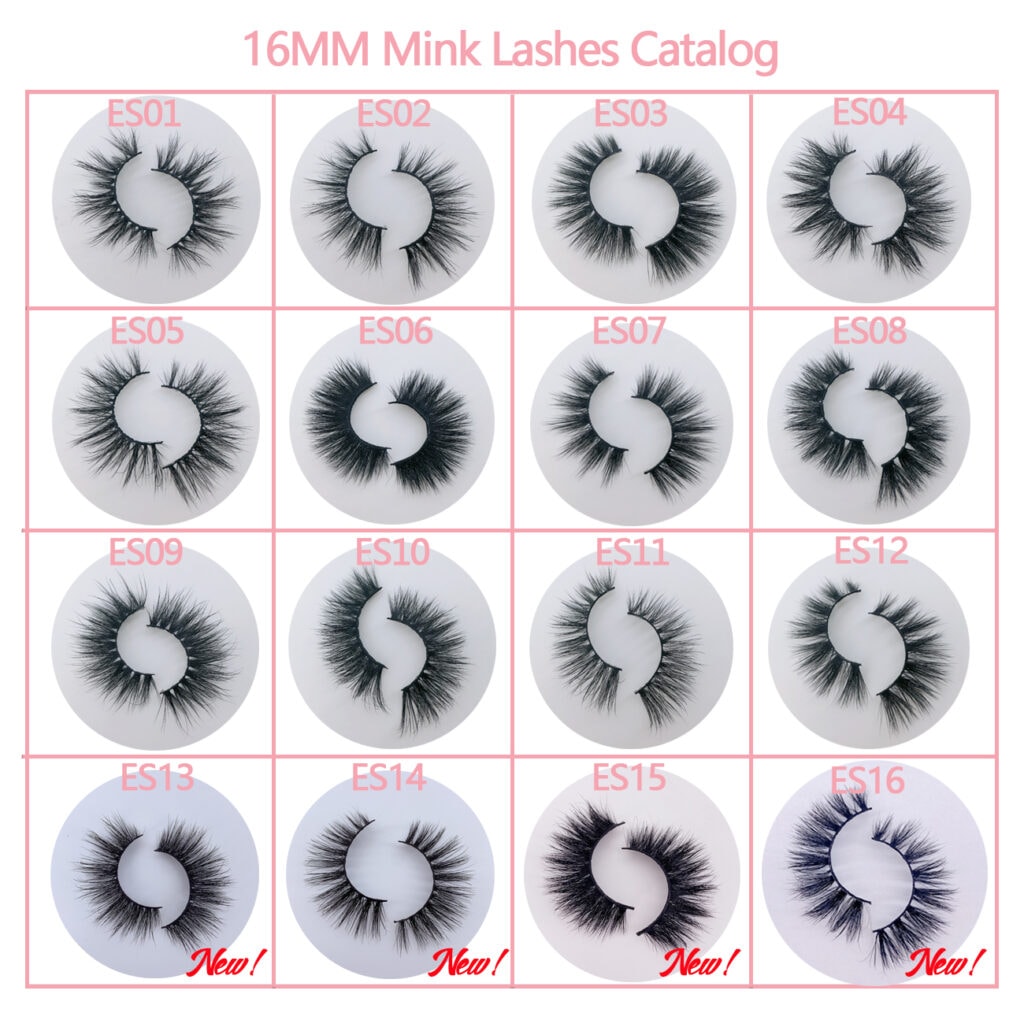 With professional international design team,skilled workers who are experienced in mink lashes manufacture, MissAngel Lashes can ensure delivery mink eyelashes in time and quality of our products. So, if you are looking for eyelash manufacturer or eyelashes vendors,MissAngel Lashes is just the one you are looking for.
---
Descriptions & Features of 16mm Mink Strip Lashes
16mm mink lashes is very proper to be wore in daily life.The length is close to real eyelashes. They are vivid and could beautify your eyes. You can't tell whether you wear real eyelashes or false eyelashes.Handmade 3D Multi-Layer fluffy false mink eyelash manufactured by MissAngel Lashes are easy to apply and reusable up to 25 times. The eyelash band are made of soft cotton.
Our wholesale eyelashes are all handmade,and the Siberian mink fur are all collected from the Western Siberian mink without any cruelty.It is well known that animals naturally lose their fur several times during growth.We just collect the natural dropping hair from mink,and choose the hairs which are shiny, soft and qualified in length. Each pair can be used 25-30 times. We support ordering mink lashes samples to check the quality from MissAngel wholesale eyelash vendors.
---
Lash Vendors'Huge Production Capacity
Rich experience: More than 15 years'experience in eyelashes business;
Professional manufacturer: have a professional workshop covering 1,360 square meters that can guarantee the accomplishment of large orders;
Monthly Capacity: over 200,000 pairs strip eyelashes;
Mature Production Technology: a full set production line and advanced processing equipment, which allows the non-stop producing to maximize the production capacity of mink eyelashes.
Click Here to Choose Empty Eyelash Packaging or Custom Lash Packaging Boxes!
Click Here to See Custom Boxes We have Made Bedore!
Click Here to See Favorable Lashes Combination! (Lash Sample Packs)
Click Here to See Wholesale 20mm Mink Lashes!
Click Here to See Wholesale 25mm Mink Lashes!