Custom Eyelash Packaging
Custom eyelash packaging is essential to help create my own eyelash brand. Mink Lash Vendors MissAngel Lashes has established own custom eyelash boxes factory to serve our customers better. Besides, considering some customers are the beginner to create my own eyelash brand, eyelash vendors Missangel Lashes hire designers to help design brand logo on empty eyelash boxes and custom eyelash packaging.
---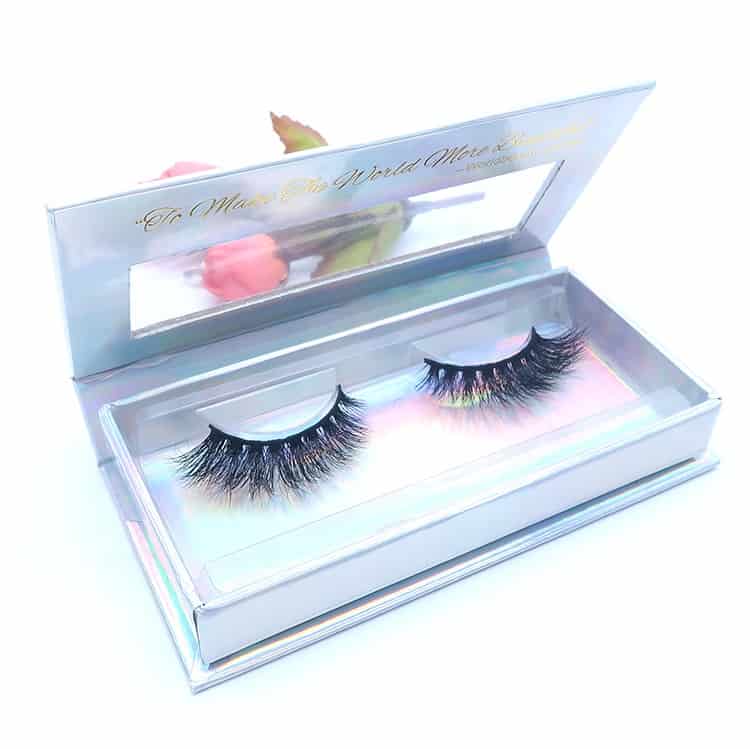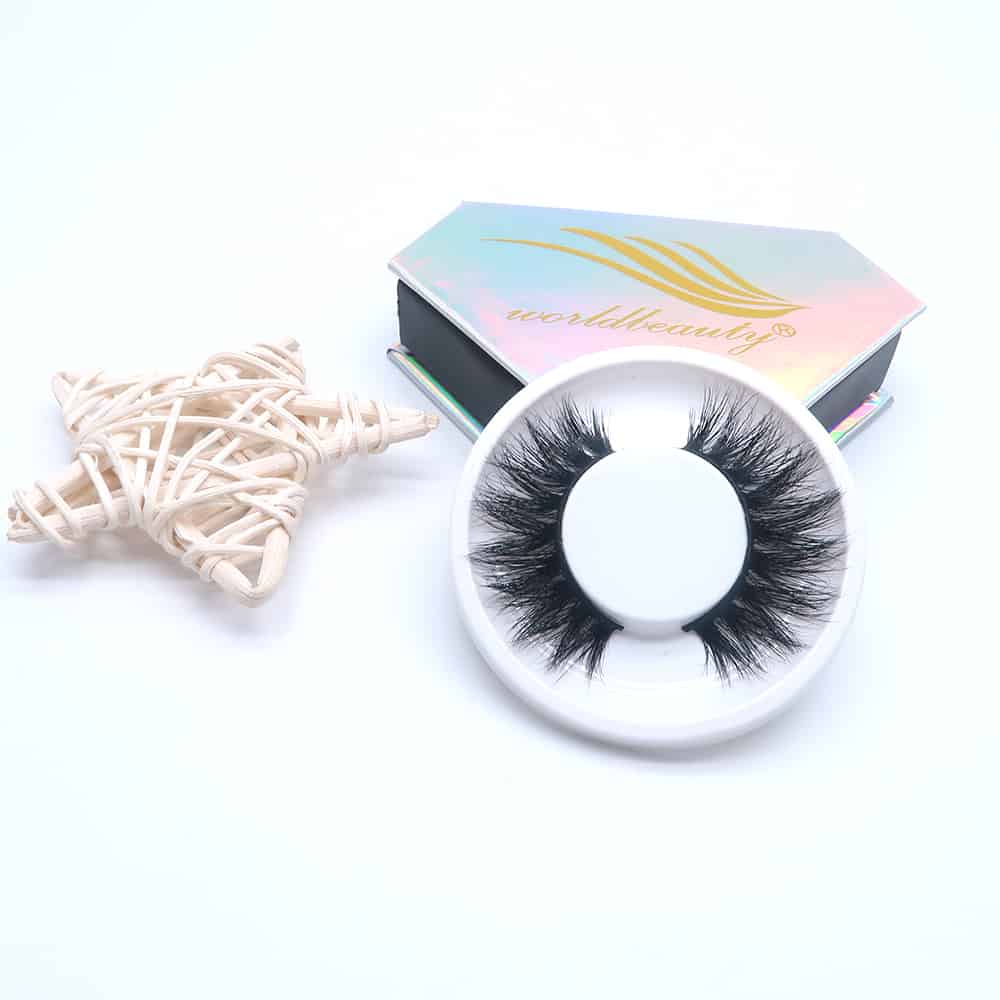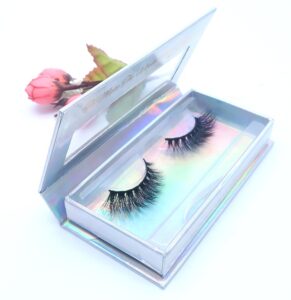 As a eyelash vendors who wholesale mink lashes, we provide popular and quality wholesale 3d mink lashes. And we also insist in manufacturing high-graded custom eyelash packaging.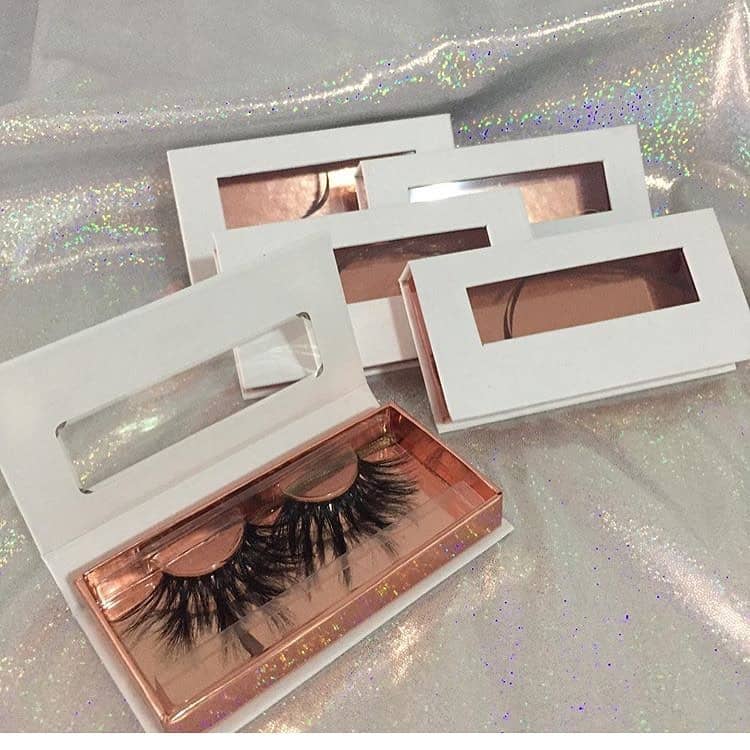 There are lots of basic eyelash packaging to choose. Clear lash boxes, round clear eyelash packaging cases, rectangular lash packaging, square eyelash packaging, diamond shape lash packaging and lash books.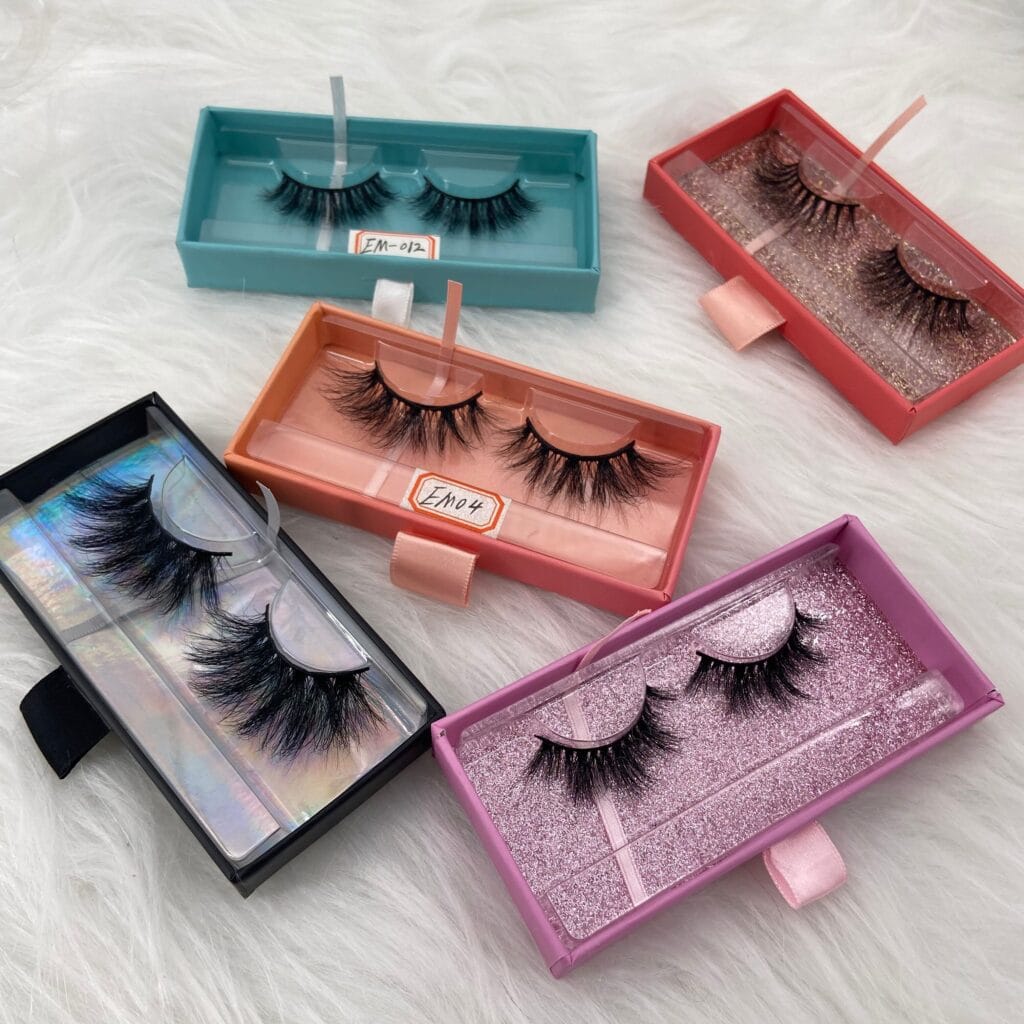 Please remember, even best products (3d mink lashes,25mm lashes)need good eyelash packaging design and quality eyelash boxes.
---
Customize Your Own Eyelash Packaging with MOQ of 20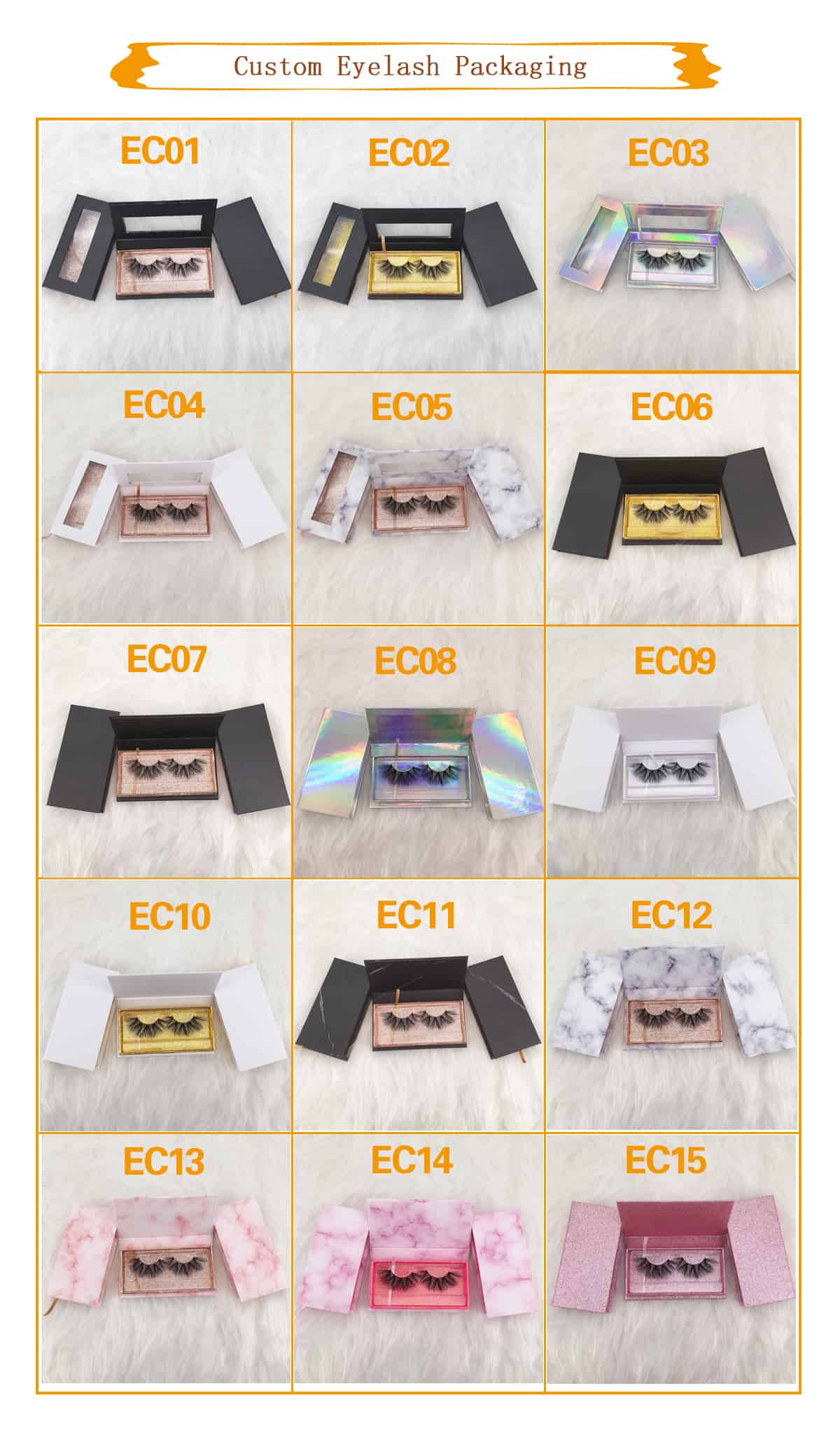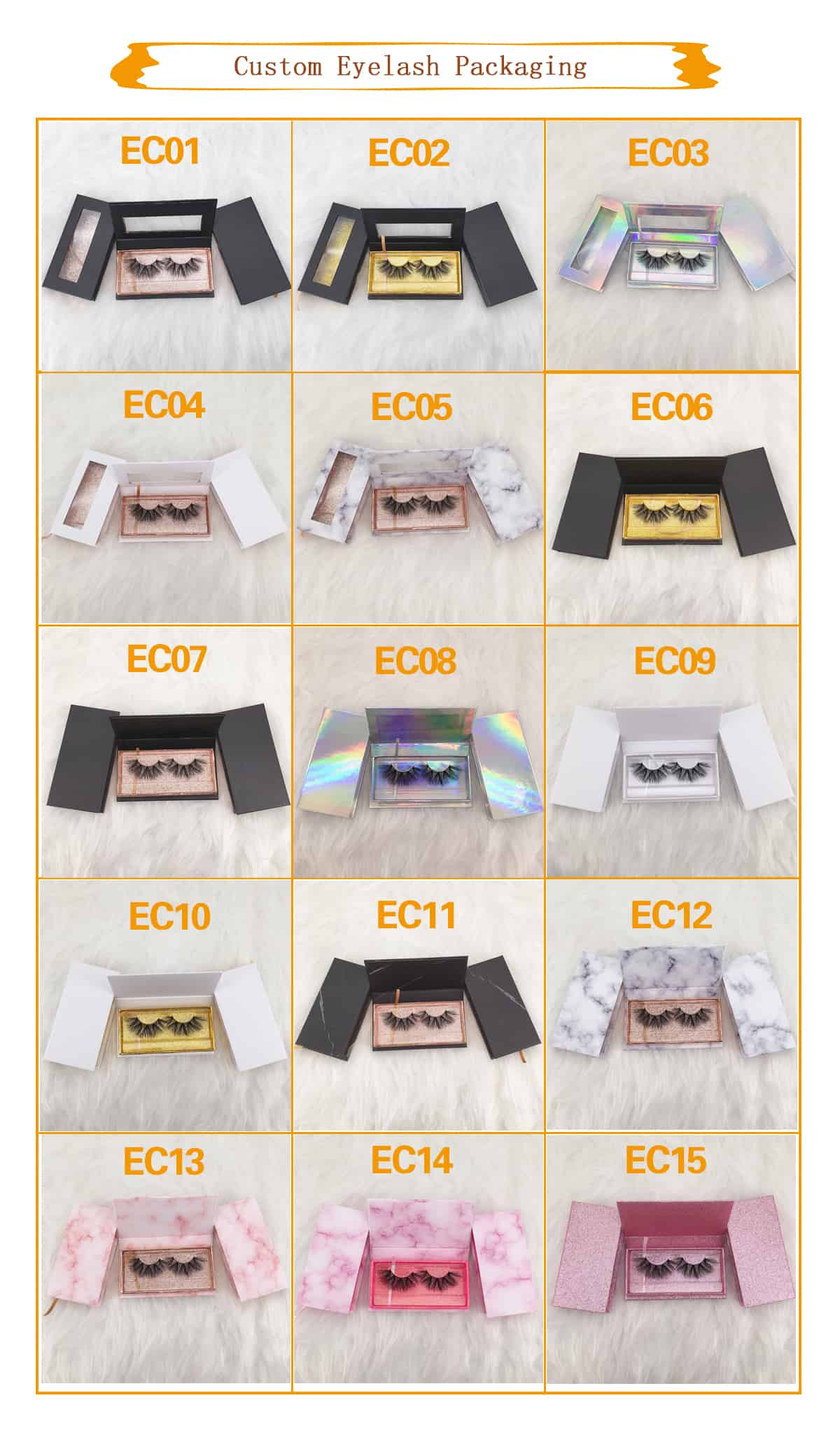 EC01-EC05 are lash boxes with a clear window(PVC), with a window. Eyelashes could be shown clearly.
EC15-16 lash packaging is made of glitter materials. Which is shiny and attractive under the light.
EC17-20 is drip element added, which is vey shining. We could add your lash business name below the eyes. EC41-48 is drawer boxes for lashes, which could diaplay eyelashes in all directions.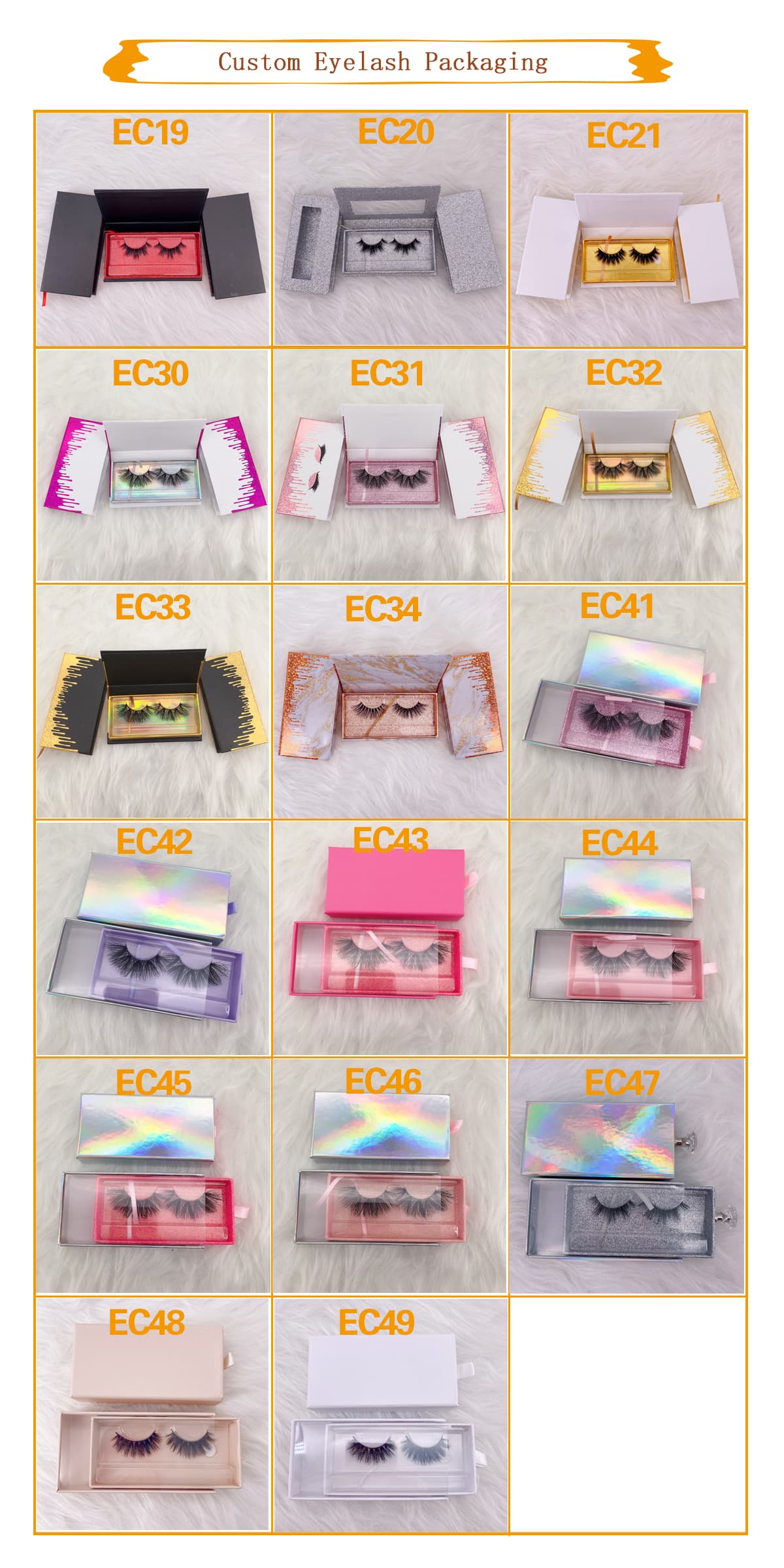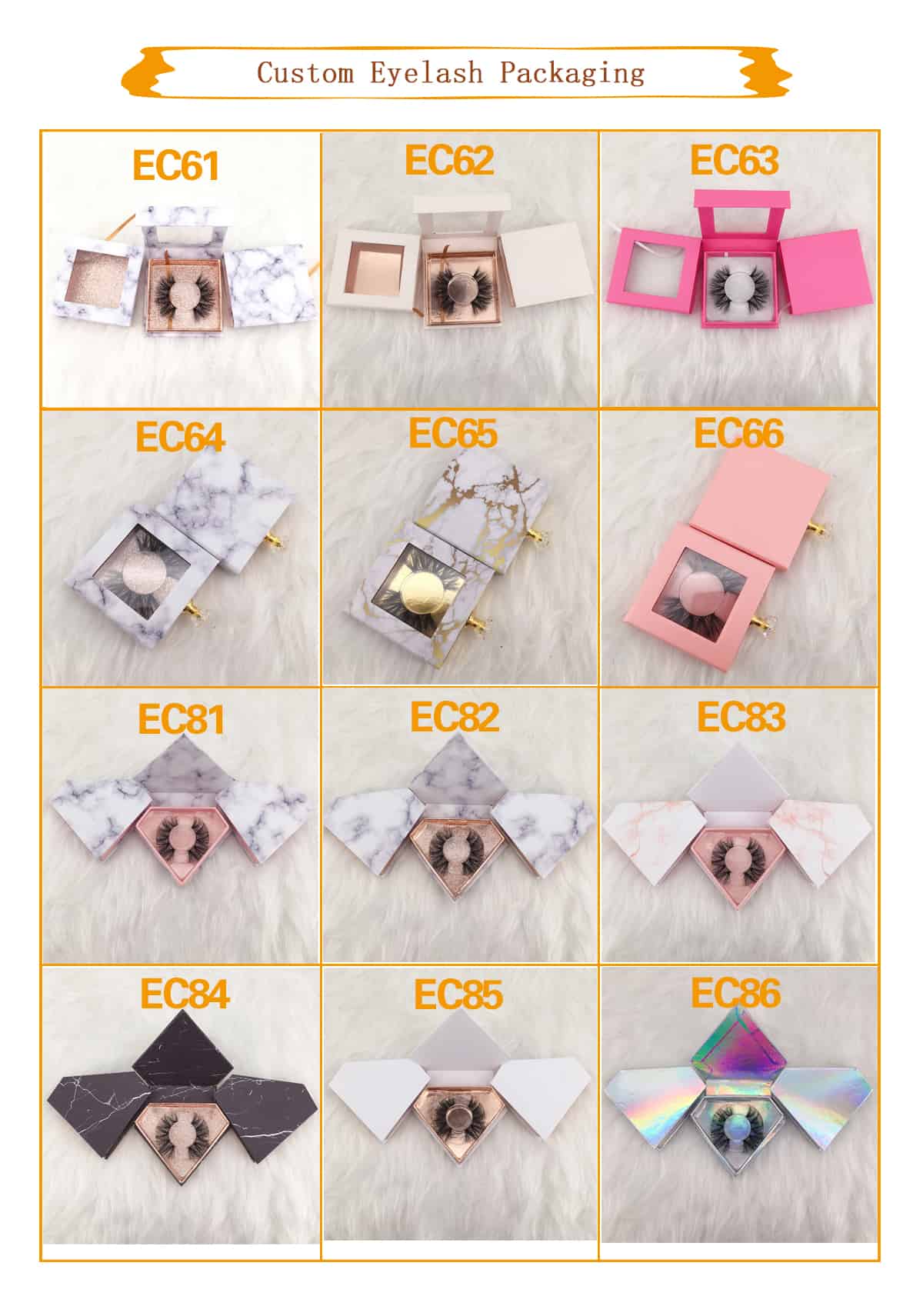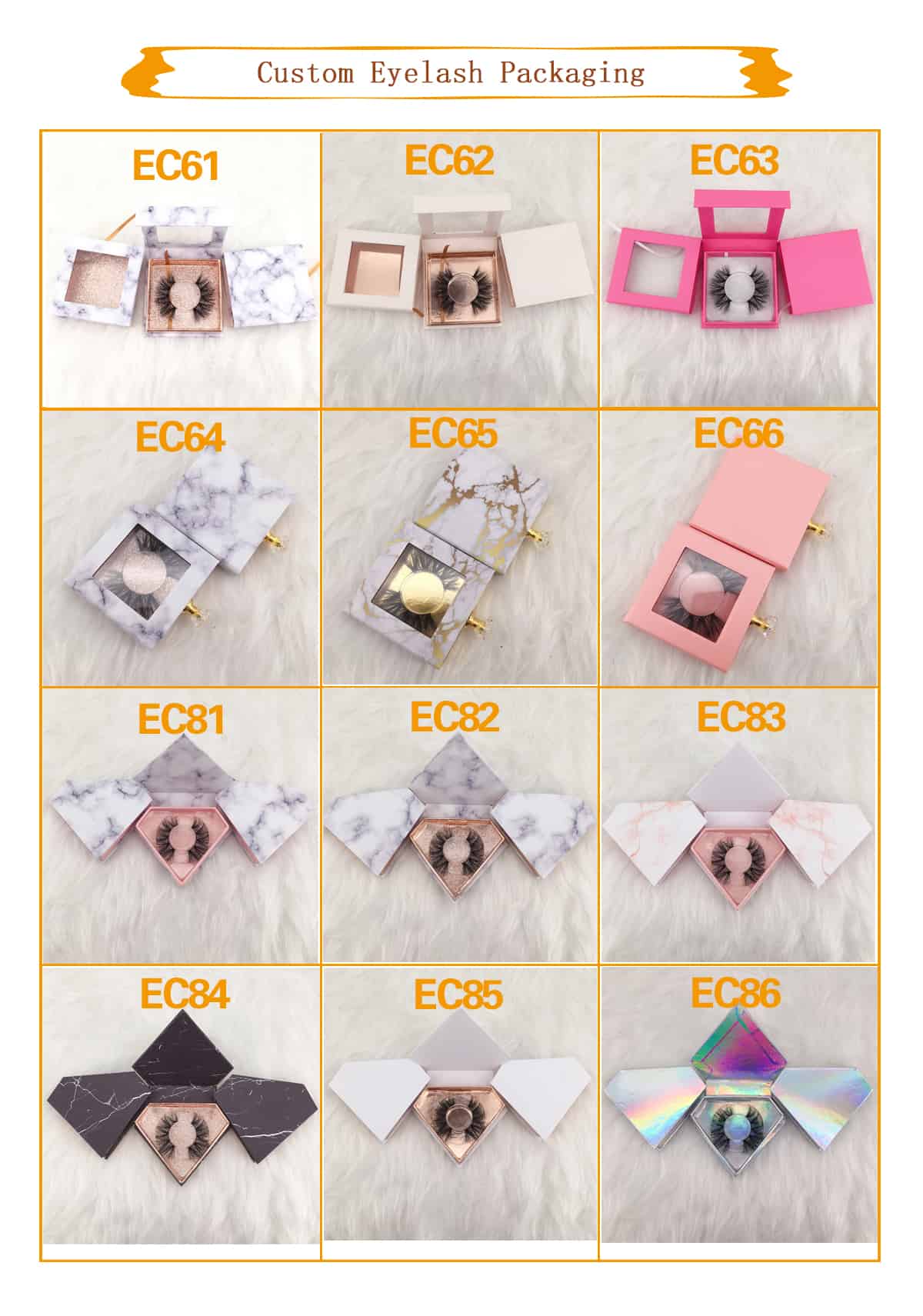 EC62 is made of texture materials. EC64-66 are afforable sqaure lash boxes with a handle.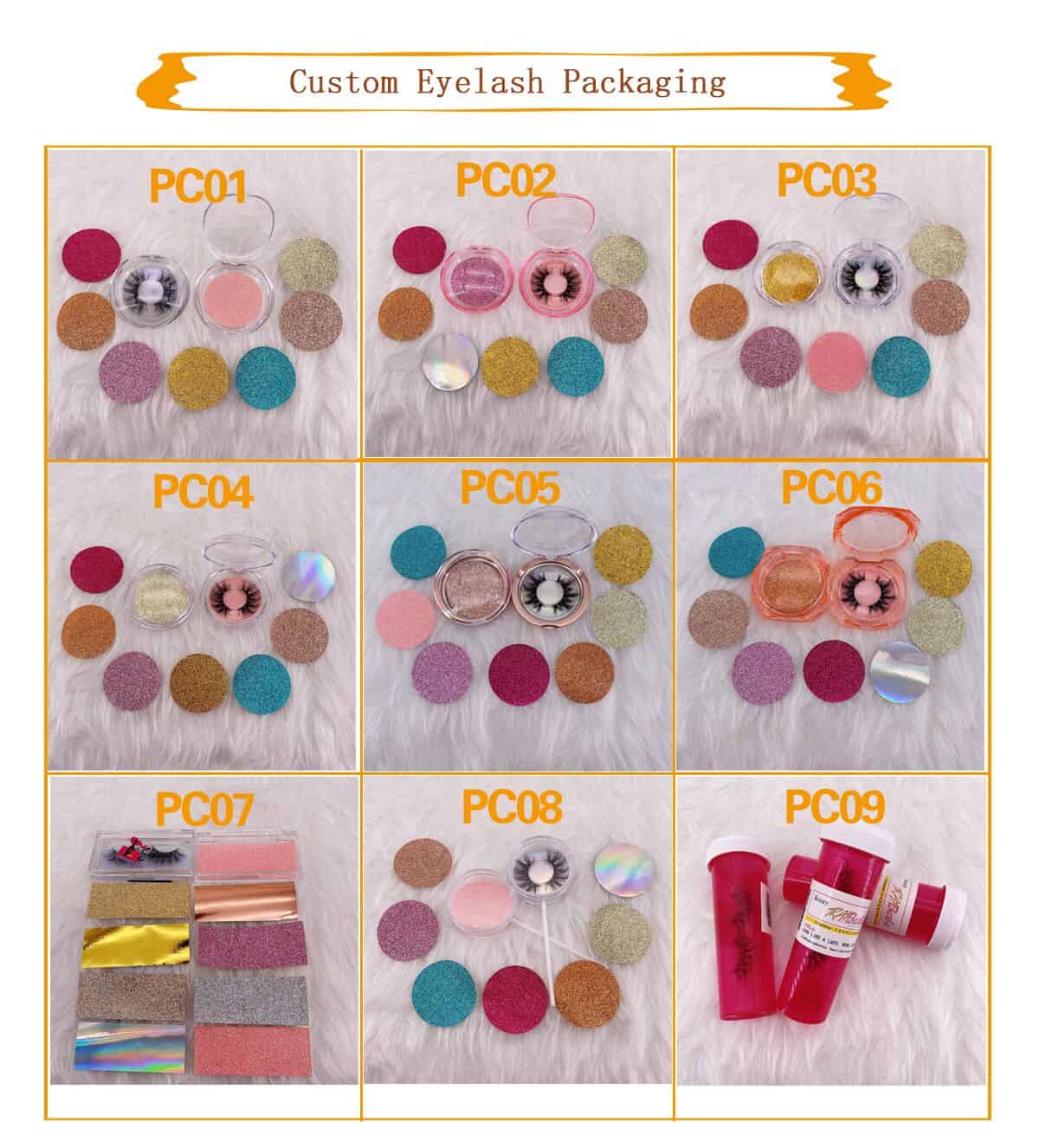 PC01-PC06 are round lash cases with different shaoe and color. Price is different, there is no minimum order quantity for these cases.
PC06 is rectangualr clear acrylic cases. If order over 20 PC07, could print logo on it. And as the picture shows, there are many background color could be chosen. Holographic, light pink glitter, hot pink glitter, gold, rose gold are all availabe.
If you order both lashes and cases, we will package mink lashes in the eyelash cases. If you only order cases, we will also put lash tray in.
PC08 is cute lollipop cases for eyelashes, and PC09 is pill bottle cases. PC08 and PC09 all could be customized.
Custom Eyelash Packaging Box Examples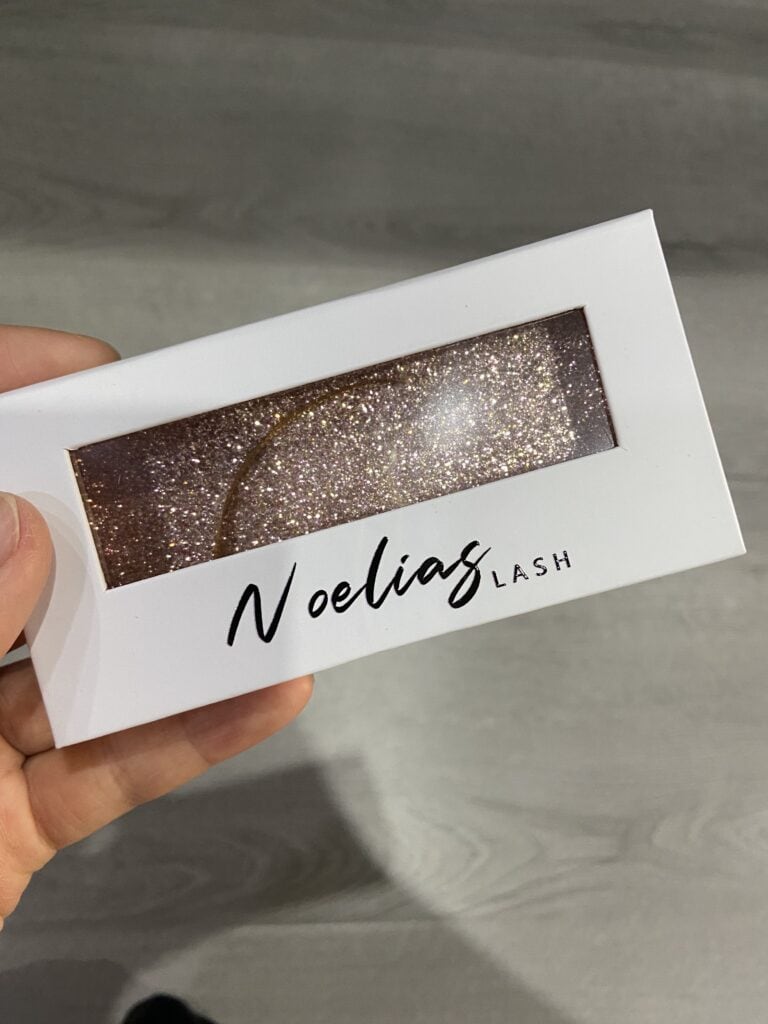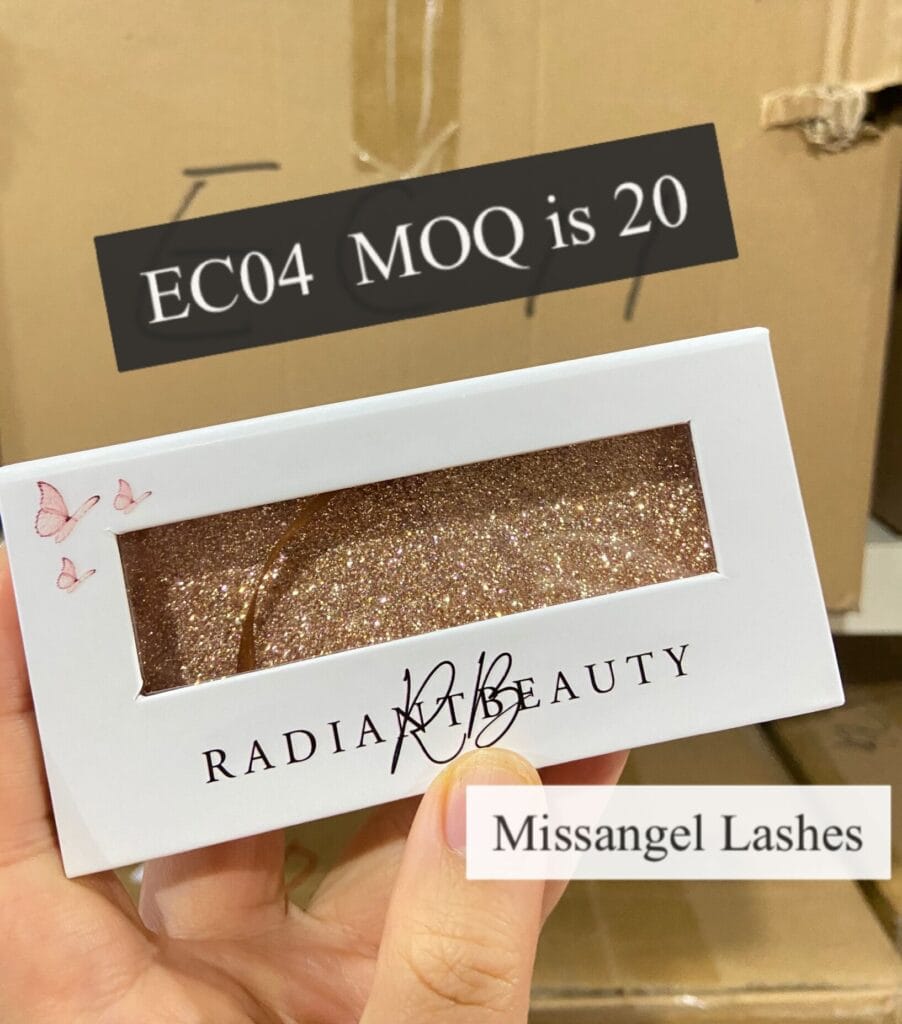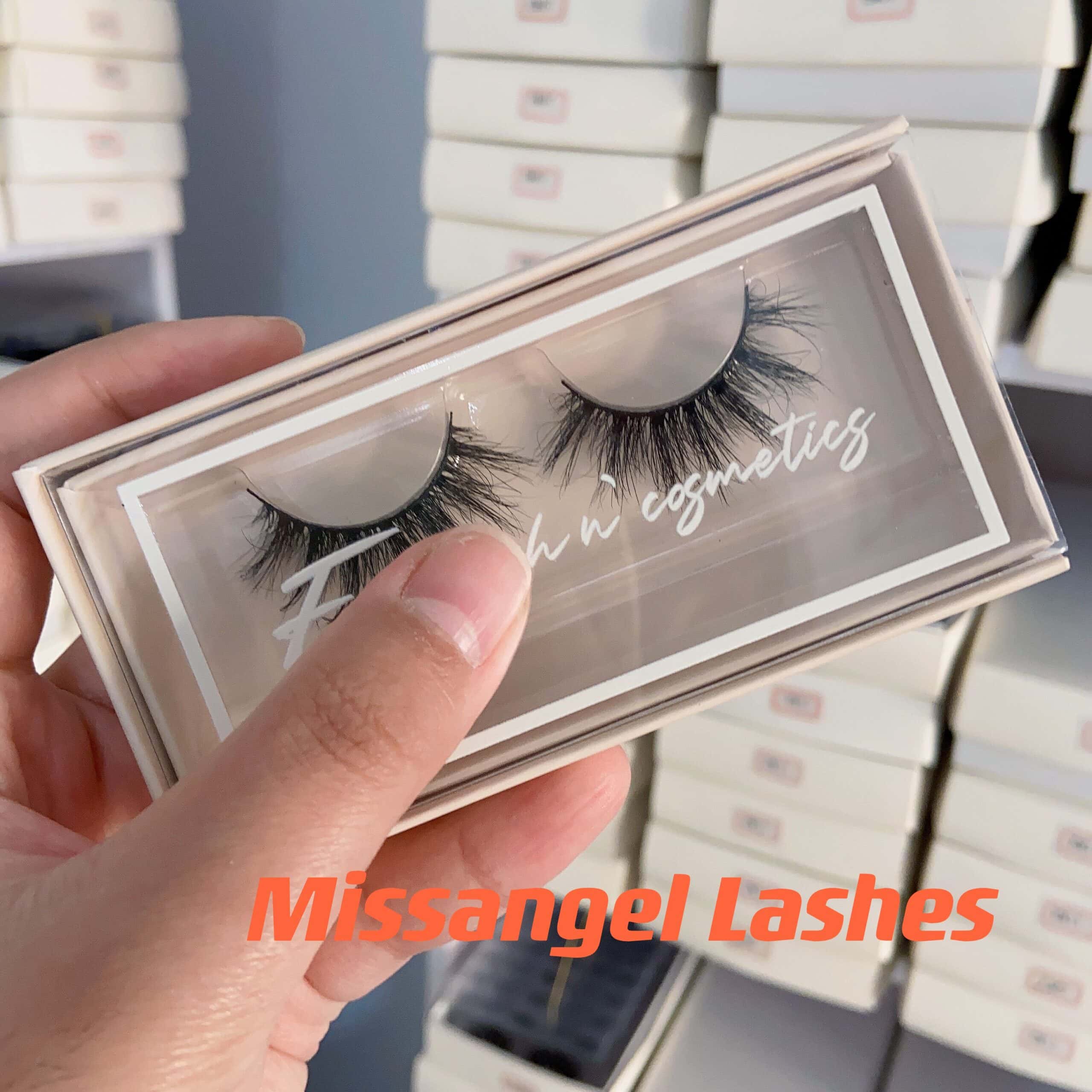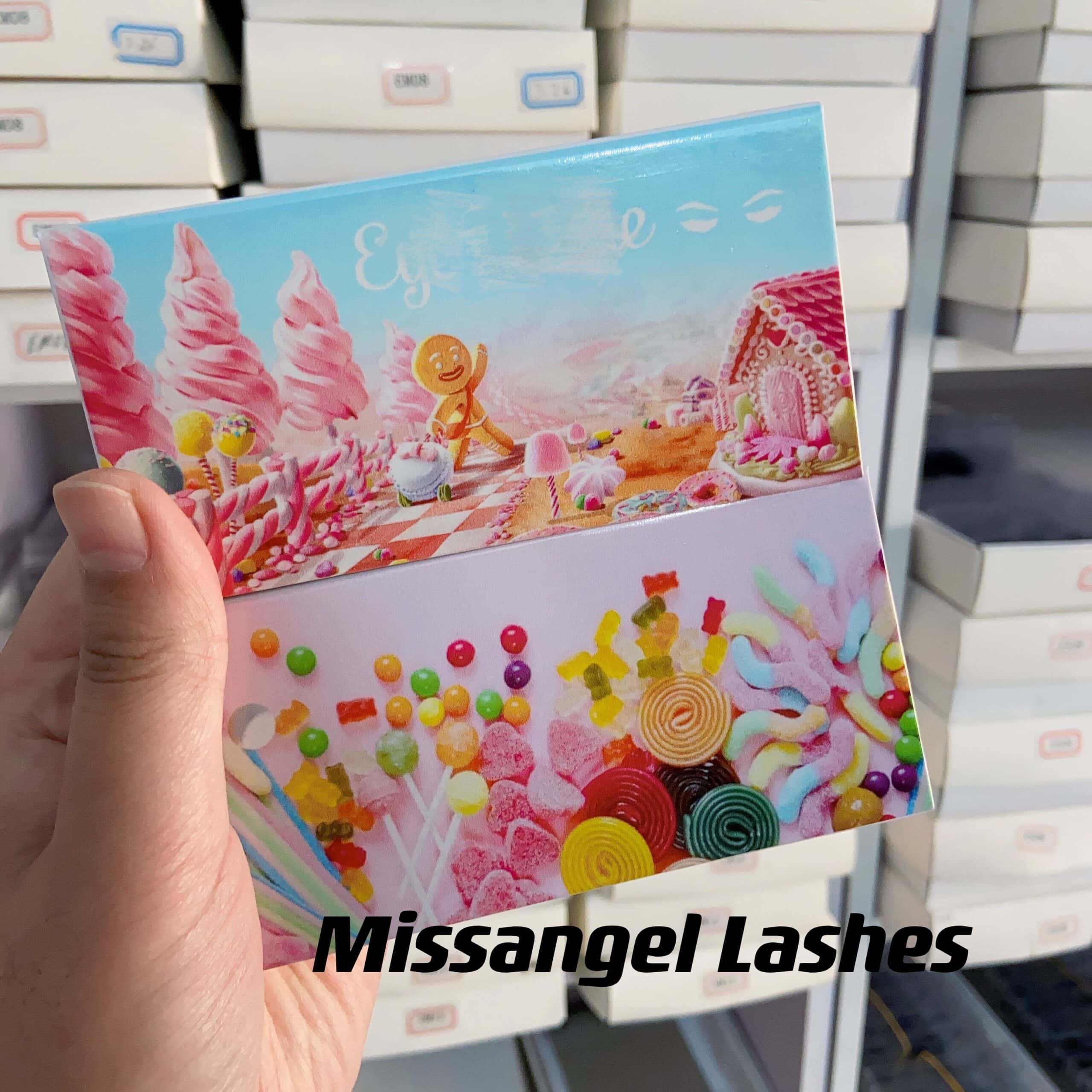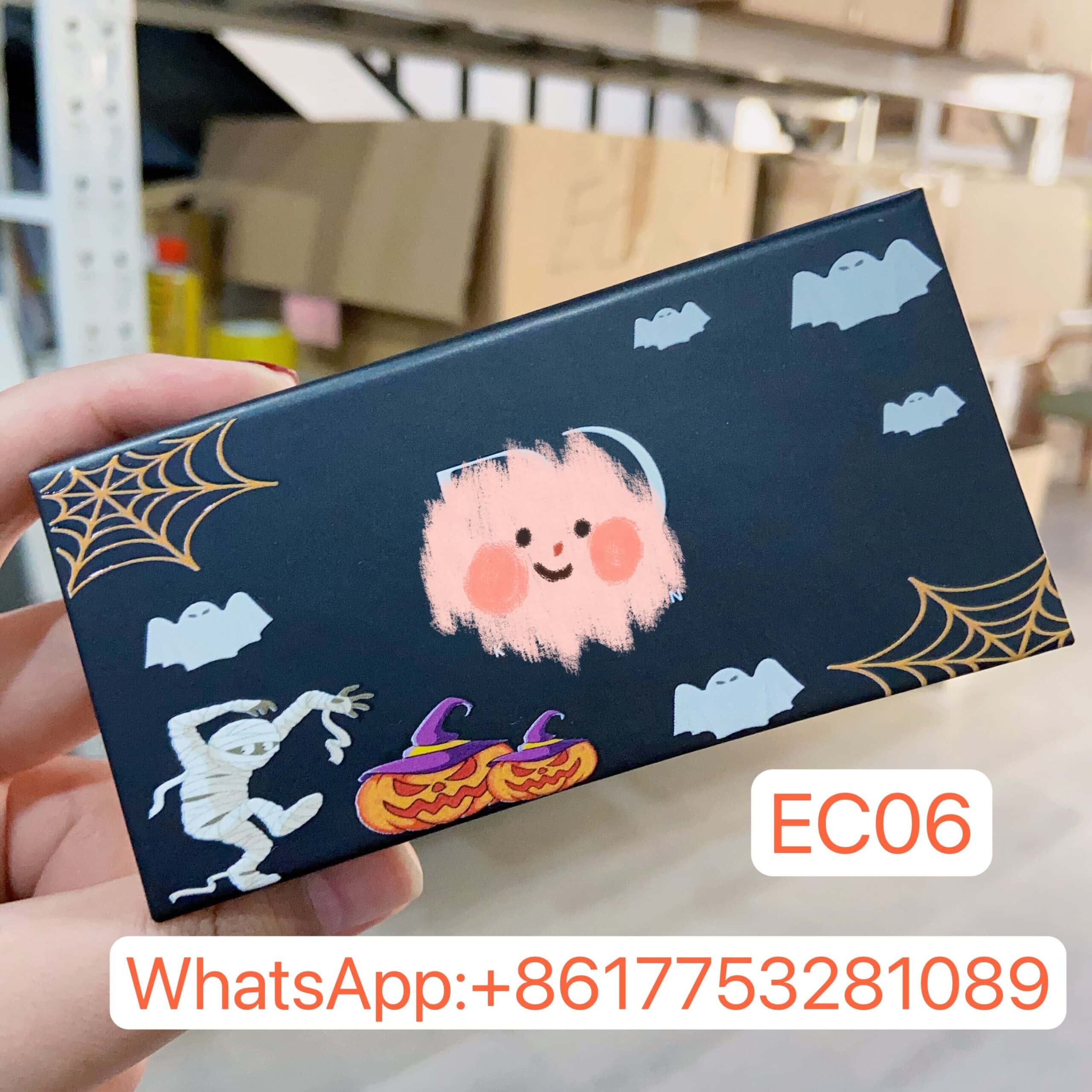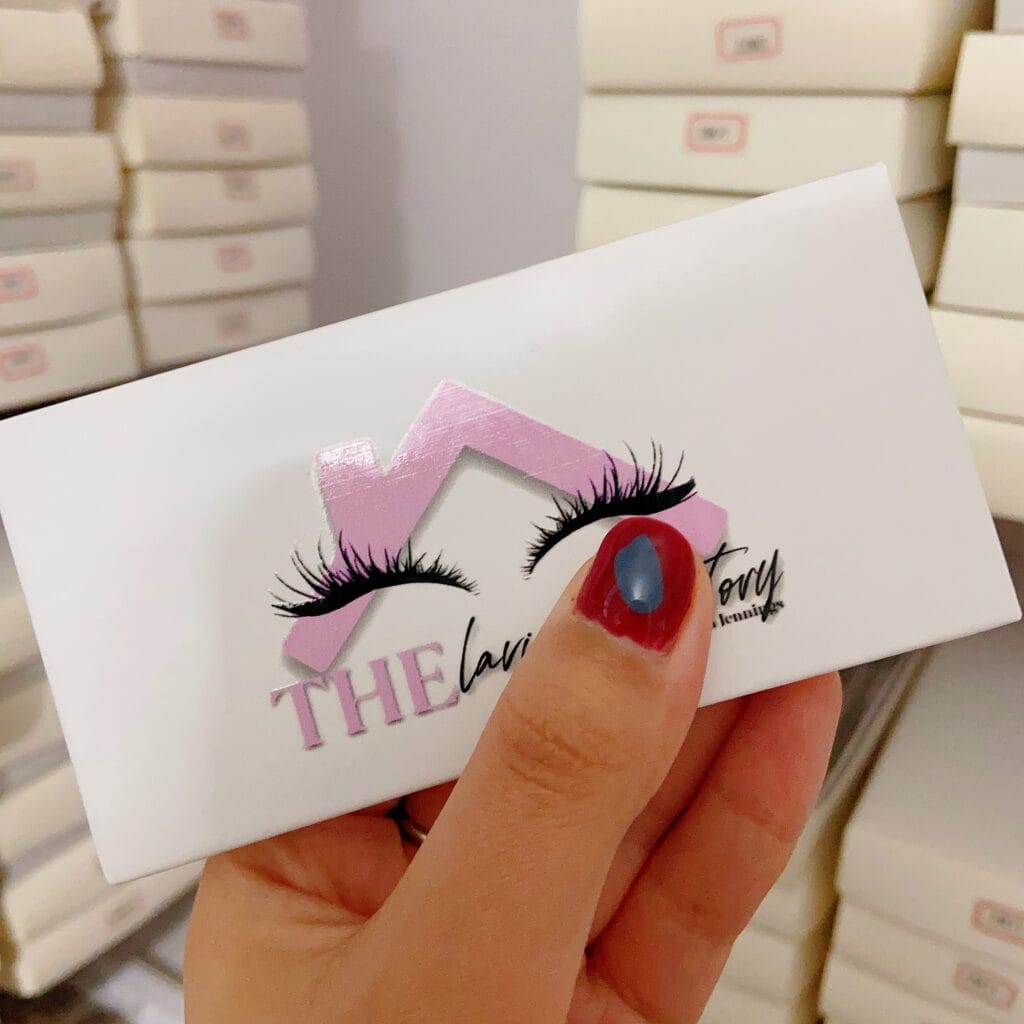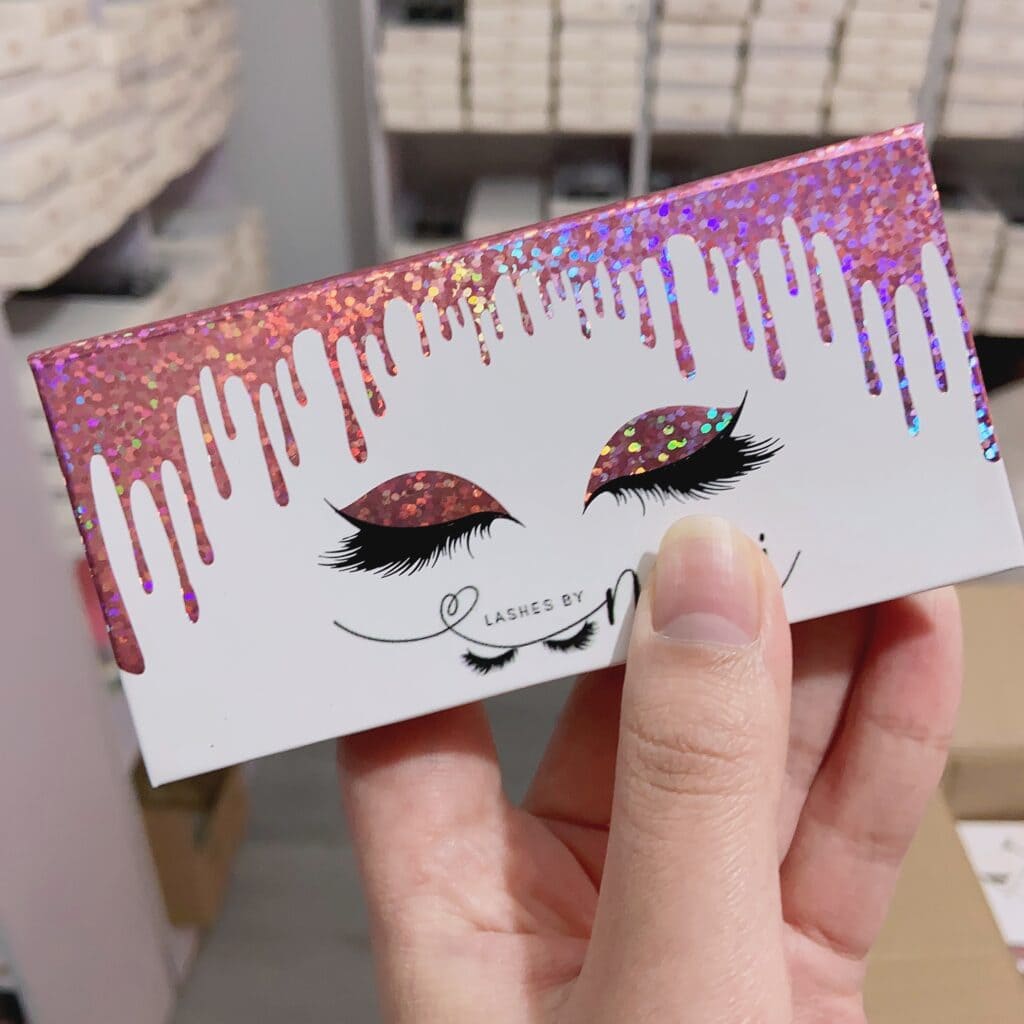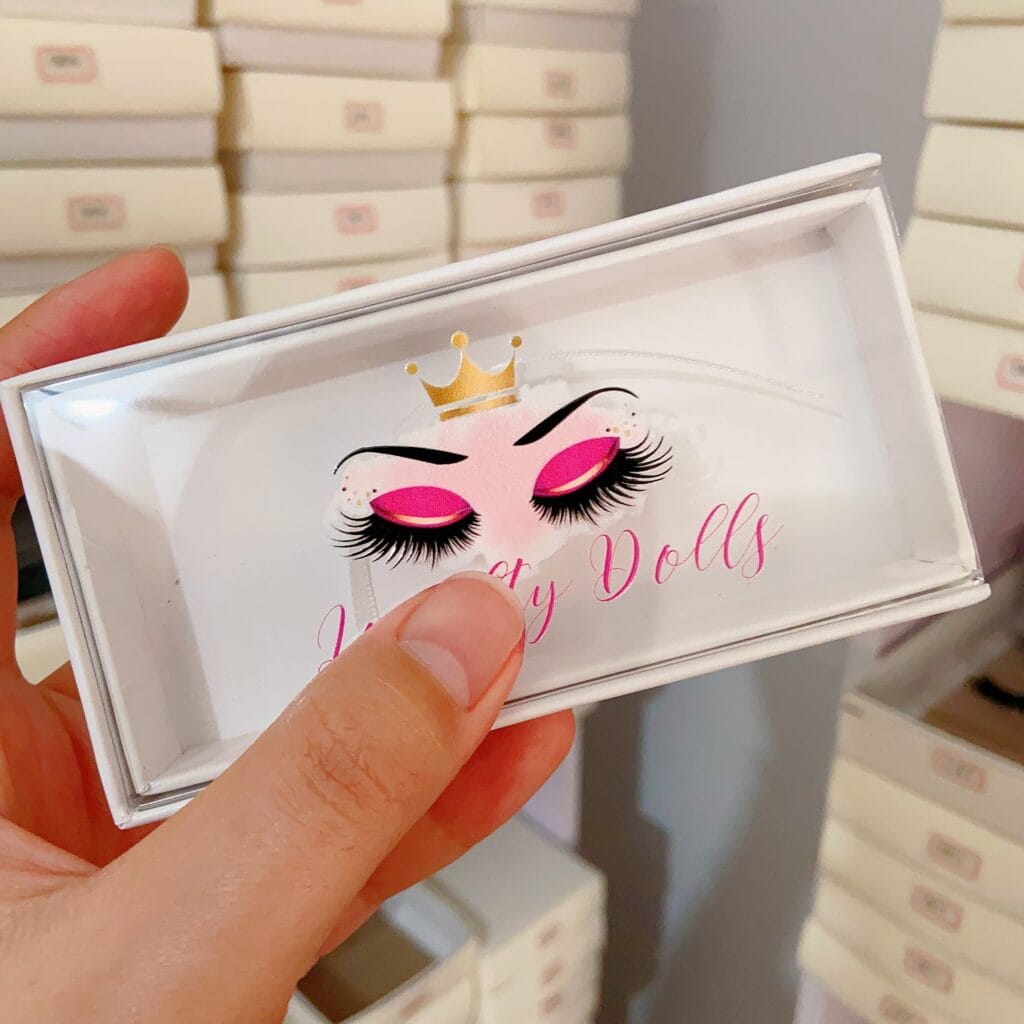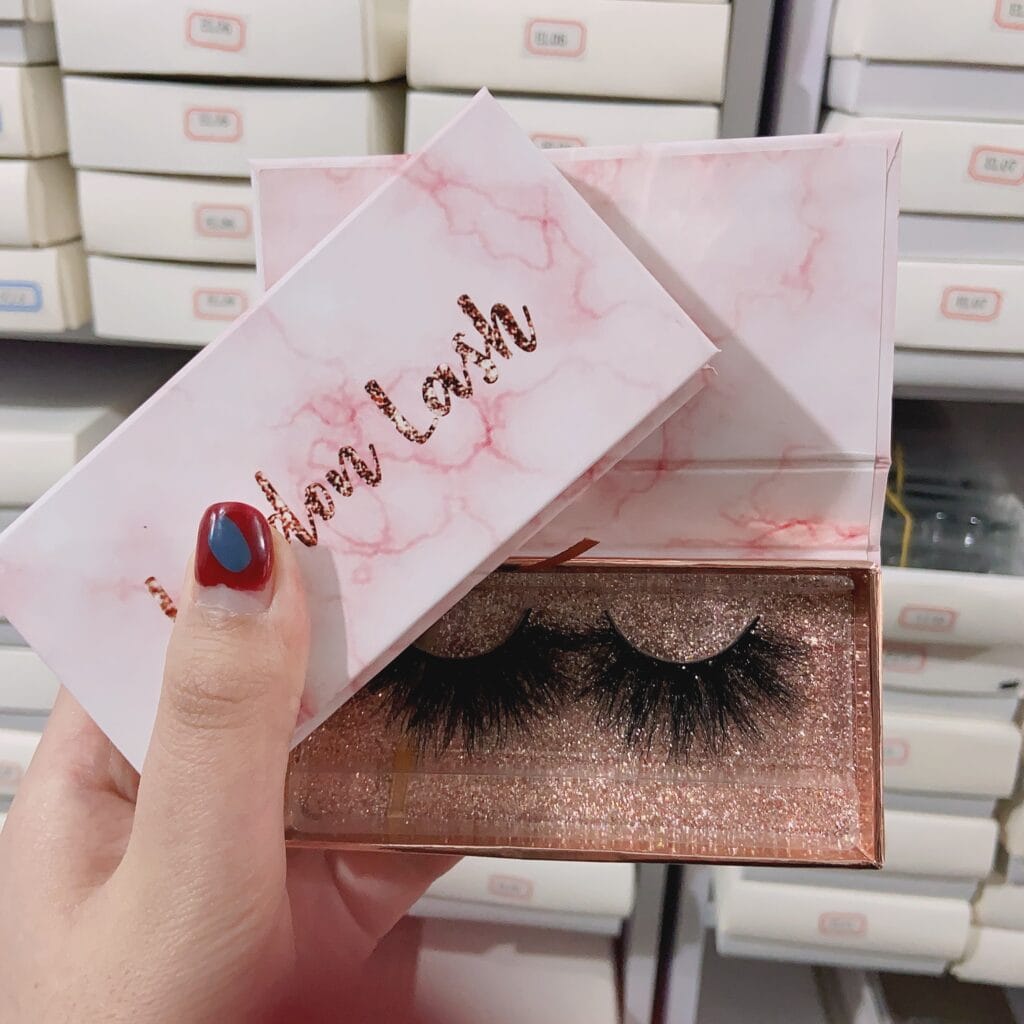 Description:
All the lash boxes on the above catalog could be customized. Affordable eyelash packaging supplier Missangel Lashes could print your own logo on the boxes. But the minimum order quantity(MOQ) is 20 to print logo.
If dont print logo, any quantity is okay.
All the boxes in the catalogs are fixed in shape, color. What we can customize is only print your own logo and brand name.
The manufacture time is 1-2 days. Shipping time is 4-5 days.
If the custom eyelash packaging you look for not shown in the catalogs. We could also do other color match eyelash packaging with your private logo. Just the MOQ(minimum order quantity) is 60. And the manufacture time is 9-12 days.
Click the Below link to check Boxes with MOQ(minimum order quantity) of 50.
missangel_mink_lashes is Missangel Lashes' instagram account, please follow to get more information about 3d mink lashes and custom eyelash packaging. We will post on this Instagram account every day.
Custom Eyelash Books Diy Lash Kits
---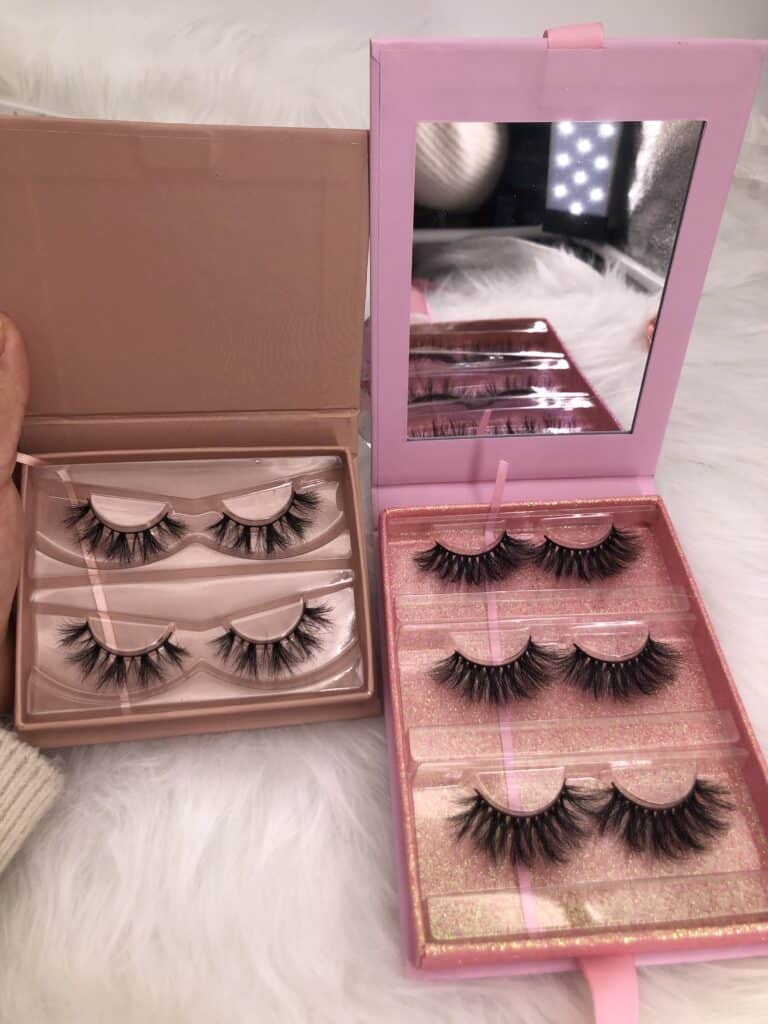 Steps to Customize Eyelash Packaging
---
1.Choose your favorite eyelash packaging from the catalog that we send to you,or you can send the pictures of the eyelash box you need to us, Miss Angel Lashes can make the totally same custom eyelash packaging based on the pictures that you provide.
2.Send your private mink lashes logo to us,our designer will design the logo on your favorite eyelash packaging and have your agreement before put custom eyelash packaging into production.
3.Tell us the quantity of the eyelash packaging box you need,and send your PayPal account to us,we will send an invoice to you to complete the payment.
4.For the Custom eyelash packaging EC series, printing takes 2-4 days. Those boxes are in stock so manufacture time is short. For other custom eyelash packaging with MOQ of 50, manufacture time is 10-15 days.
More Eyelash Packaging, Pls Contact Whatsapp: +86 17753281089
---
More Pictures of Custom Eyelash Packaging
---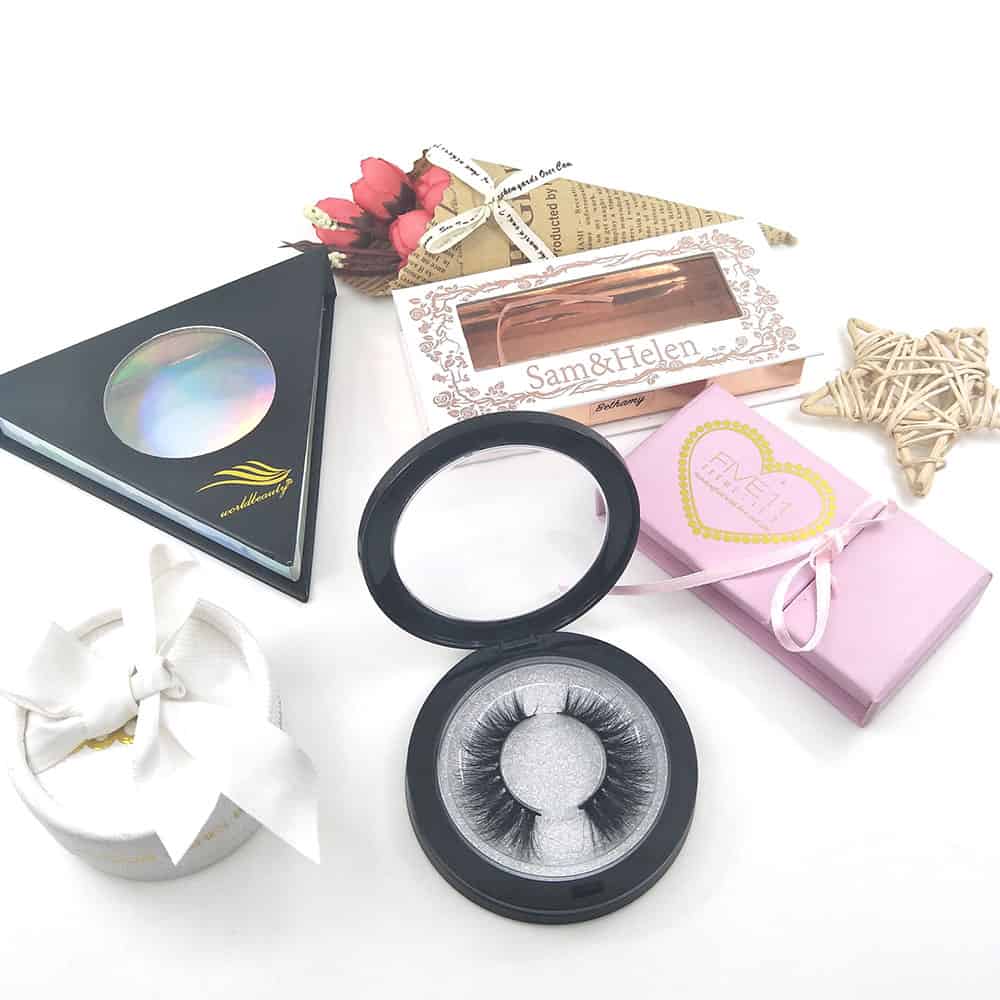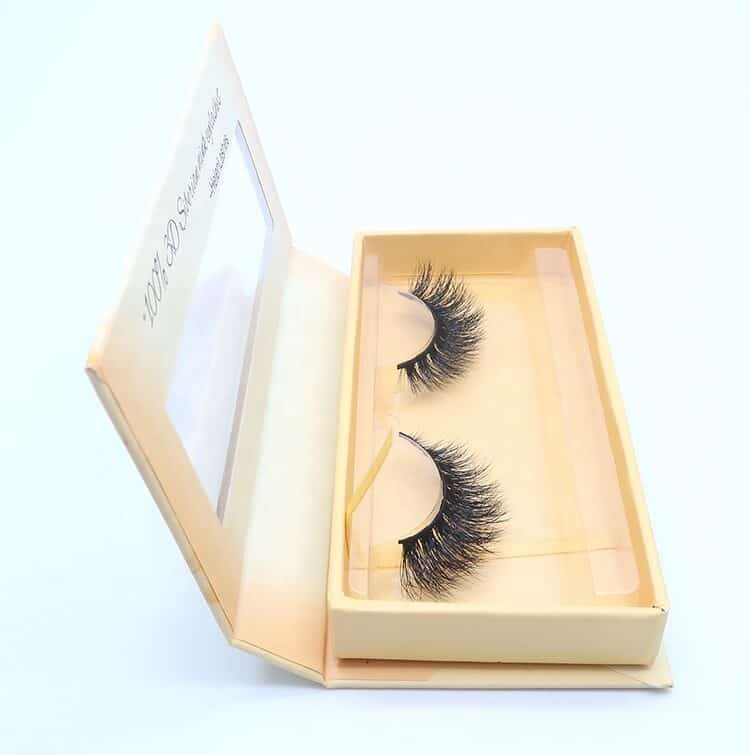 Click the Below Link to See Pics of Lash Packaging Boxes We have Manufactured Before>>>
---
---
Questions and Answers of Custom Eyelash Packaging
---
1. Q:What's you MOQ ( minimum order quantity) of custom eyelash packaging?
A: As an eyelash packaging vendors, we wholesale eyelash packaging not only in low price, but also in low MOQ.
If you wholesale mink lashes from MissAngel Lashes, the MOQ for magnetic eyelash box is only 20.
2. Q: What Wholesale Mink Lash Vendors ( MissAngel Lashes) Can do for eyelash packaging?
     A: LOGO design, private label printing, private label gilded.
3. Q: What's the production time?
A: Usually it takes 7-8 days to make custom eyelash packaging.
---
---
Wholesale mink eyealsh books Vendor also manufacture eyelash books. The above custom eyelash packaging catalog also shows part. Flower eyelash boxes design is popular recently. However, lash boxes manufacturer–MissAngel Lashes also could do eyelash books for 2-16 pairs of lashes.
Welcome to contact for further communication.
WHATSAPP +86 15166831626
---
Examples for Custom Lash Packaging
---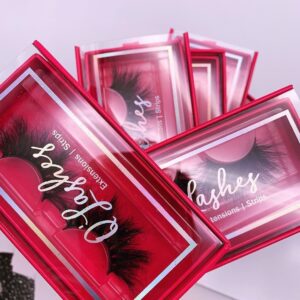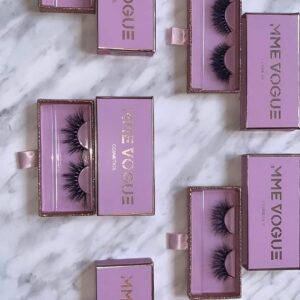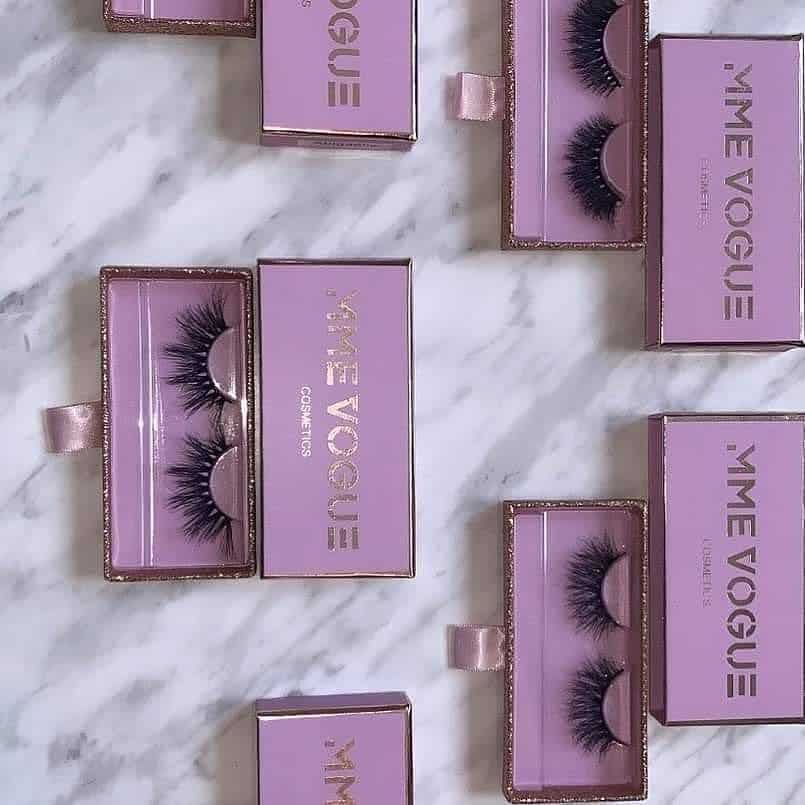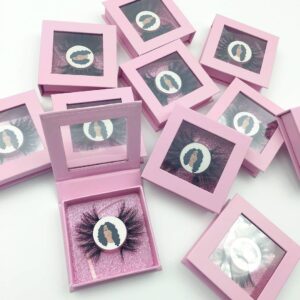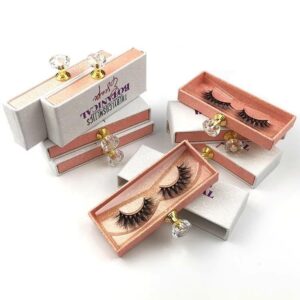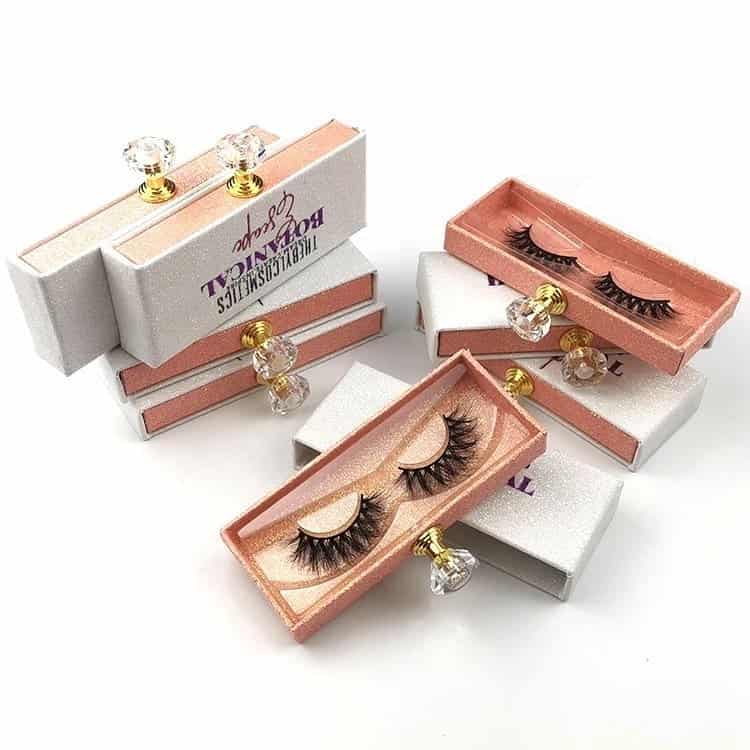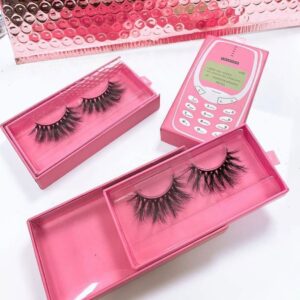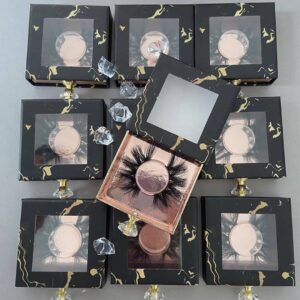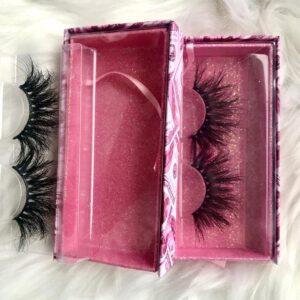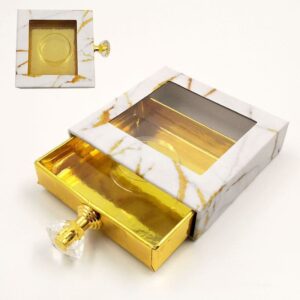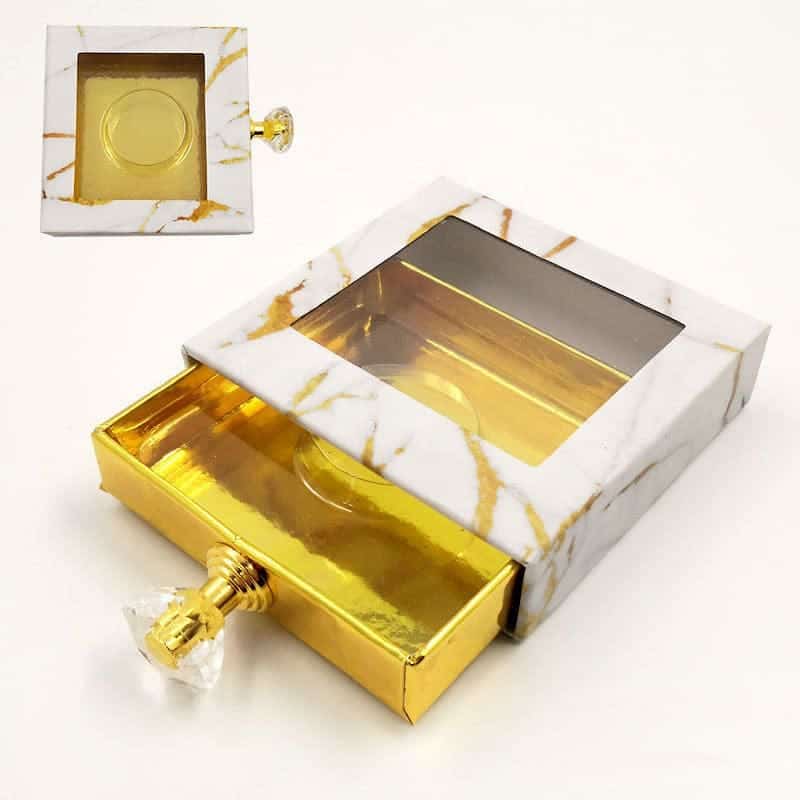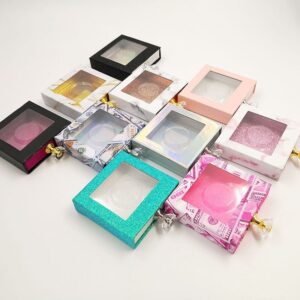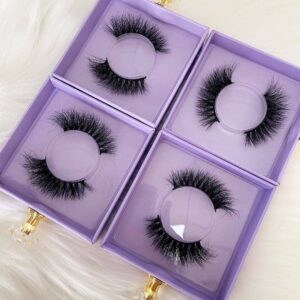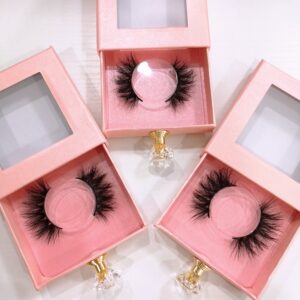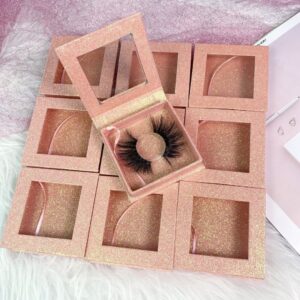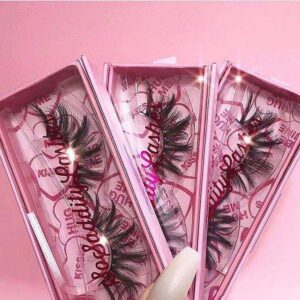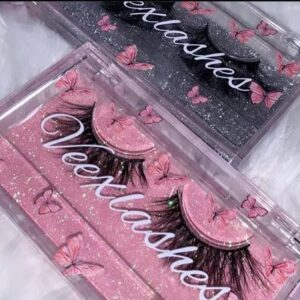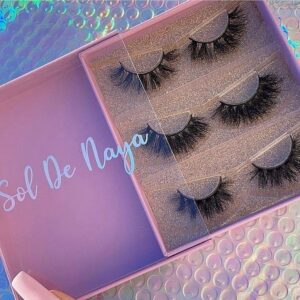 Reviews for Missangel Lashes Custom Eyelash Packaging & Lash Cases
You can also leave your message and contact information below, we will reply you as soon as possible!