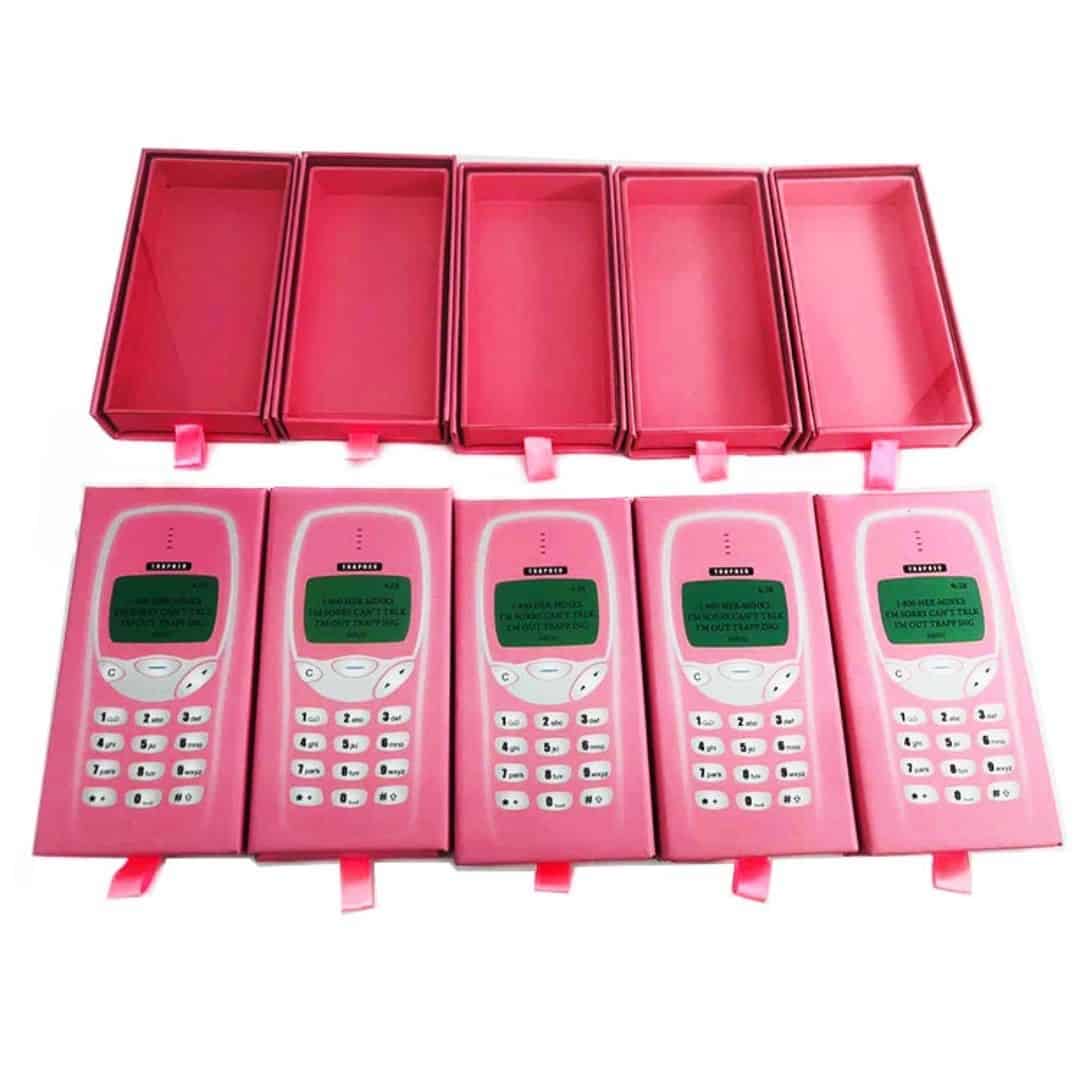 Today, wholesale eyelash and packaging vendor Missangel Lashes introduce another hot eyelash boxes–Cellphone Eyelash Packaging.
This cellphone eyelash packaging boxes is very cute and interesting. Usually the color are in pink, purple. And the most important is that it could be customized into any color you like, such as green, orange, majenta, blue.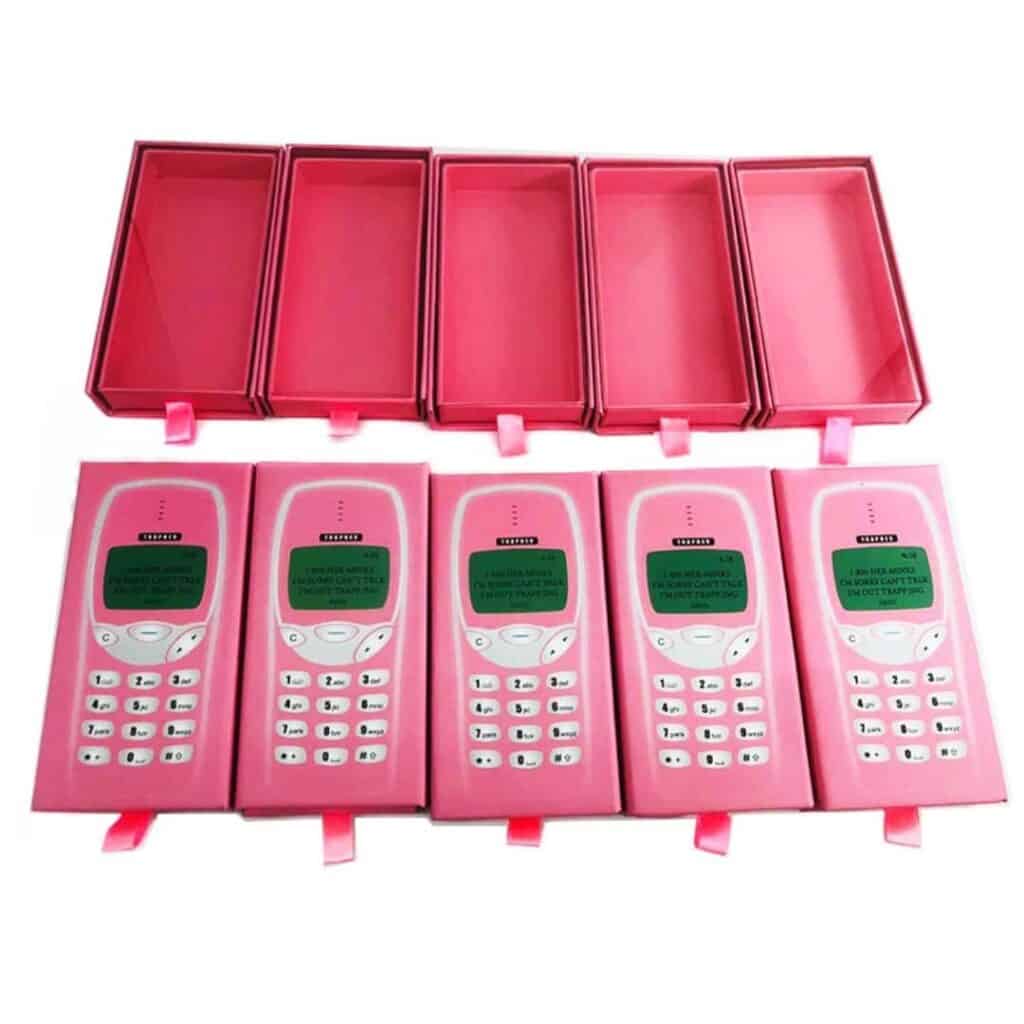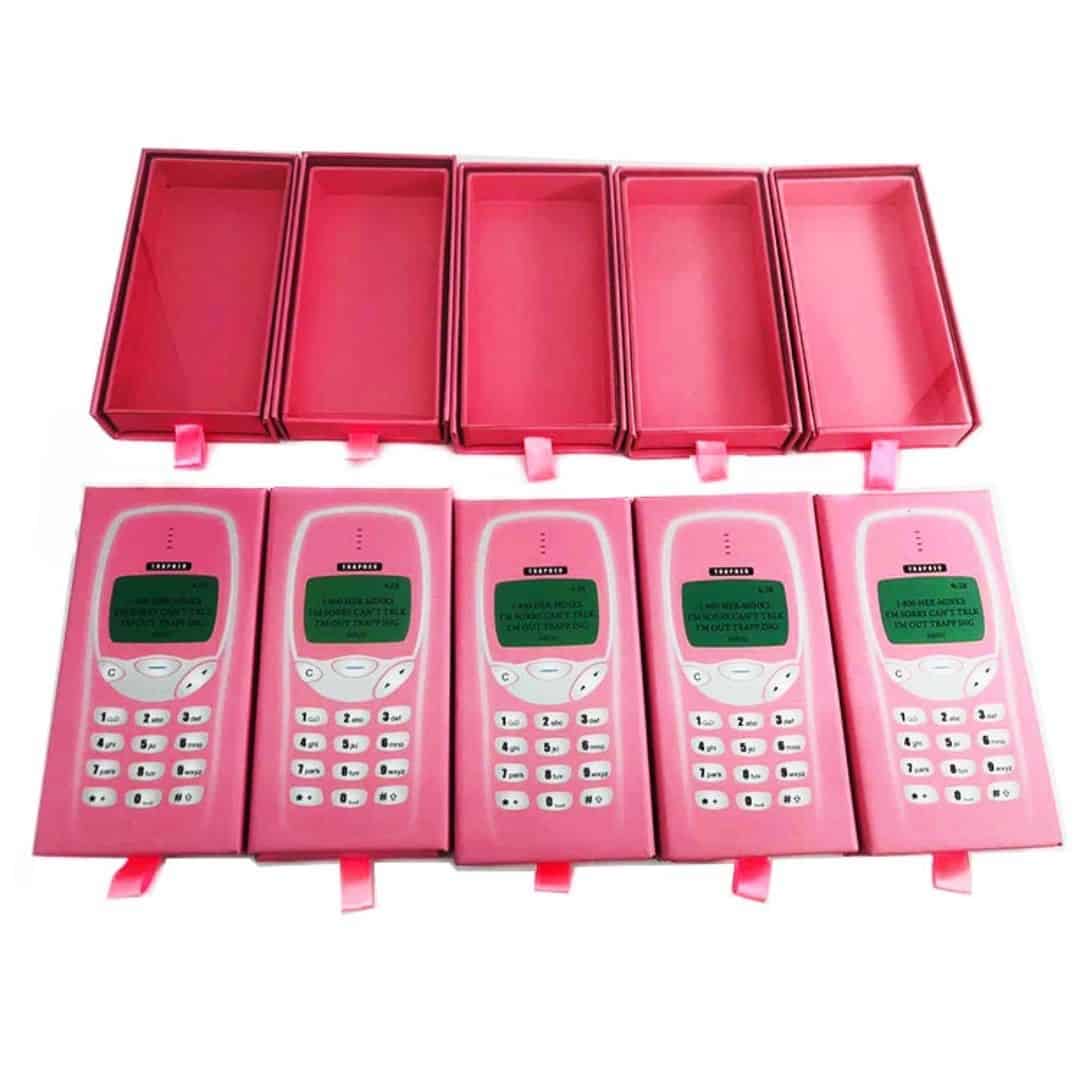 Besides, the custom eyelash boxes cellphone boxes is big enough to hold 16mm mink lashes, 20mm 3d strip mink lashes and 25mm lashes pack.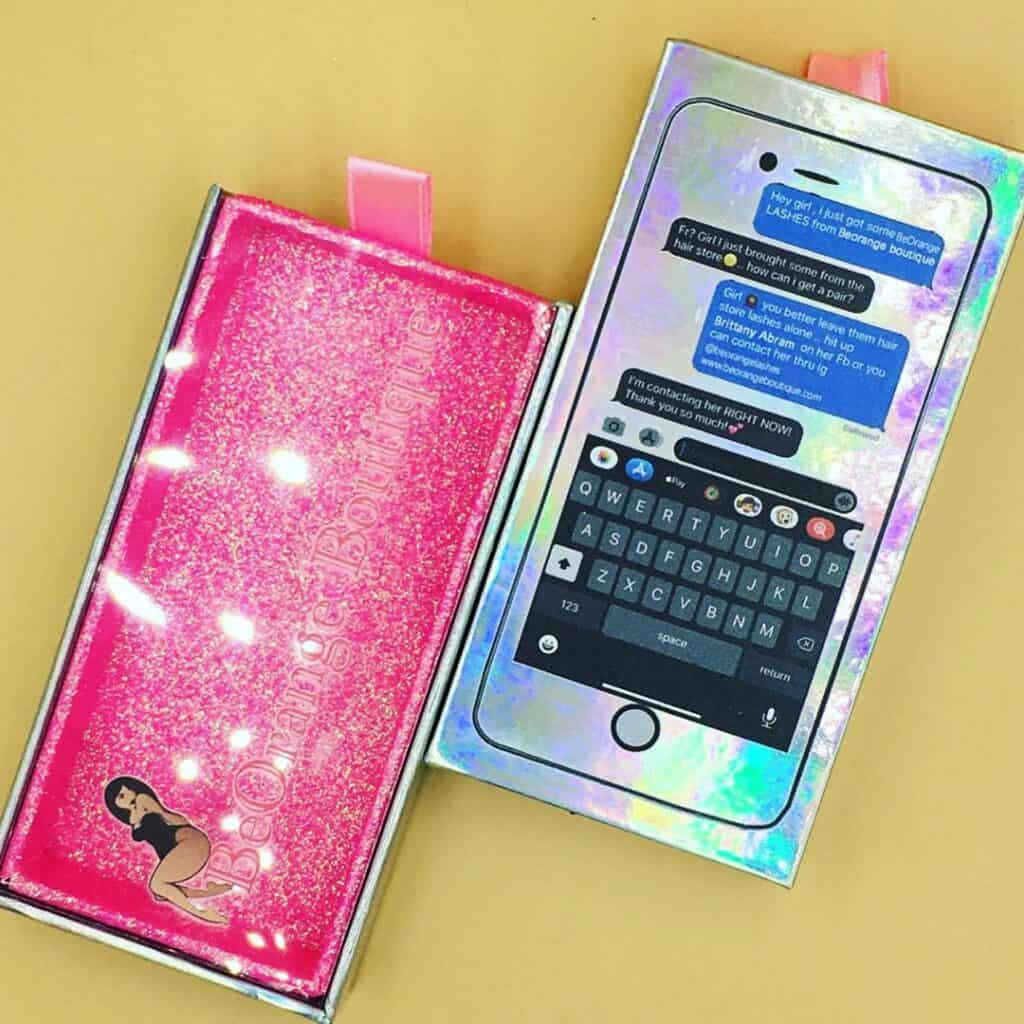 Except cell phone diy lash boxes, wholesale mink eyelash vendor Missangel Lashes also sell hot pill bottles for false lashes, suitcase lash packaging for faux mink lashes and flower eyelash packaging for 3d mink lashes.