A personalised eyelash pacaking box will enhance lash business image. However, some seller may in great need of custom lash pacaking in several days. Uusally most of wholesale lash vendors provide some choices of lash cases in stock, that could be delivered immediately. However, for the lash boxes in stock, the choices is limited, and couldnt be prited with own logo.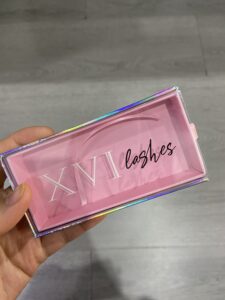 Choose lash vendors who own 3D printer.
Located in Qingdao, China, and covering an area of 5000 square meters, our production factory is a standard modern eyelash packaging box factory with the most advanced 3D printer,UV printer and printing machine in the world. Our quality and production capacity are at the world's leading level and our factory has a design team of 5 people.
How to Get Custom Lash Packaging Boxes in Short Time?
All design renderings and scripts are designed by our professional design team according to the needs of customers.
Draw and produce an unfolded drawing of a box
Our drawings are customized according to different box shapes, which takes 0.5~1 days.
Print the outer cover of the box
Our design team will design high-quality printed pictures for printing with the top printers in the world so that bright and real colors are not easy to fade away.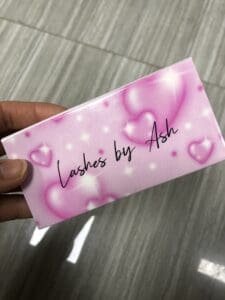 There are two kinds of film-coated paper: bright film and matte film. The purposes of filming are to keep the printing color for a long time, to prevent scratches on the box, and to improve the quality of the box.
If you want to know whether your box is covered with film, you can consult our sales staff who will share with you a simple and professional method for identification.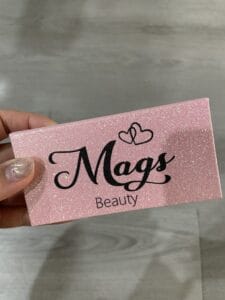 Gold-blocking including brand name and logo stamping can make the box glow and improve the box grade.
There are mainly two kinds of inner boxes, one is the inner box with a large tray and the other is the inner box with a small tray. The size of the box is determined by the size of the eyelash tray, which is determined according to the length of eyelashes. This step is realized by machines.