Missangel Lashes wholesale purple lashes, and price is 3 USD easch pair. Below is some styles of purple eyelashes.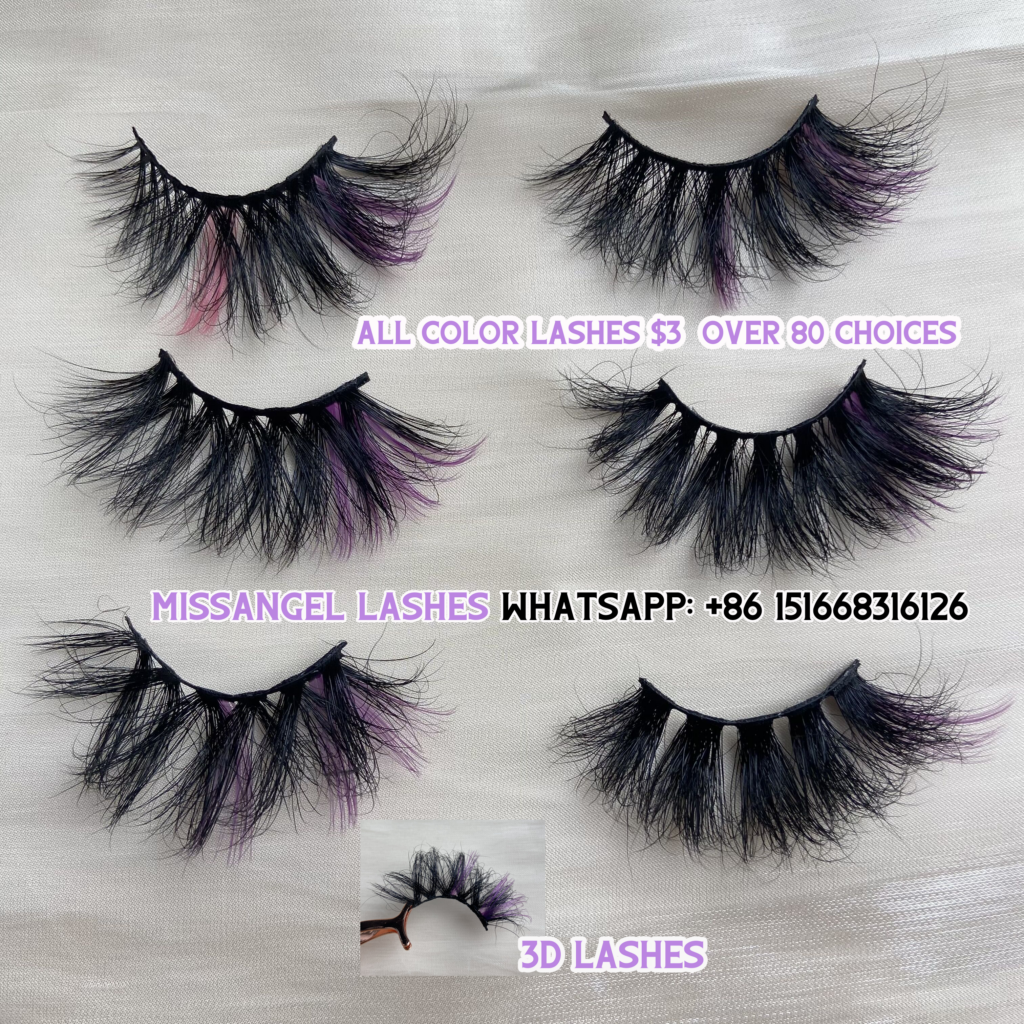 As you can see from the above picture, the lashes own 3d effect, which are fluffy and curl. There are some classic design, some dramatic design and some natural design for purple lashes, which can meet your different requirements.
For lash length, most of color lashes are 25mm lashes, some are 20mm lashes.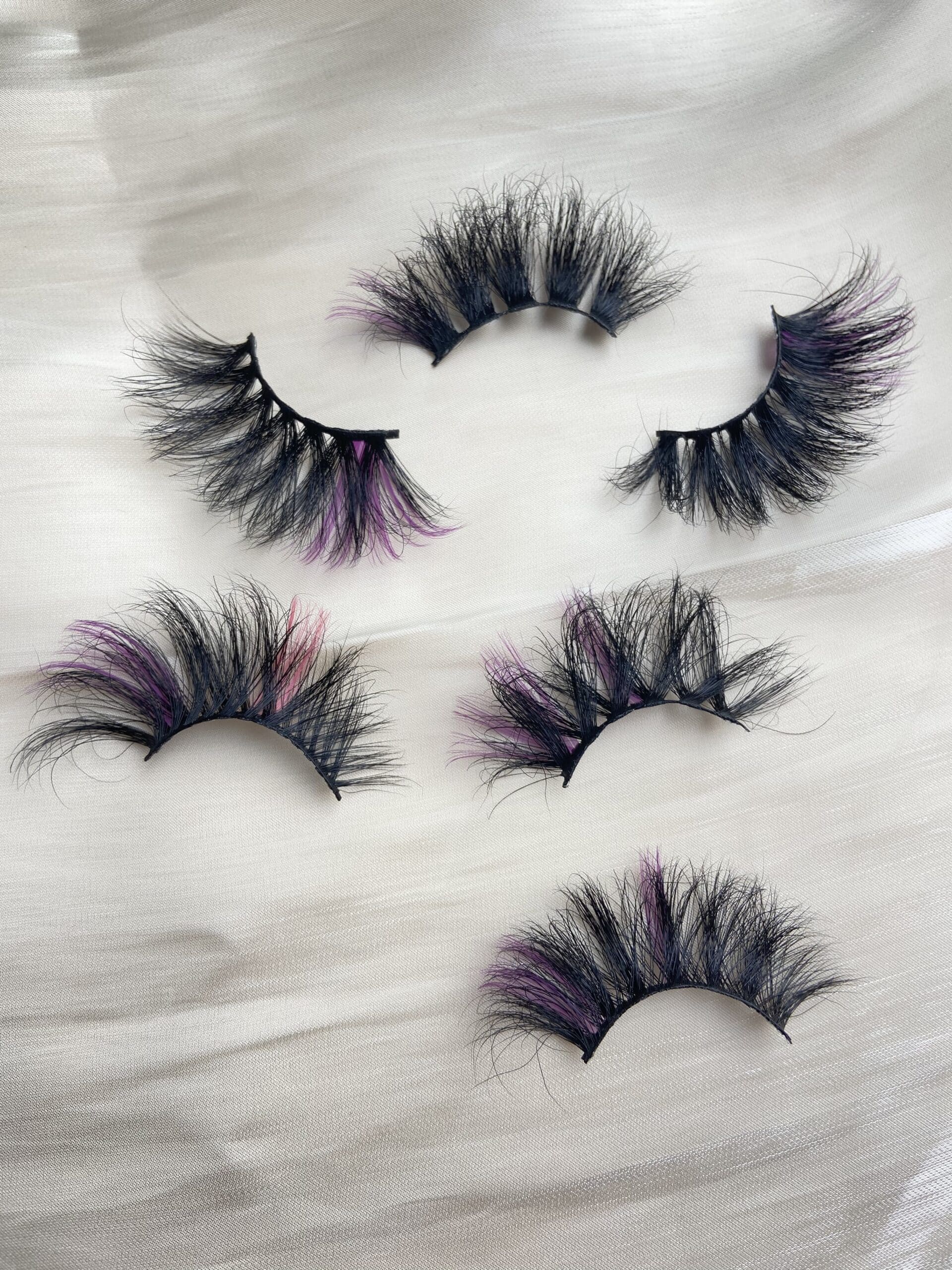 If you are interested in ordering color lashes or have any questions, please contact WHATSAPP: +86 15166831626 for more information.