Missangel Lashes is going to sell 3D Lash Eyeliner Pen after come back from the Spring Festival. There are two colors of eyeliner glue pen, white and black.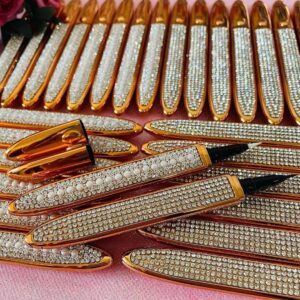 And the eyeliner glue pen is beautiful. There are several eyeliner pen U could choose from. Color Choices for Eyeliner Glue is listed.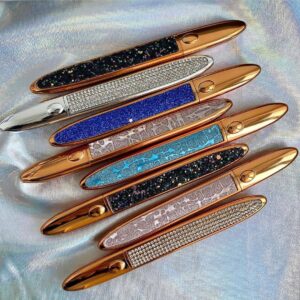 Tips for Using Adhesive Eyeliner Pen
TIPS:
1. Store eyealsh glueeyeliner vertically, cap side down, to prevent drying out.
2. As needed, clean the felt-tip with a lint-free cloth and/or makeup remover to remove any residue.
3. GlueLiner is formulated to last all day, but oily skin might require reapplication during the day.
4. Line your lid generously, with as much GlueLiner as needed to create a sufficient base for the width and length of the lash band you will secure to it.
Price for Glue Eyeliner is 2.5usd. Welcome Contact WHATSAPP: +86 15166831626 to order.