Missangel Lashes have launched color lashes this year. Pink lashes, purple lashes, blue lashes, green eyelashes, white eyelashes,orange lashes, yellow lashes and red lashes are all acceptable.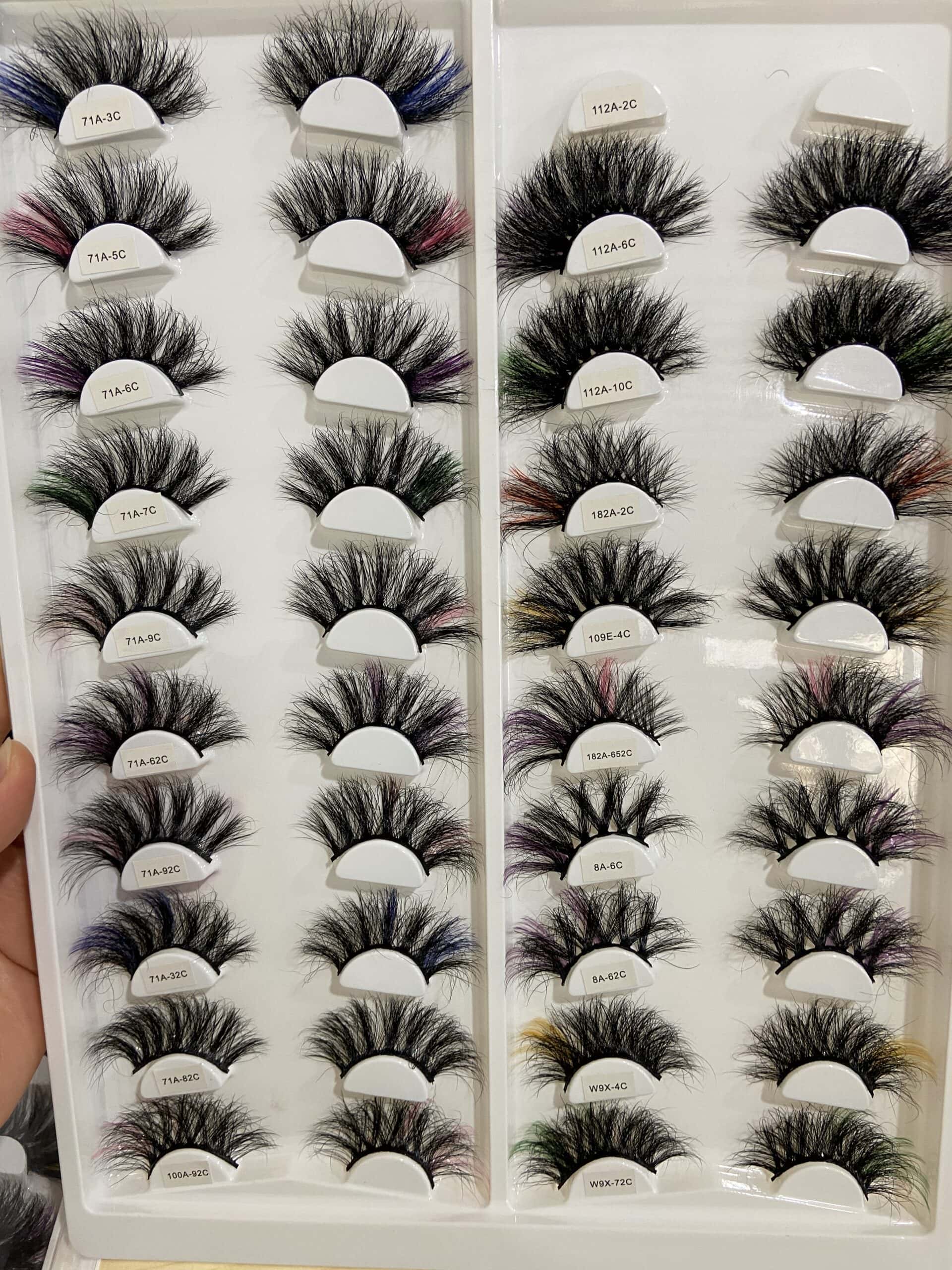 Today, we will talk about green lashes in details. All color lashes are made of 100% mink hair, and price is 3 USD each pair. Order over 100 pairs, price will go down.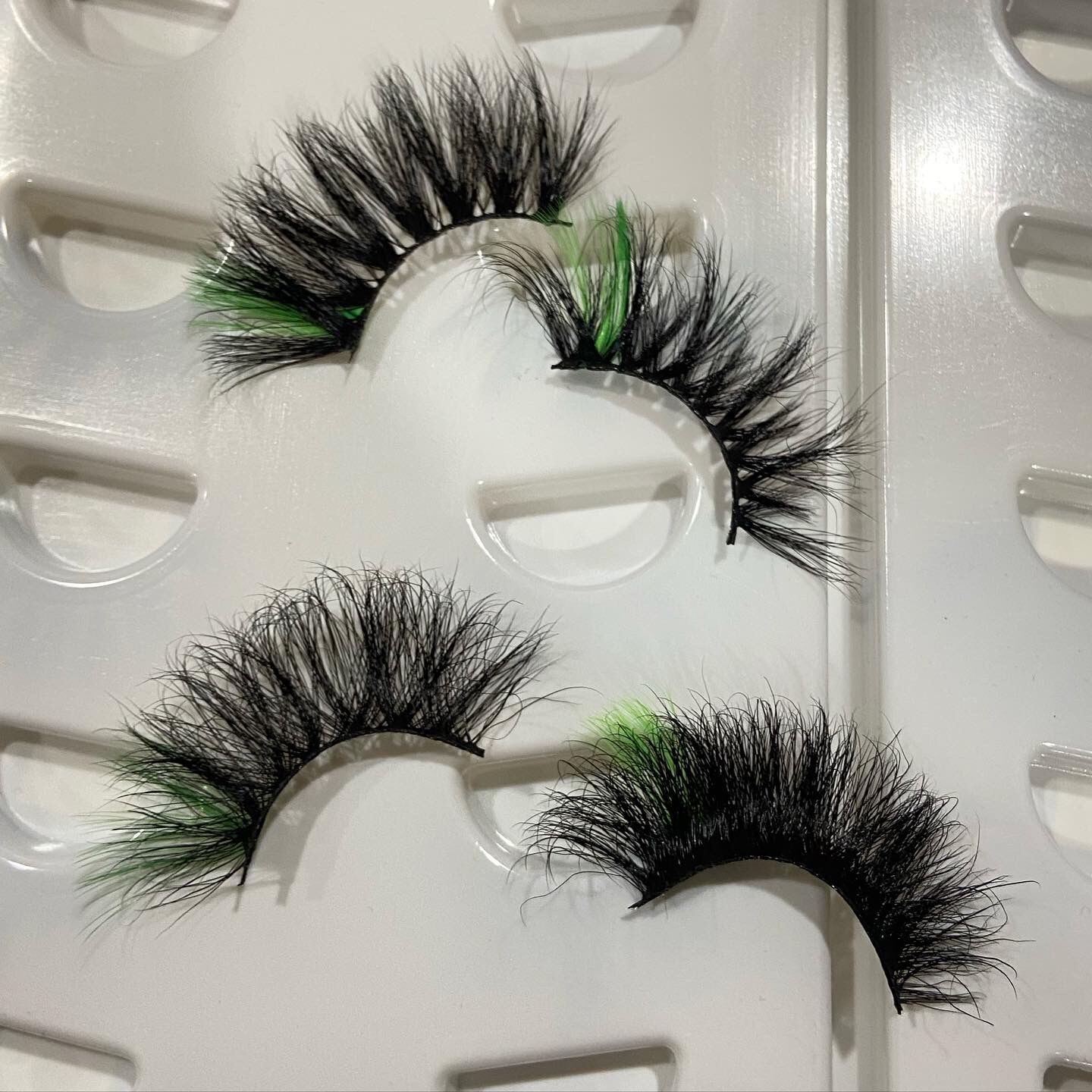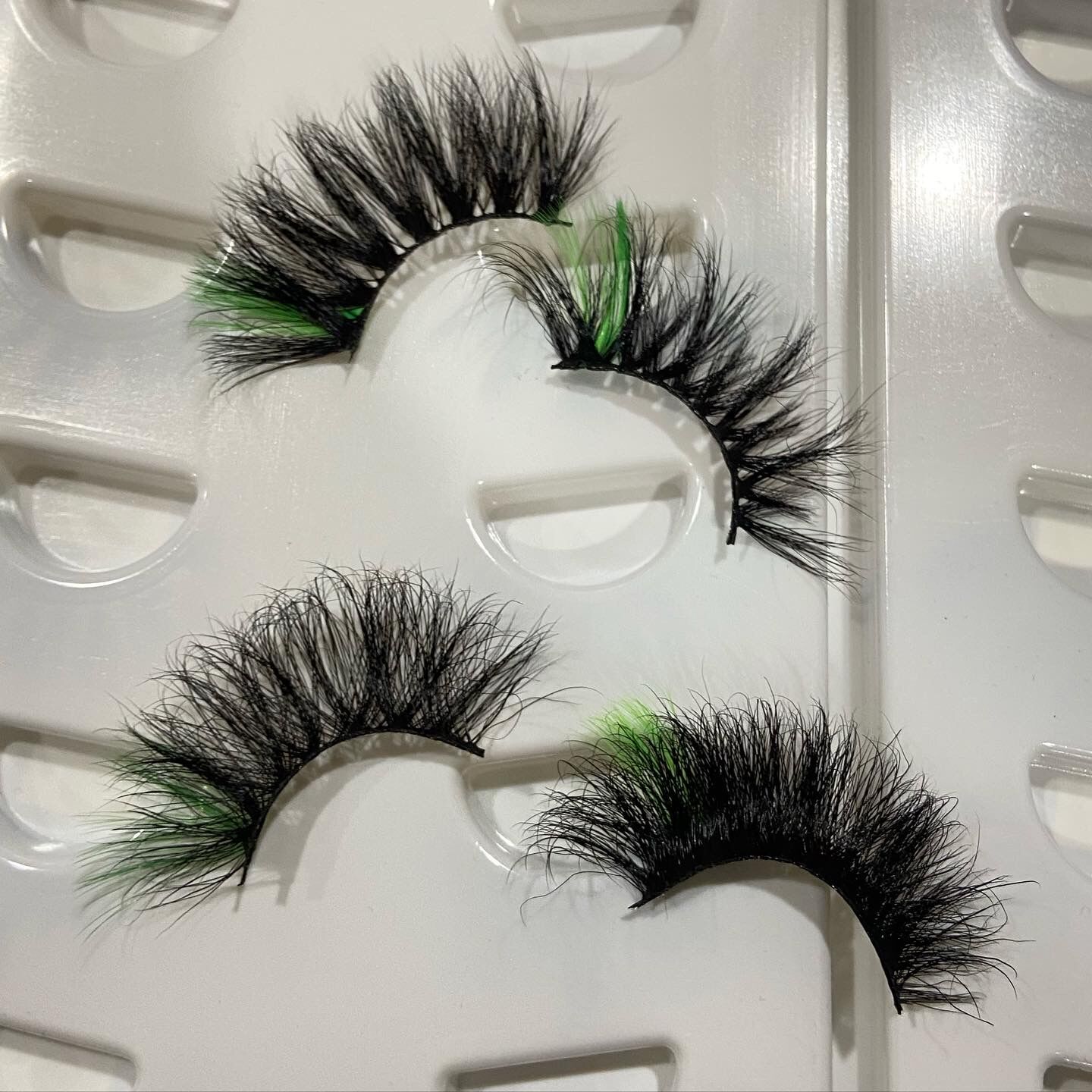 There are different designs of green lashes. Some are thick lashes, some are fluffy lashes and some are natural lashes for daily life.
And usually wearing a green makeup, will be suitable for green eyelashes.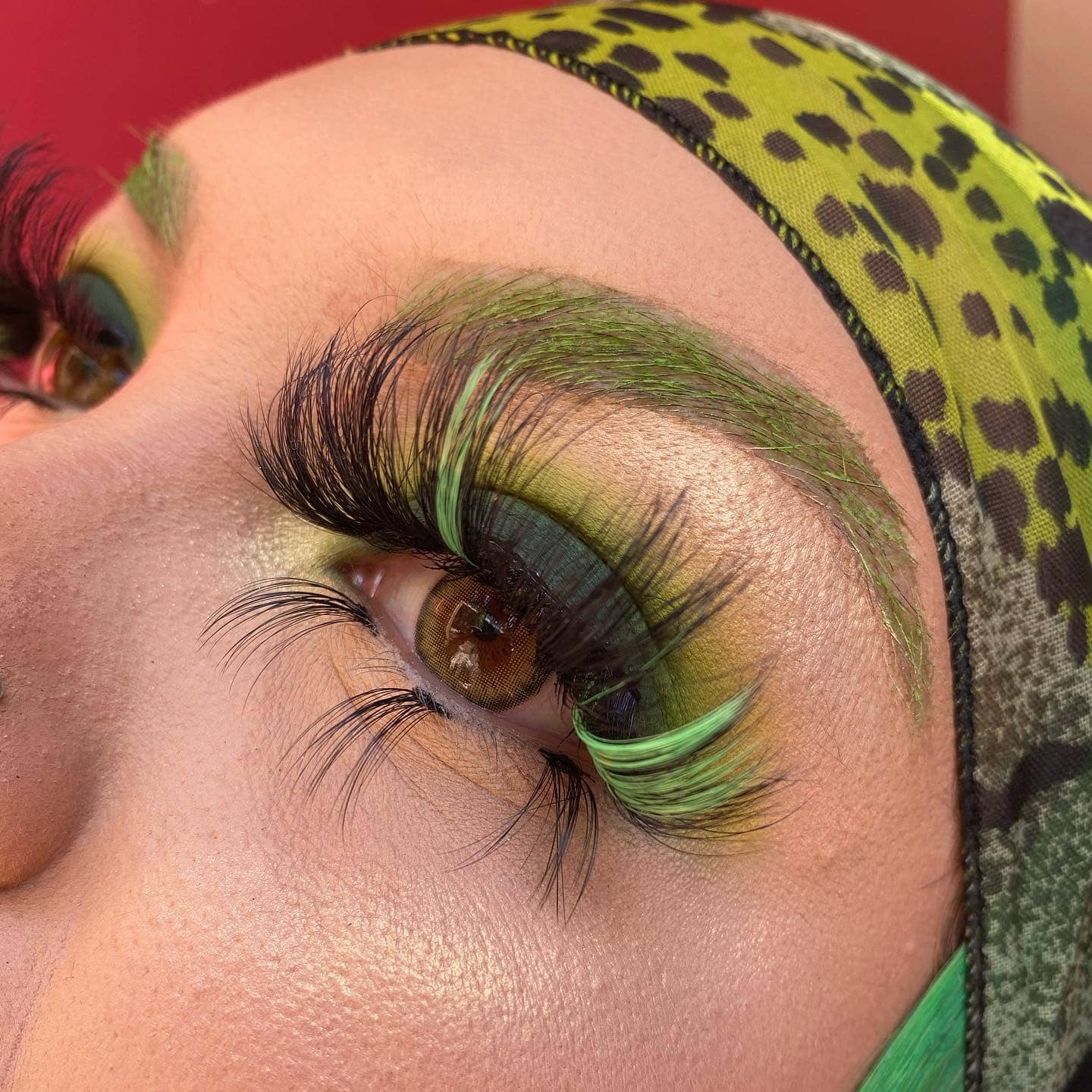 If you are interested, please contact WHATSAPP: +86 15166831626 for more information.