For all lash boxes in stock, the selling of nude eyelash packaging box EC48 is definitely highest. It is slide out eyelash packaging, and the top is clear window.
We can print your lash business logo on the clear part, and some social information on back side(if you want). Here are some examples for how logo will look like on nuce eyelash packaging EC48.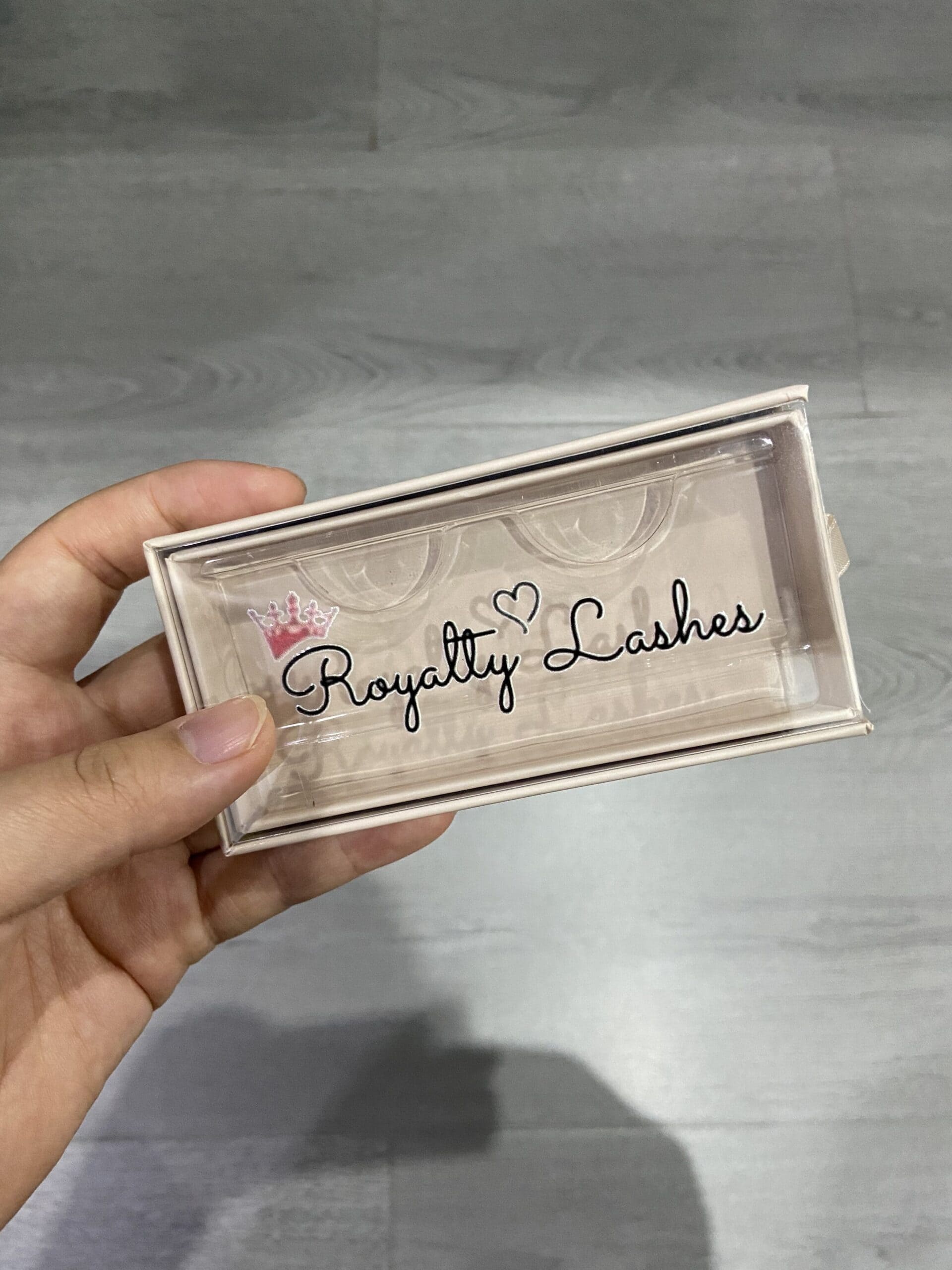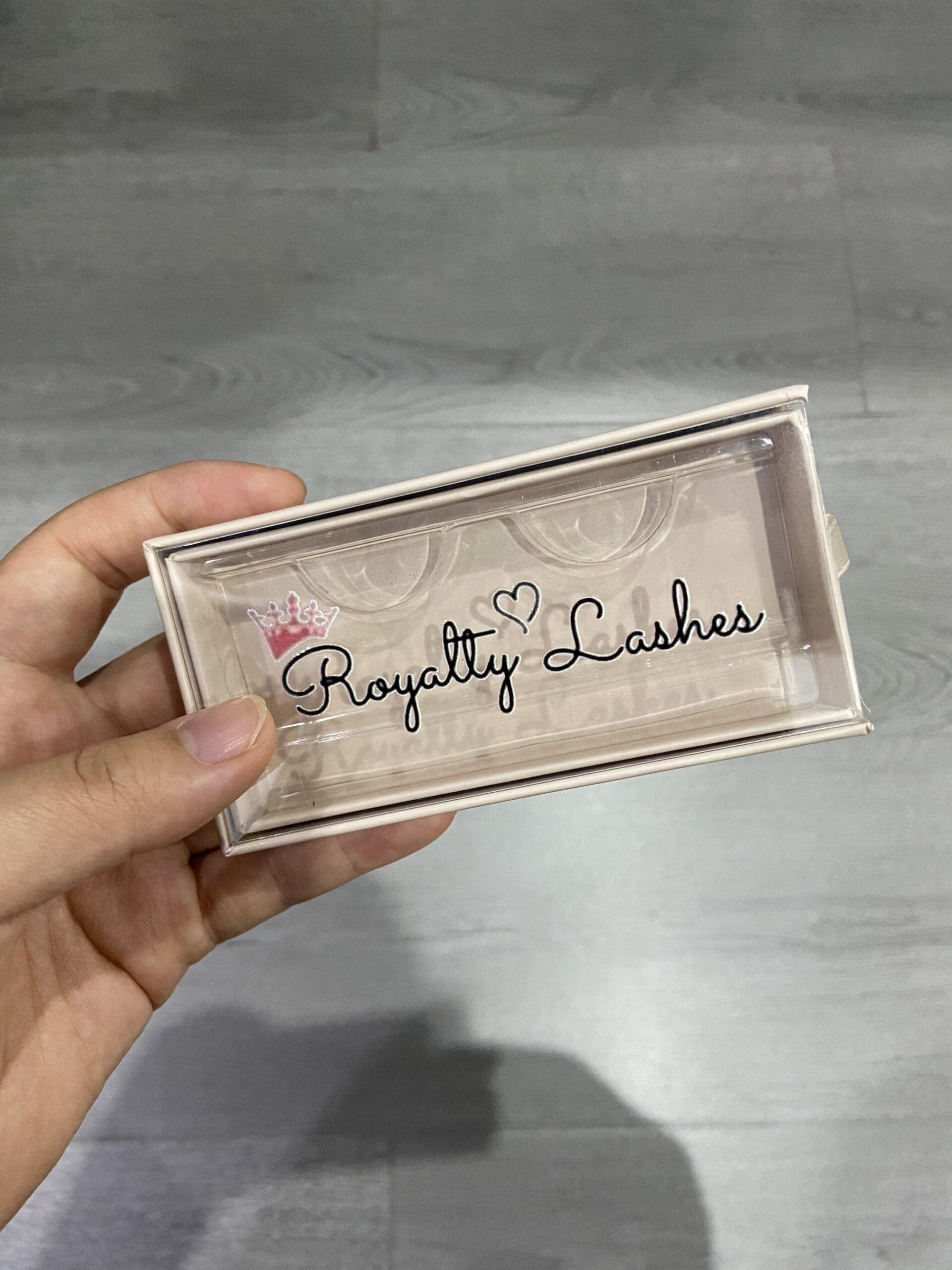 The above pictures show the same eyelash boxes, the color looks different because the light is different.
Also could do custom nude box that consisting of nude color, and can do gilded logo, but that is made by box factory, MOQ(minimum order quantity) is 50, and take 8-15 days to manufacture.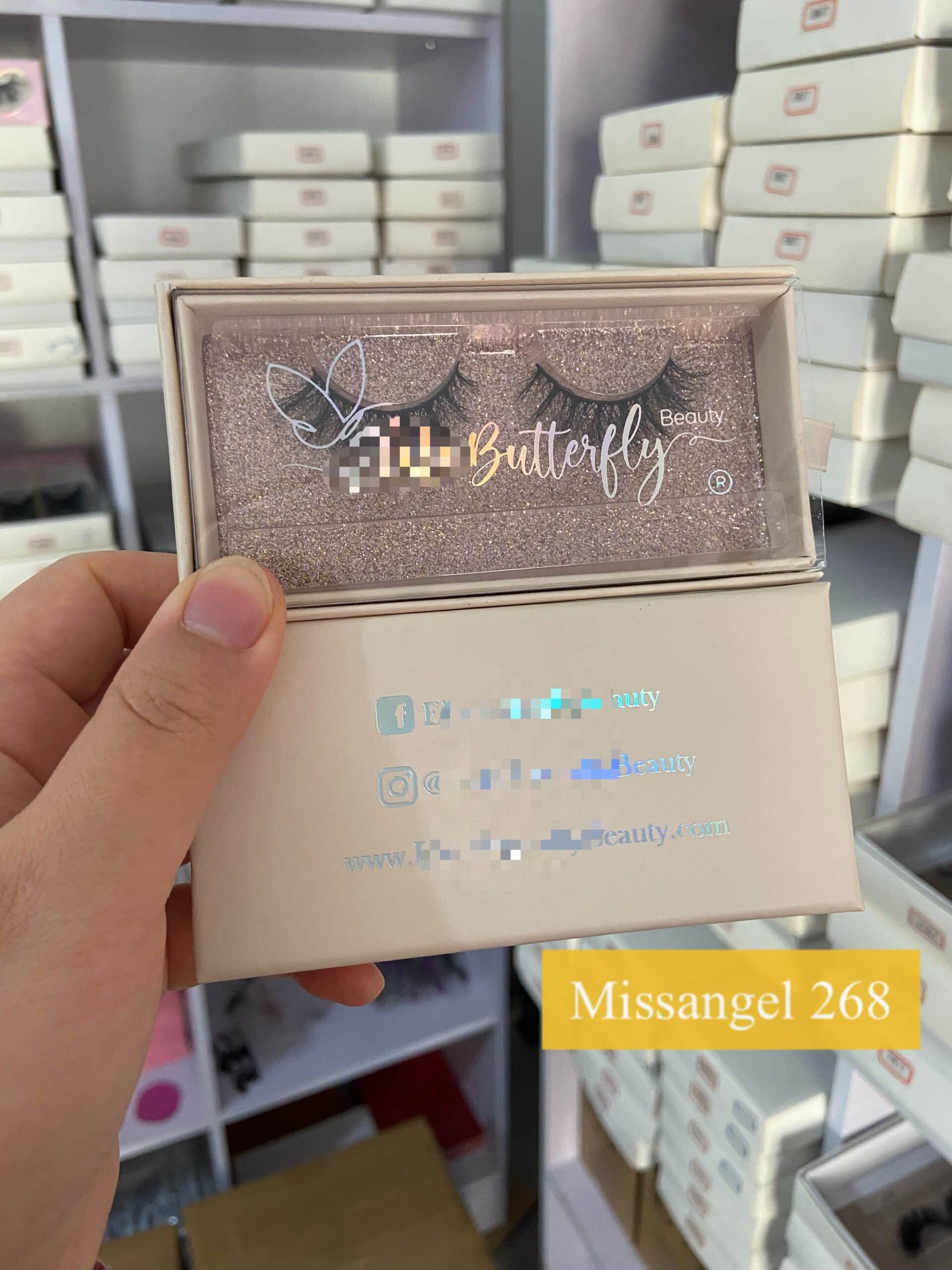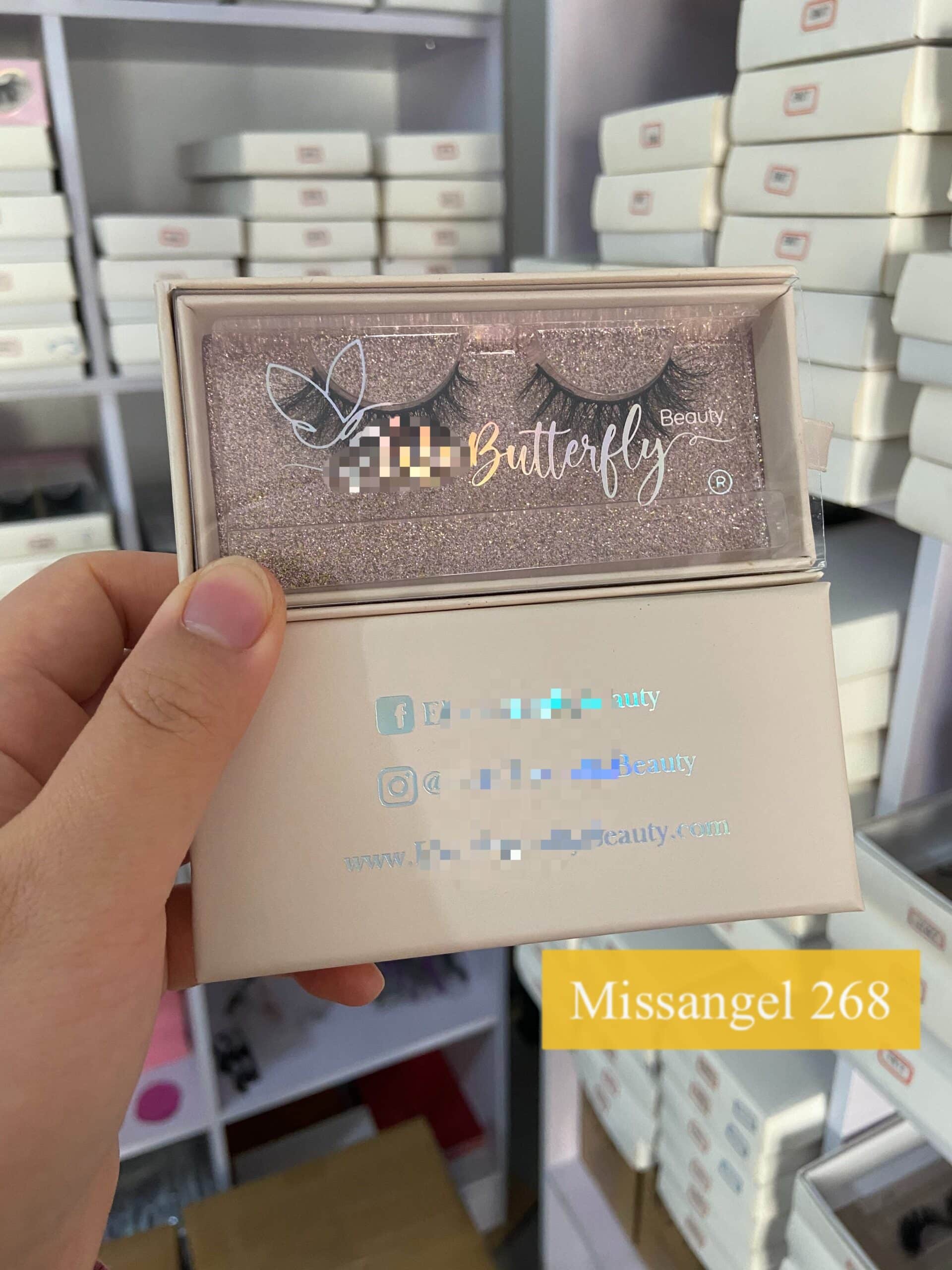 If you are interested, pls contact