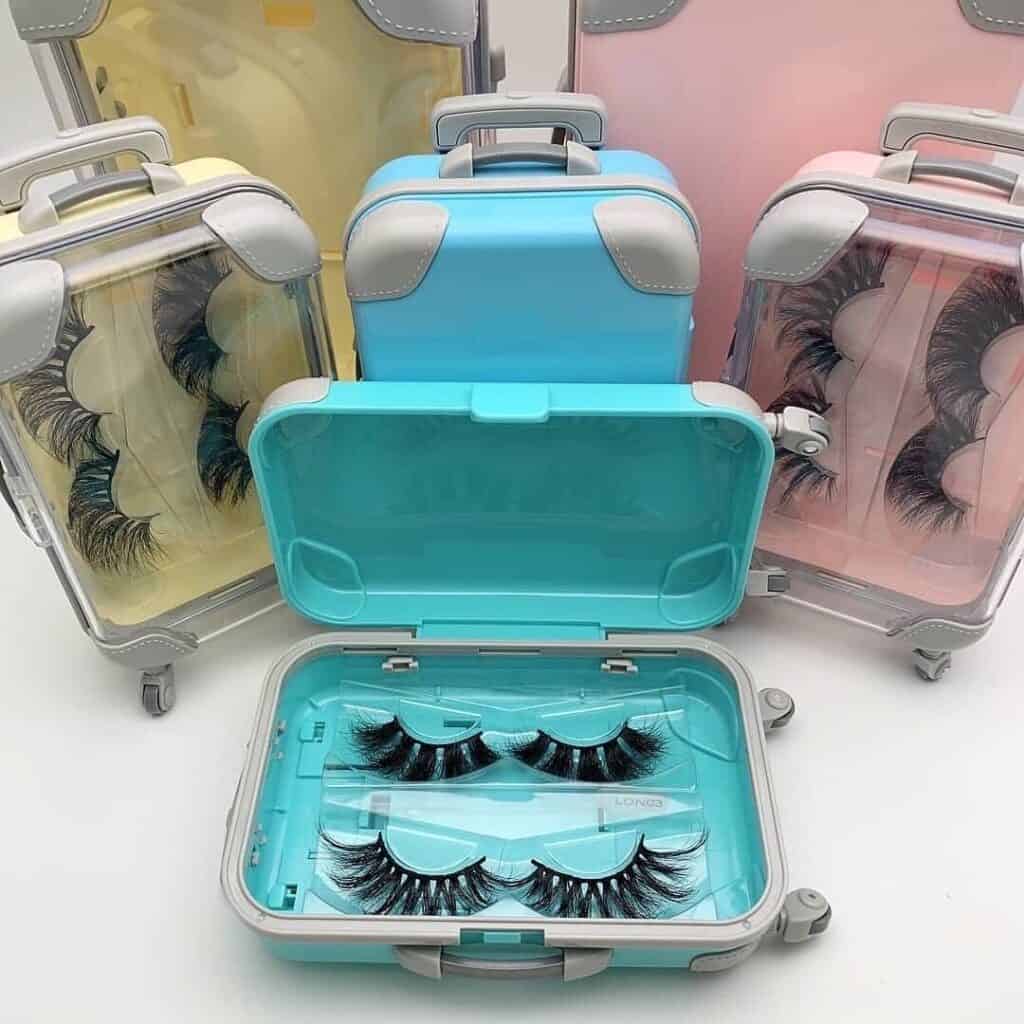 1 The price of the eyelash packaging suitcase.
If you purchase bulk orders that will be 1-2 dollars each one, and dear lashes entrepreneurs,if you purchase the mink lashes  together fromwholesale eyelash vendor–Missangel LASHES, that will much cheaper.
And if you want to get the exact suitcase eyelash packaging price, please add WHatsapp +86 15166831626 to get competitive wholesale price.
2 The size of the eyelash suitcase.
You may meet two kinds of the eyelash suitcase in the market.
The big one is four pairs set, and the small one is the two pairs set.
The length of big eyelash package suitcase is 22.5cm and the width of the 13.5cm, and the thickness of the suitcase is 6.5cm.

The small one is 16.7cm*9.9cm*4.9cm , so if you purchase the diy lash packaging suitcase, the volume is much bigger than the regular eyelash boxes.
3 The color of the eyelash suitcase.
You can choose the red eyelash suitcase, the pink, yellow,blue, red,rose red ,purple one as you like, and you should make sure if they are in stock.
Now the most popular one is the yellow one and the pink one. And you can choose any color you love.
And you can also make a mix order to test the market , and then make the bulk order, that is a wise way.
3 The shipping cost of eyelash suitcase
As we said , the shipping cost is much higher than regular eyelash magnetic box because the volume of the lash suitcase is much bigger than the regular eyelash box.
More business cooperation welcome contact us.