In order to provide customers' more choices, lash Vendor and diy lash packaging manufacture Missangel Lashes premade over 30 kinds of custom lash boxes. More importantly, the MOQ of these boxes to do private label is only 20.
Here are the pictures of rectangular diy lash packaging.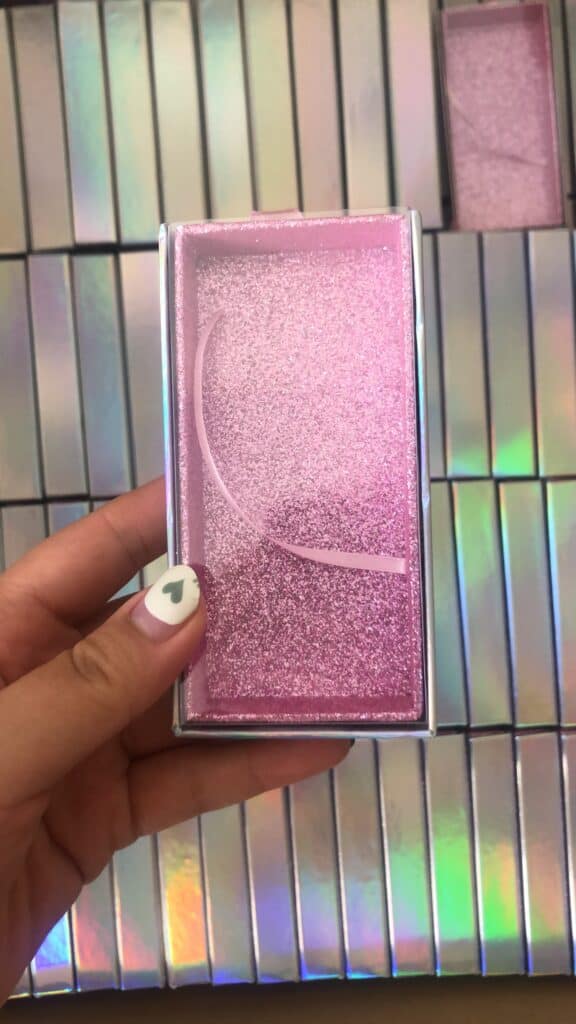 There are Pull out Lash Packaging and Open up Lash Boxes. Diy lash box manufacturer has made the size of box proper for all length of lashes, no matter 16mm mink lashes, or 20mm lashes or 25mm lashes.
One thing need to mention is, these magnet boxes are made to satisfy lash entrepreneurs' demands. So how these affordable lash packaging look like is fixed. And what we can customize these boxes is only printing logo on them. Another advantage of these diy lash packaging is the production cycle is shorten. 4-6 days is enough to print logo on these boxes.
By the way, these boxes are proper to hold all kind of length lashes. 13m lashes-28mm lashes all fit for these packaging.
Of course, if the boxes you want to do are now listed. We could also talk about other box design. Just the minimum order quantity (MOQ) is 60 boxes, but you could choose what inside and what outside color of the boxes you want. And the manufacuture time would be 12-15 days.