Here are several occasions to help lashes business entrepreneurs package their mink lashes wholesaled from mink lash vendors.
For Clear Cases, Rectangular Lash Cases, Round Cases and lollipop eyelash packaging with logo.
We call these cases with private logo "diy lash packaging", usually if you order both mink eyelashes and custom lash packaging from the same wholesale eyelashes vendor, they will help package lashes into cases and paste stickers with your own brand logo on the cases, or print your logo on your chosen cases. And they will package according to your requirements, like making name tags for each styles of 25mm lashes, 20mm strip lashes.
However, what should you do if you order lashes and cases from different wholesale mink lashes and packaging vendor?
First, communicate with lash vendor or packaging vendor to get the tray that would be suitable for the cases, and remove the eyelashes to the case with tweezers.
Second, If you also order some stickers with your logo on it. Then you could also paste the stickers on your eyelash cases.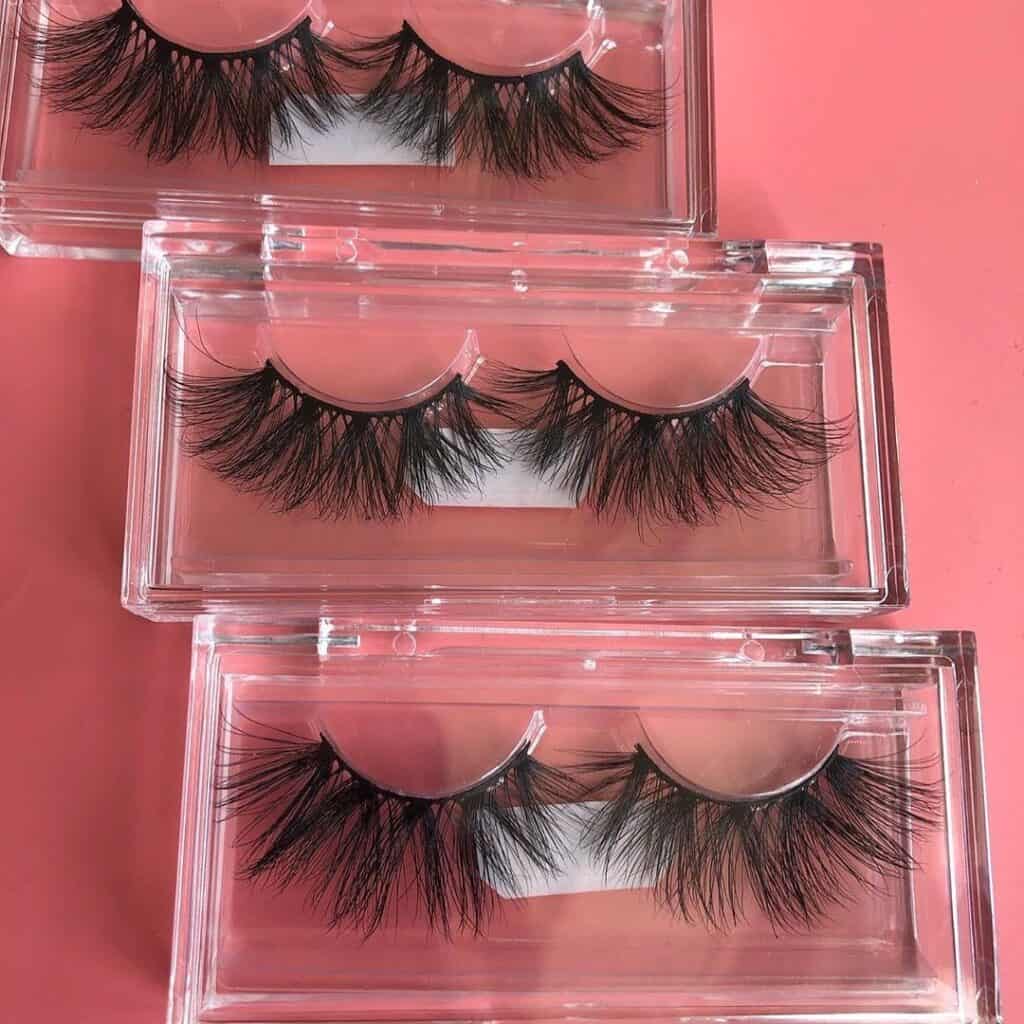 For Glitter eyelash packaging and Other Custom Eyelash Magnetic Packaging
Same to lash cases,empty eyelash packaging and private logo eyelash packaging boxes is easy to package, and usually to prevent lash boxes from ruining, it had better package boxes with plastic bags.