An eyelash packaging box with business logo will make your lash business more professional.
After you understand how the eyelash business works, you need more details about the eyelash business. In this article, we will tell you how "custom eyelash boxes " works.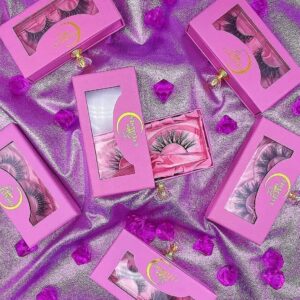 High-quality quality is the core of the product, but people are often loyal followers of appearance. Even if the quality of a product is not good enough, people are willing to pay for its beauty.
High-quality Missangel Mink Lashes needs a beautiful custom eyelash packaging. This is what your brand needs.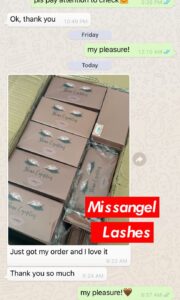 How can I design professional custom eyelash boxes?
Generally, the content of custom eyelash boxes can be divided into five parts:
Your brand name & LOGO, pattern & theme color, brand slogan, contact information & social media information
Your brand name & LOGO
When a customer buys eyelashes, she usually gets the first impression of your brand from your brand name and the appearance of the box. And interact with you through the social information you leave.
Beautiful and distinctive LOGO can make customers remember at first sight. When you see Apple's LOGO, you know which company's product it is.
The beautiful Private LOGO will enhance your LASH brand value.
Pattern & theme color
You can put a pattern that matches your LOGO on your customized lash box. Or use theme colors that match your brand positioning.
Please pay attention to maintaining the unity of style. If you want a simple style, then custom packaging must implement this idea. If your other products are also blue, then your customized packaging should also be blue. A beautiful pattern can also make people remember your Lashes brand better.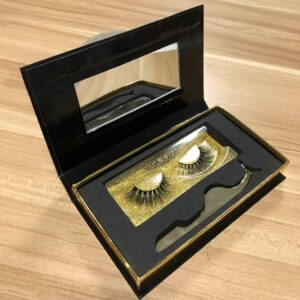 Brand slogan
A concise brand slogan can directly convey your brand value to consumers. If your slogan is interesting and attractive enough, then it is easy to convey touches and share wisdom. This allows our customers to maintain their loyalty and love to us.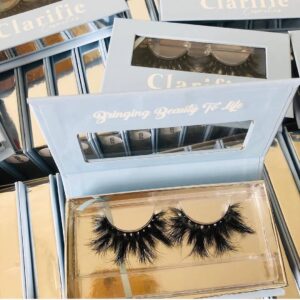 Contact information & social media information
The back of the Custom lashes box is often used to record your contact information and social media information. Customers can find you through the contact information and social accounts here. They will @you in their posts, which will let more people know about your brand. This is very good for enhancing your brand image and expanding your scope of promotion.