Nude color is very elegant and luxury. There are lost of lash business entrepreneurs asked Missangel Lashes about Nude Color Lash Boxes. In the past, the minimum order quantity for nude lash packaging with own logo is 50. But 50 pieces, sometime is too much for lash business beginner. Thus, Missangel Lashes order 2000 pieces of empty beautiful nude lash packaging boxes and make them in stock. If you want to order nude lash box with your lash business name, minimum order quantity is only 20, and we could print your logo on eyelash packaging with our 3d printer. It is fast and good looking.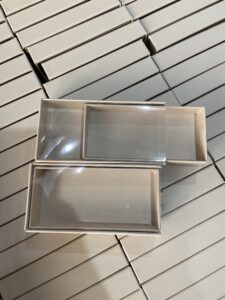 We could print the logo you provided on front side of eyelash packaging directly, or we could help create simple logo for your lash business. Also, If you want to print some social information, like instagram, facebook, tiktok and email on the back side of box, that is also okay.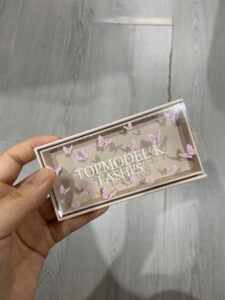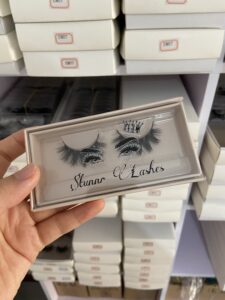 You can see the examples. Any by the way, the lashes inside the nude lash box is 3d mink lashes ES04, welcome inquiry.
And if U want to do gilded logo, like holograohic color, rose gold color, it has to be made by box factory, and take 10-15 days to manufacture. MOQ(minimum order quantity) is 50.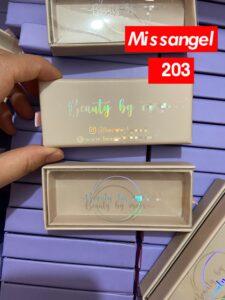 If you want more information about custom eyelash packaging, pls click: