Eyelash Kits could be made into clients' requirements, for example, you only sell mink lashes and lash tweezers at present, then we could make the eva holder into proper size for only mink lashes and lash applicators. And if you also sell eyeliner glue to help stick the lashes, we could make a room for lash kits to hold lash glue.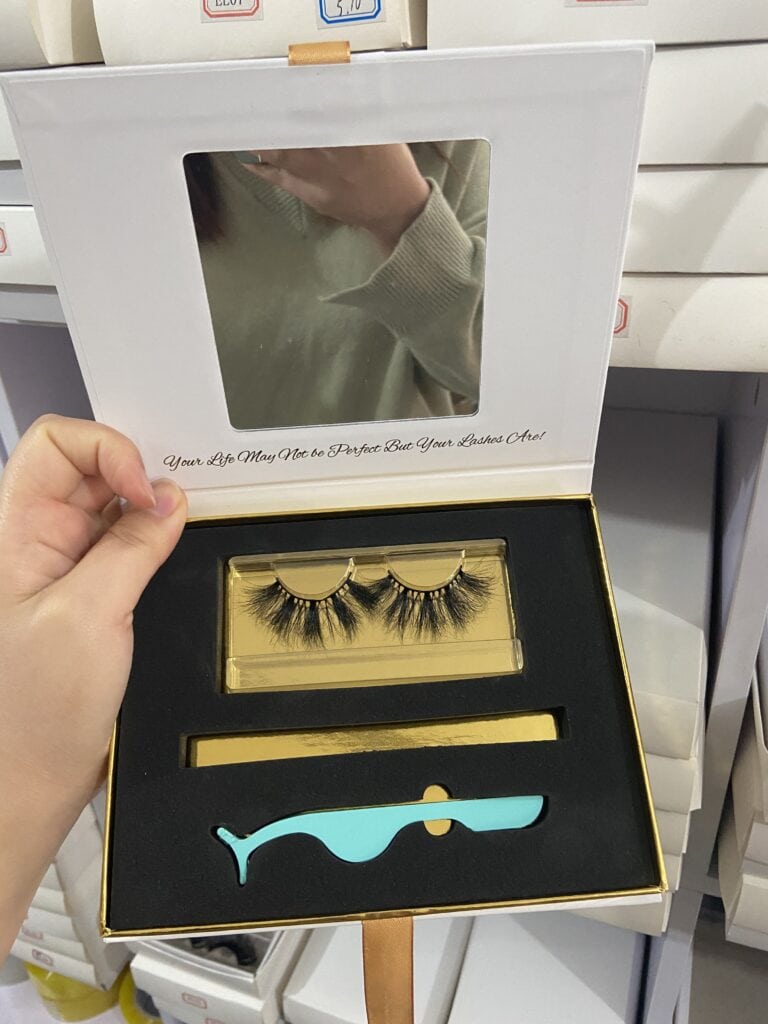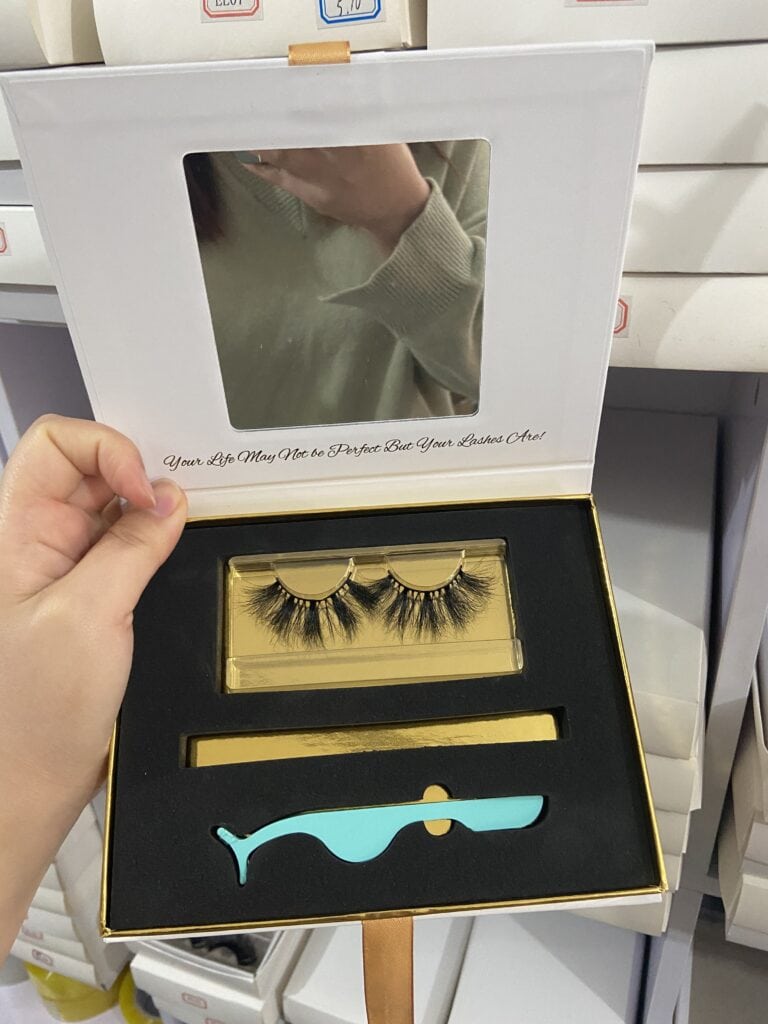 Same as custom single eyelash packaging, custom lash kits's minimum order quantity is 50 pieces, take 12-15 days to manufacture, lash kits color could be chosen, and will print your own lash business logo, and slogan, and social media, if you need.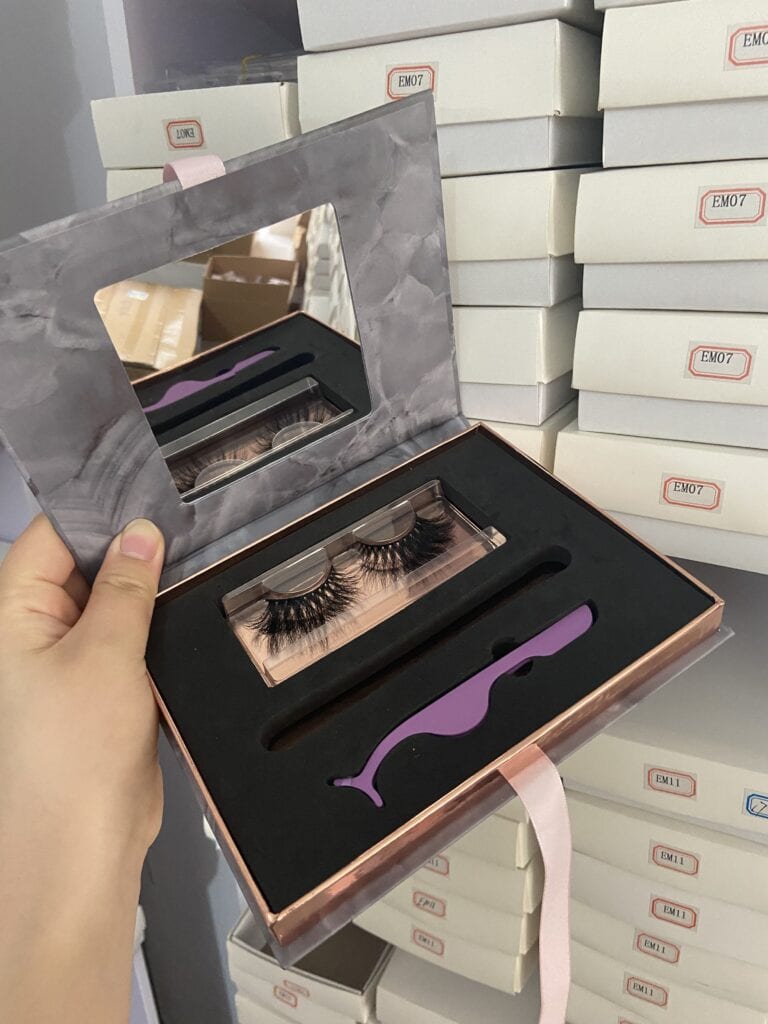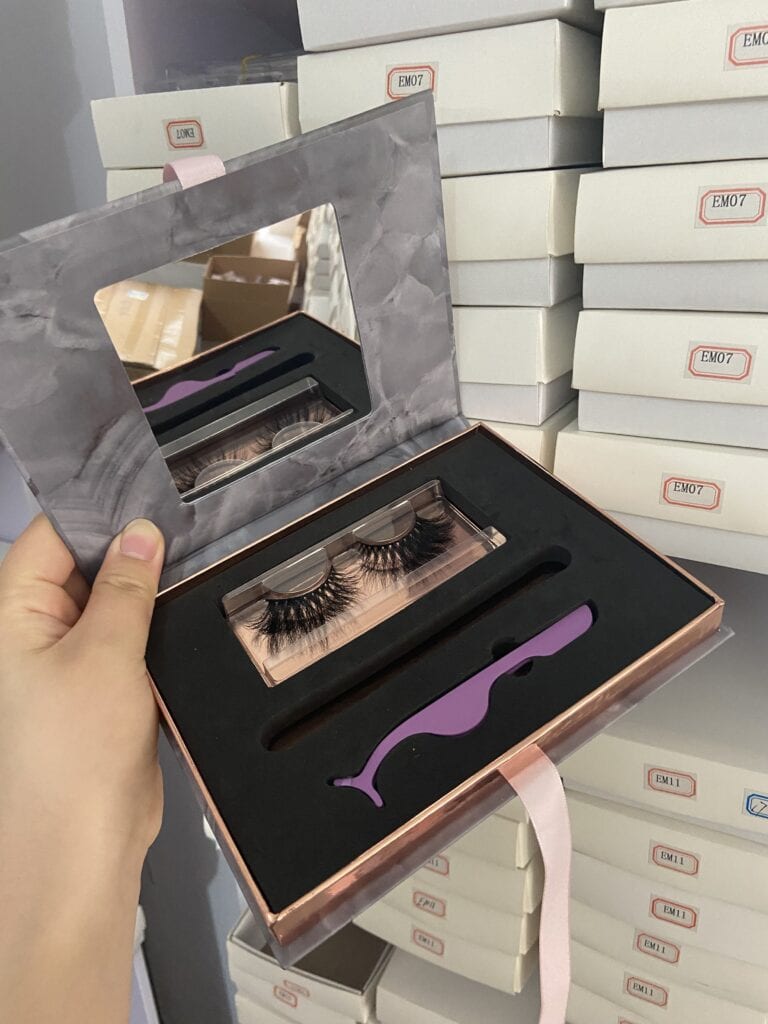 If you are interested, please contact WHATSAPP: +86 15166831626 for more information.