Missangel Lashes has launched a series of mink color lashes. There are some lashes in same shape, but in different color, like green lashes, pink lashes, blue lashes, white lashes, red lashes, purple lashes and red lashes. And the lashes are all made of mink hair.
Very soft and easy to apply.
Below are color mink lash catalogs: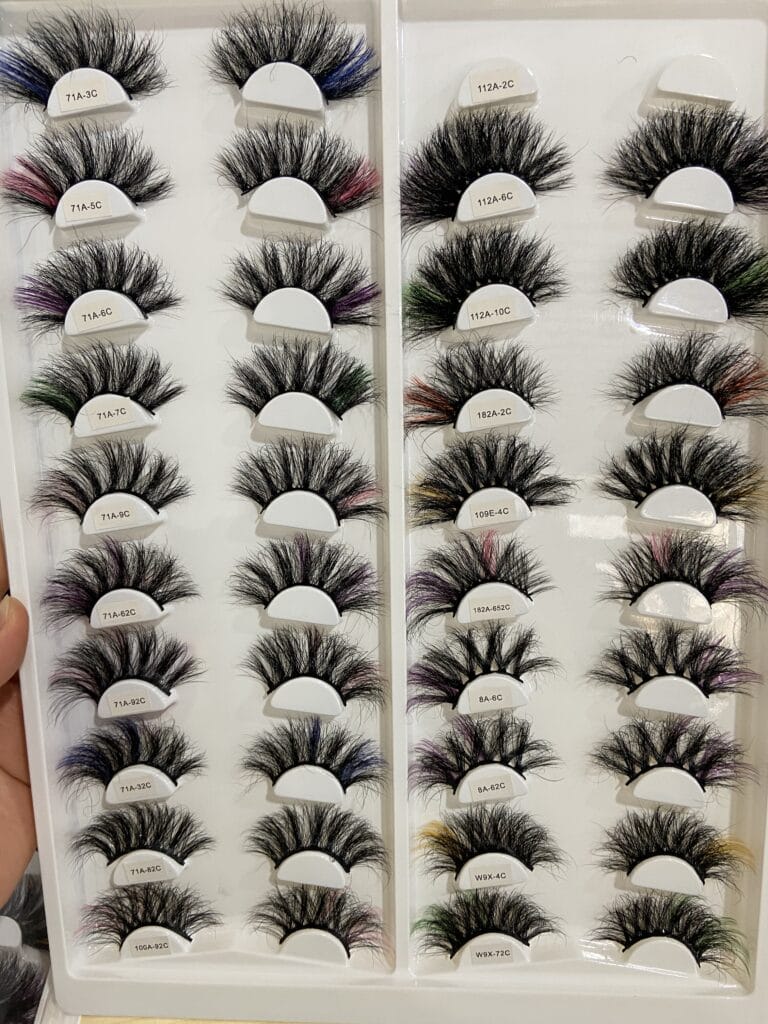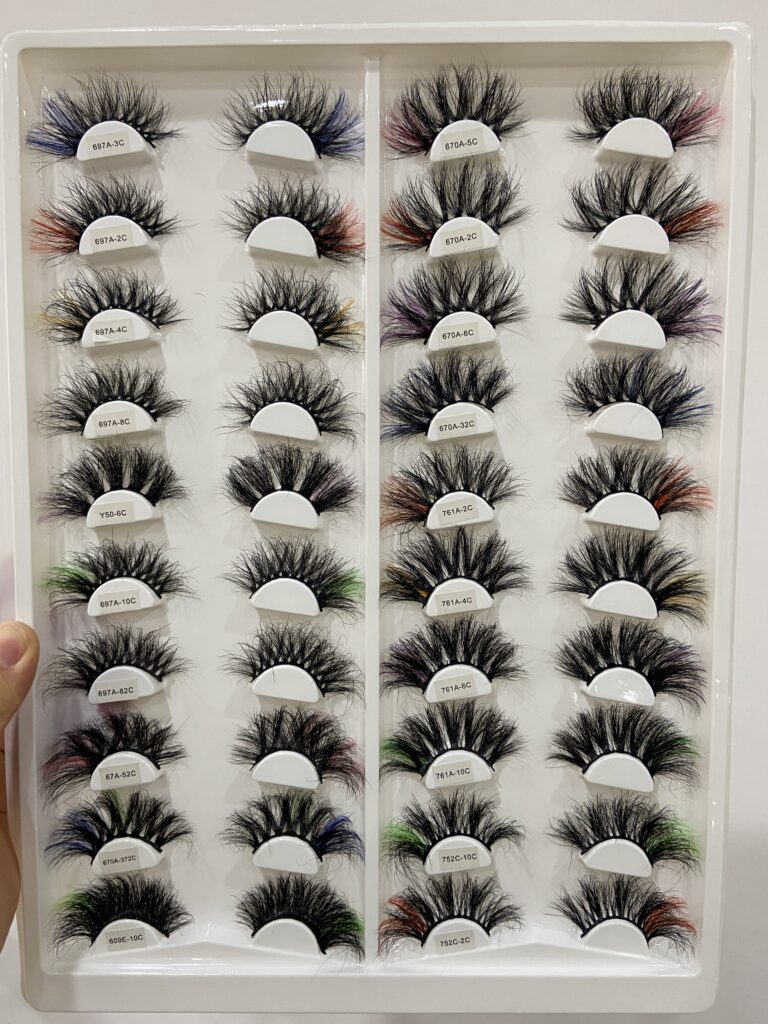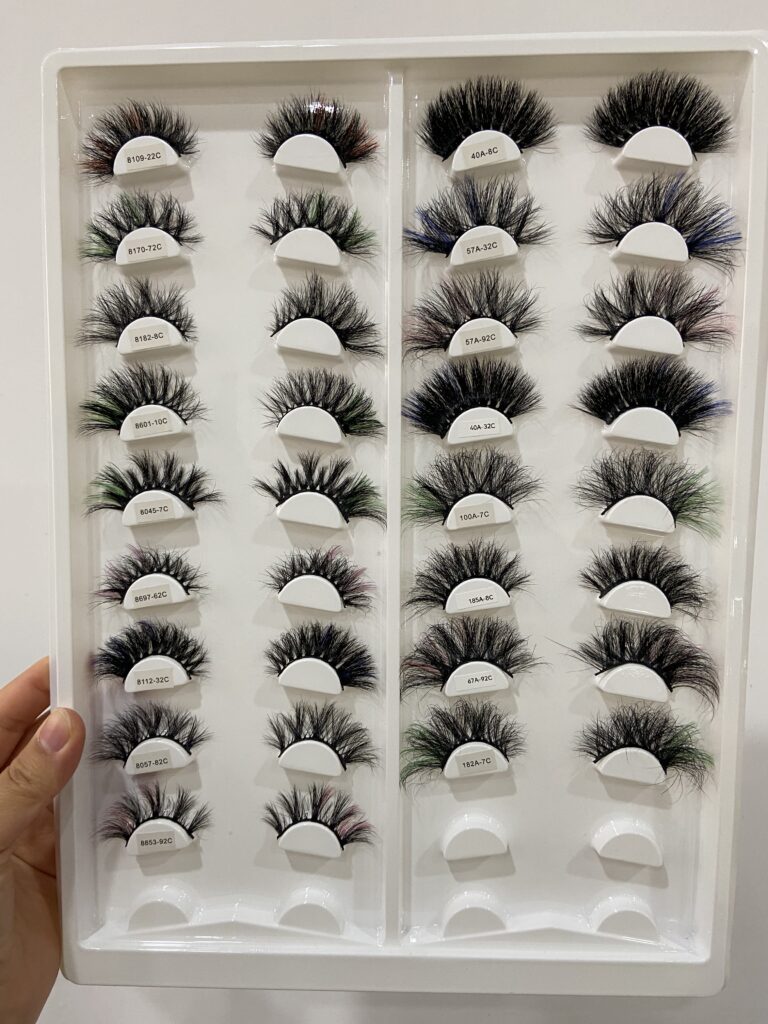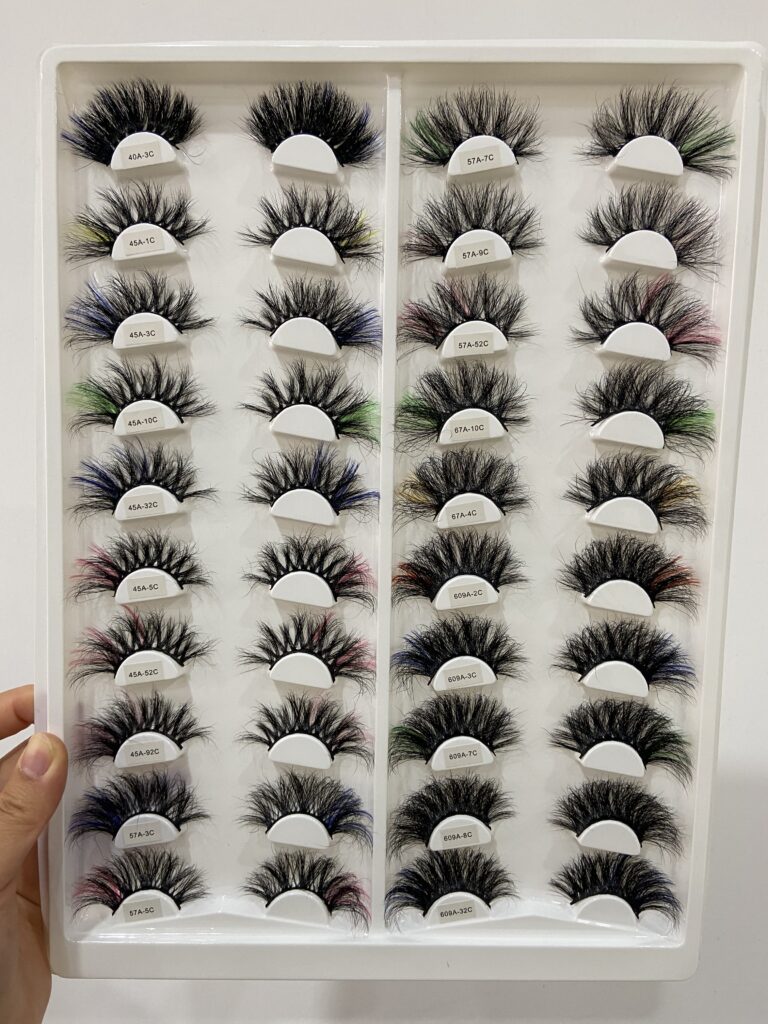 The lashes with white mink fur isnt easy to be seen on catalogs because the pallet is white too. You could contact WHATSAPP +86 151668361626 to get more information.
Below pictures shows how color lashes will look like on eyes.