Missangel Lashes wholesale all kinds of shape eyelash packaging.In the last post we discussed diamond shaped lash boxes, in this post we will look at square eyelash boxes.Some of them are clamshell lash packaging, some are pull-out wholesale eyelash boxes.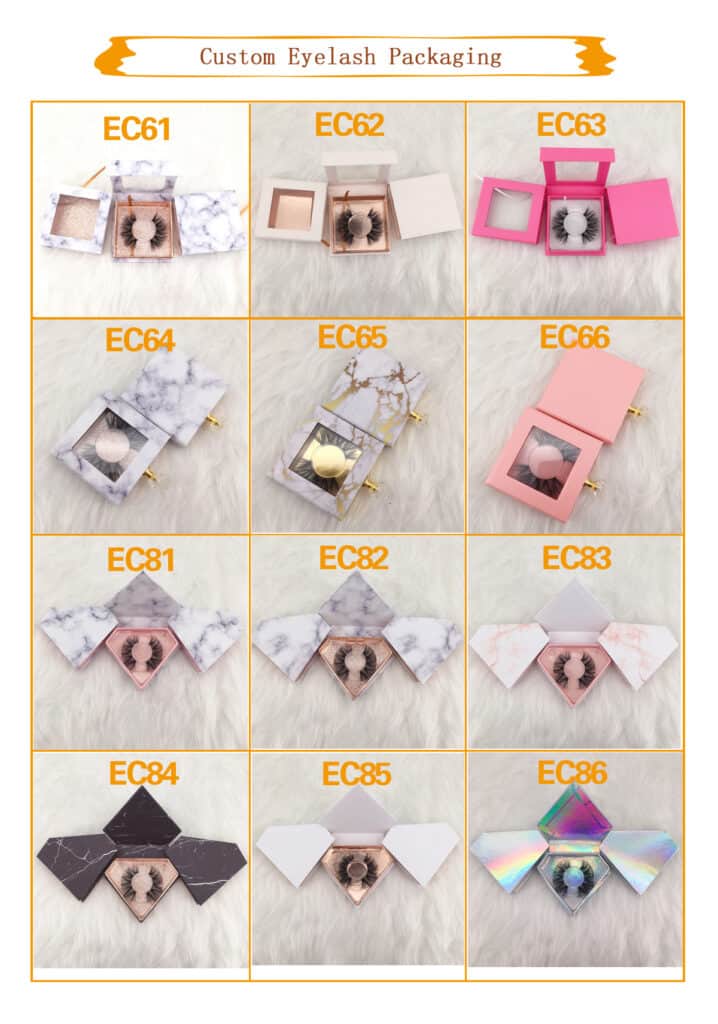 EC61-66 are square lash packaging in stock that MOQ is only 20. Wholesale custom eyelash packaging vendor Missangel Lashes can print you logo on these boxes within 24 hours.
We also could do some sqaure magnetic lash boxes that not in stock. Any color matches is ok. Just these boxes are made by box factory, MOQ is 50, and take 7-15 days to manufacture.
Some exampls: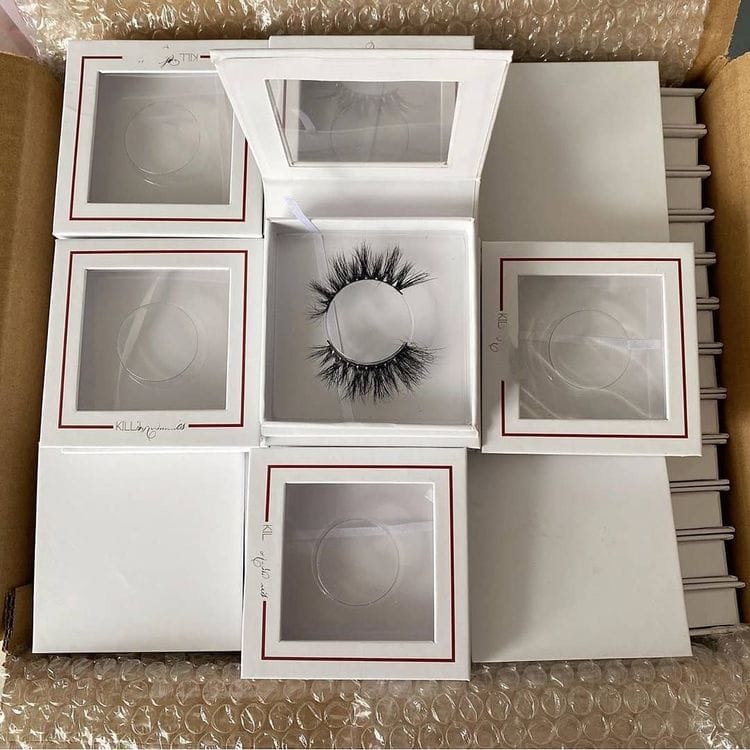 If you are interested in custom eyelash packaging,16mm lashes, color lashes,20mm lashesand 25mm mink eyelashes. Please contact Whatsapp: +86 15166831626