Eyelash Cases also is a kind of hot choices in eyelash packaging market. It is tiny and could also be customized with your own logo.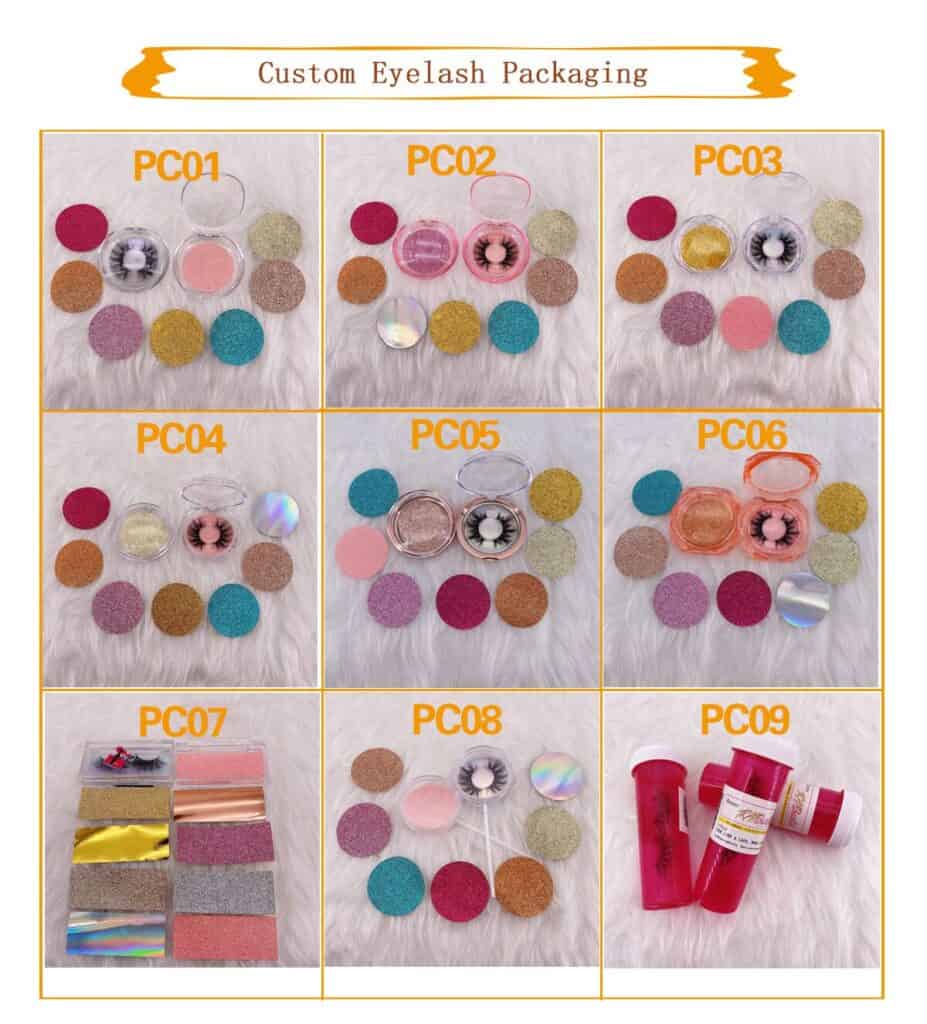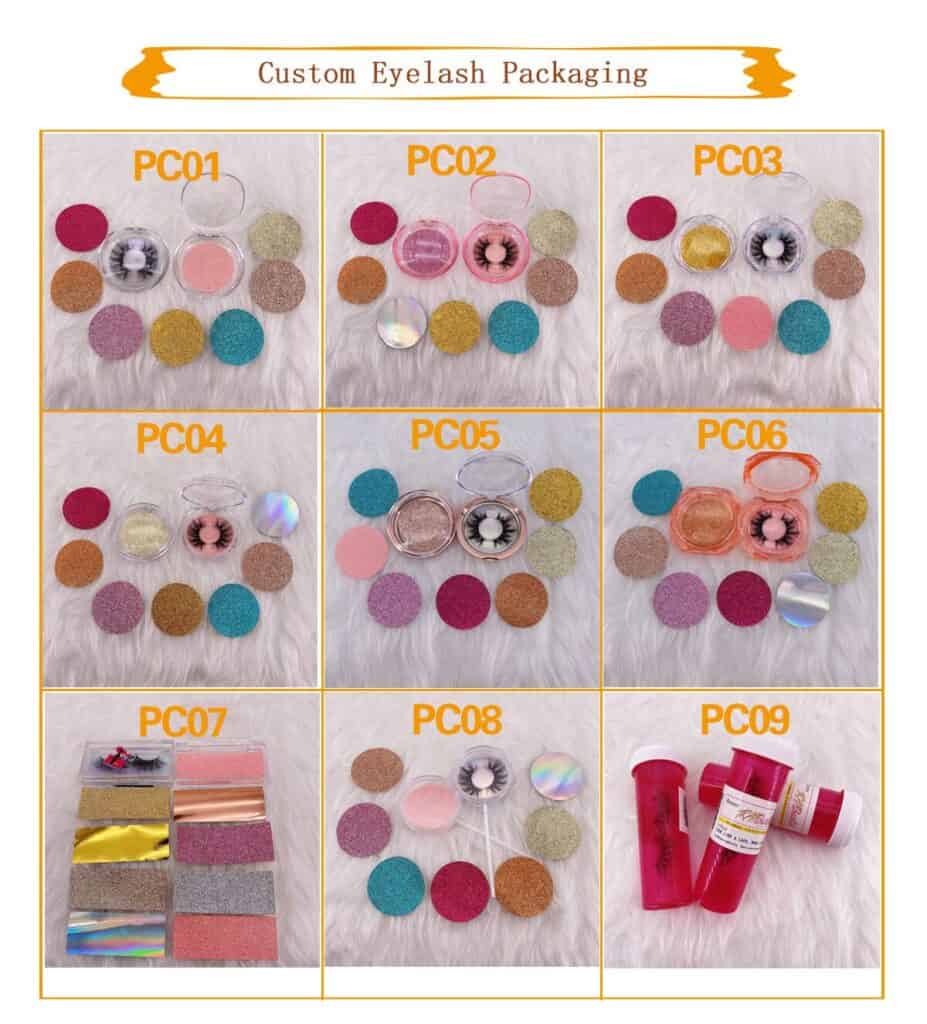 There are 9 lash cases we provide, round plastic lash cases, acrylic eyelash cases, lollipop eyelash cases, pill bottles packaging. Also have the popular rectangular lash cases PC07.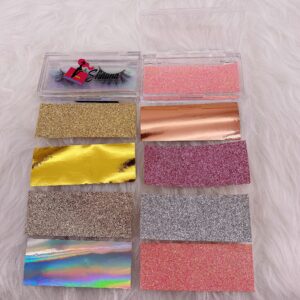 For the PC07, we could print logo on the front side(not stickers). And there are colorful backgrounds could be chosen, like the above picture shows.
For the round lash cases, we could make round stickers with your own logo.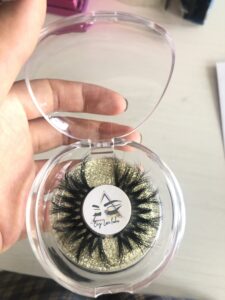 And these lash cases are all in stock. So once you order 3d lashes and lash cases from us. Dont need to wait, we could package lashes into eyelash cases and ship out ASAP.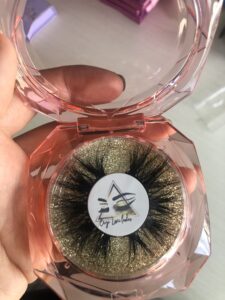 If you are interested in working with a trustful lash vendor and custom eyelash packaging vendors, please contact WHATSAPP: 8617753281089 for more detailed infomation.