Third ,the cost of Eyelash Box.
You have two choice to choose your Lashes Box.
The first one, you can do regular eyelash packaging box .
Each eyelashes Wholesale Vendor have this general box in stock, and you can buy them directly. What's more it is much cheaper than custom eyelash packaging box. And you can order them right now.
And if you have your logo and brand name, you can also put on your logo label on the tray with little money.
If your budget is enough, you should do DIY Custom Package to build your eyelash brand.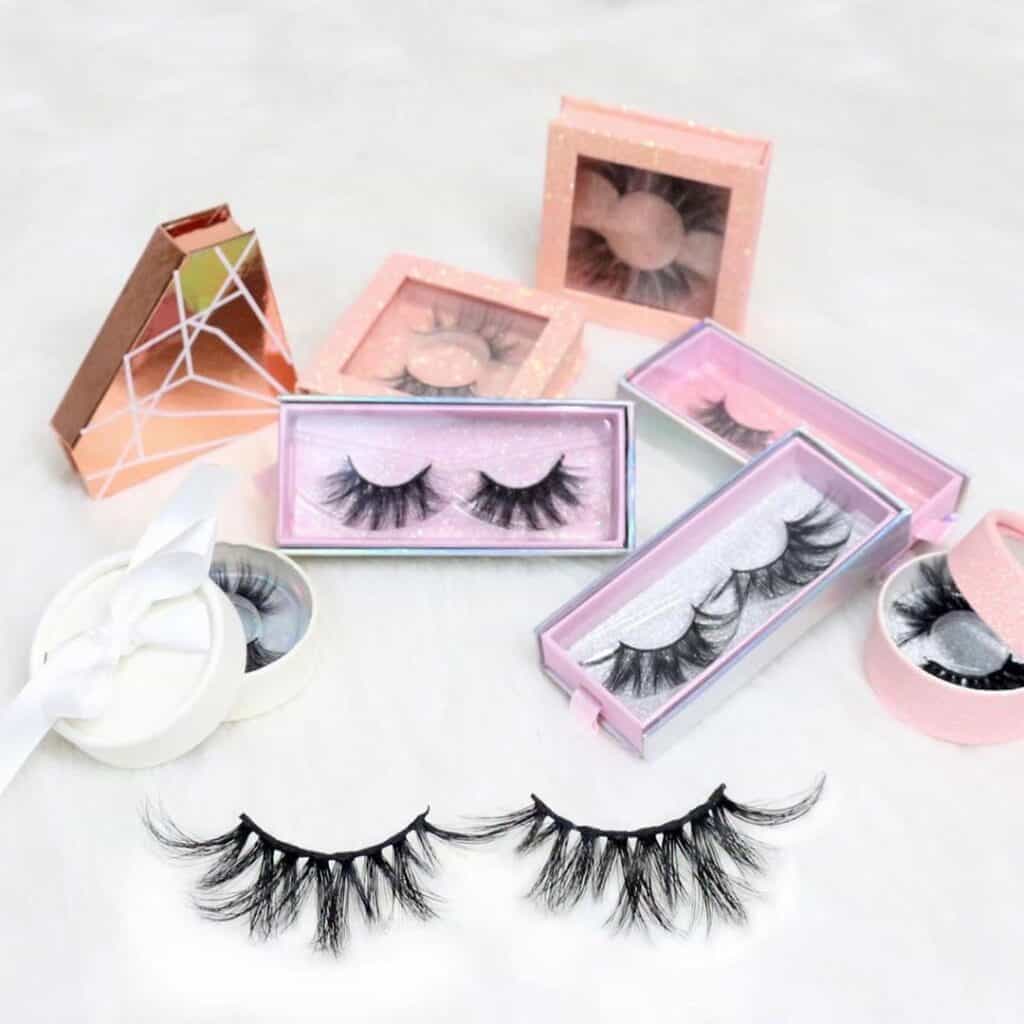 And if you do your lash packaging with private logo, you should begin with 50 or 100 boxes, and you can make a bulk order, you can also order 20 boxes from Missangel Lashes, so you should have your own logo and brand name before you do your Custom Eyelash Packaging Wholesale.
If you don't have your Eyelash Logo, you can add WHATSAPP: +86 15166831626 to get your free logo , and our designer will design for you just free if you choose Missangel Lashes to be your mink lash vendor, eyelash vendor. We will help you start your lashes business line step by step, and we will do more than you imagine.
So if you choose regular box that will be 0.2 USD to 1.5 USD according to the box you choose and the more you order the cheaper they will be.
If you do Custom Lashes Box, that will be much more expensive than regular box, and that will be 1.5 USD to 3.5 USD according to your craft and quantity.
Fourth, the shipping cost.

Shipping cost is calculated according to weight and volume. And after the purchase , you lash vendor will calculate your shipping cost for you , and usually your Lashes Vendor have no profits from the shipping cost ,and they have budget from the express company. so you shouldn't pay for the cost by your account.
Usually if you order 0.5KG, that will be 23-30 USD, according to the weight and volume. And if you order 1KG,that will be 30-40 USD, and you can ask the detail shipping cost from your Wholesale Eyelashes Vendor .
Of course, the more you order, the cheap each lashes will be, if you order 10 pairs, you should pay shipping cost 25 USD, and if you order20 pairs, they still need 25 USD, you should buy more lashes if the shipping cost is the same to save each pair cost of your wholesale lashes.