Dear, first of all, I want to declare that all customized eyelash boxes are ordered with a minimum order quantity of 50. And the mink eyelash box factory produces boxes in mass production, because the process of making one box is the same as manufacturing 50 eyelash boxes. So sorry, we can not produce a box example first to show you how it will look. We will show you lash box with your own logo perview made by computer.
About Manufacture Time
It usually takes 10-15 days to manufacture your diy lash boxes. And it takes 3-5 days( to America, UK, Canada, Australia, France) to reach by DHL.
About Price
For 50 lash boxes, 2.1USD each (with logo printed).
For 100 lash boxes, 1.9USD each (with logo printed). Order more, unit price less.
PS: 1. Special materials would be a little more expensive.
2. Add a Handle or edges on lash box will charge 10 cents extra for each box.
3. Some lash kits and lash books exhibited price is a little higher than single eyelash packaging.
About Design
Pls tell or show pic to us for what kind of boxes you want. What color outside, what color inside. And please send me the logo or brand name you want to print on the front side. If it is logo, it had better in png or pdf version. And if you dont have logo, please tell us what you want your logo look like, our designer will make previews according to your design lash boxes ideas.
About Design Reference
Here are some lash boxes we have manufactured as reference. But the boxes we could make are not limited to these.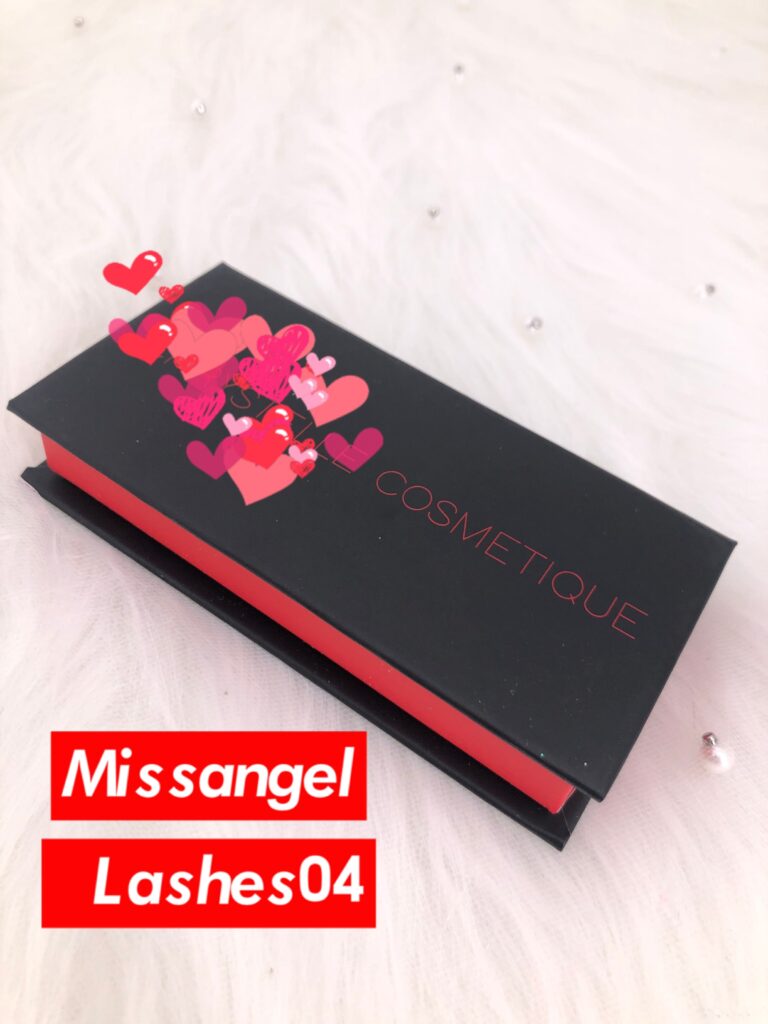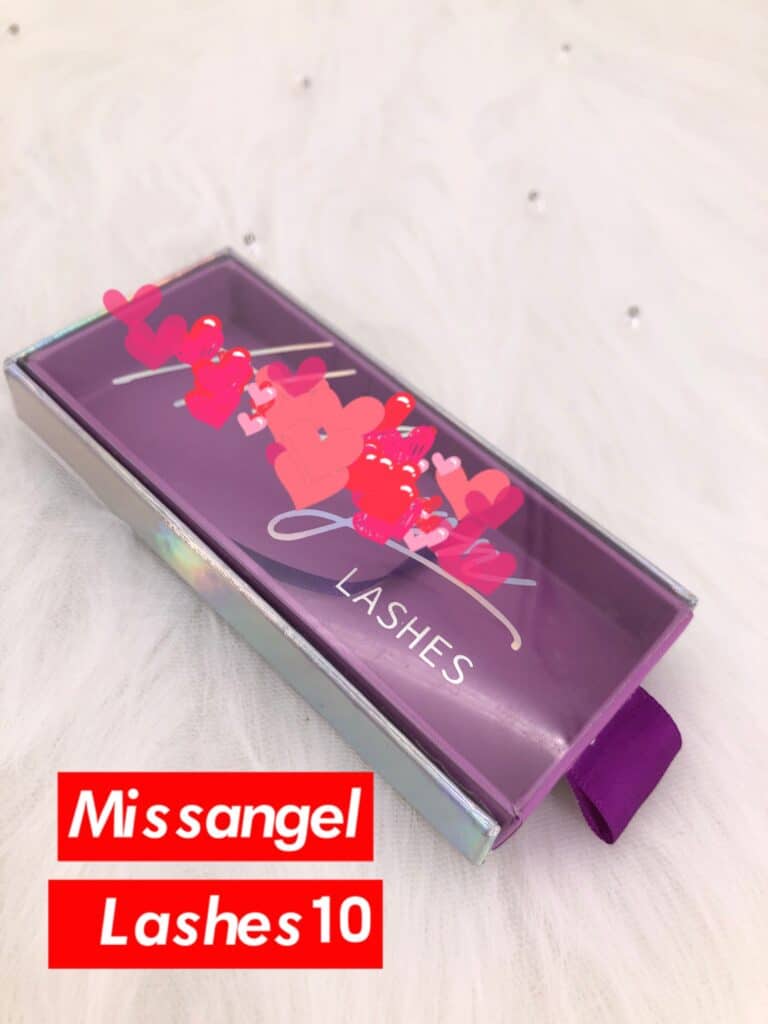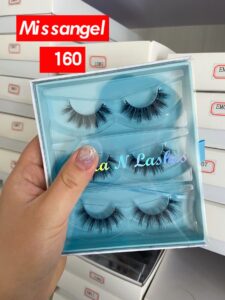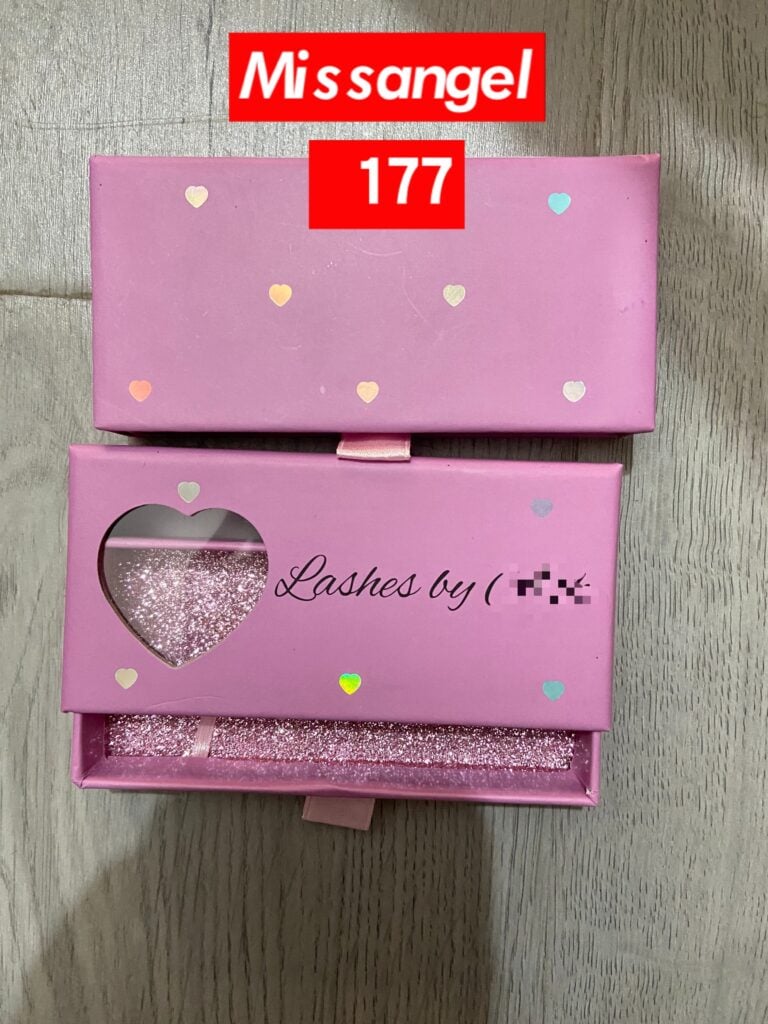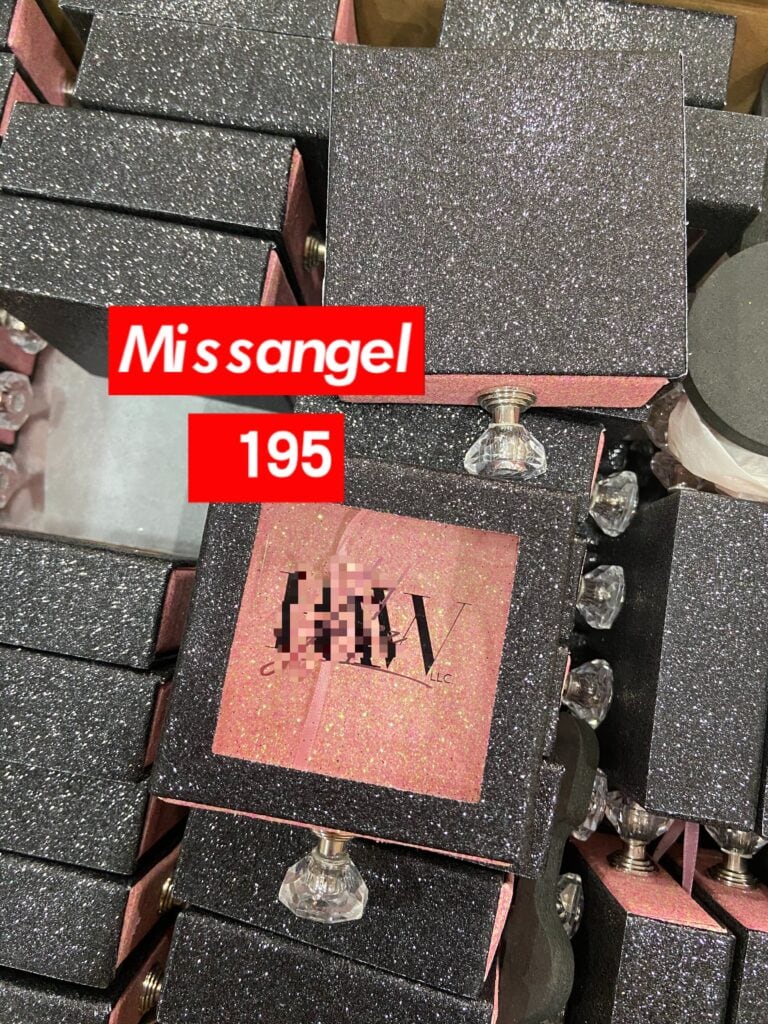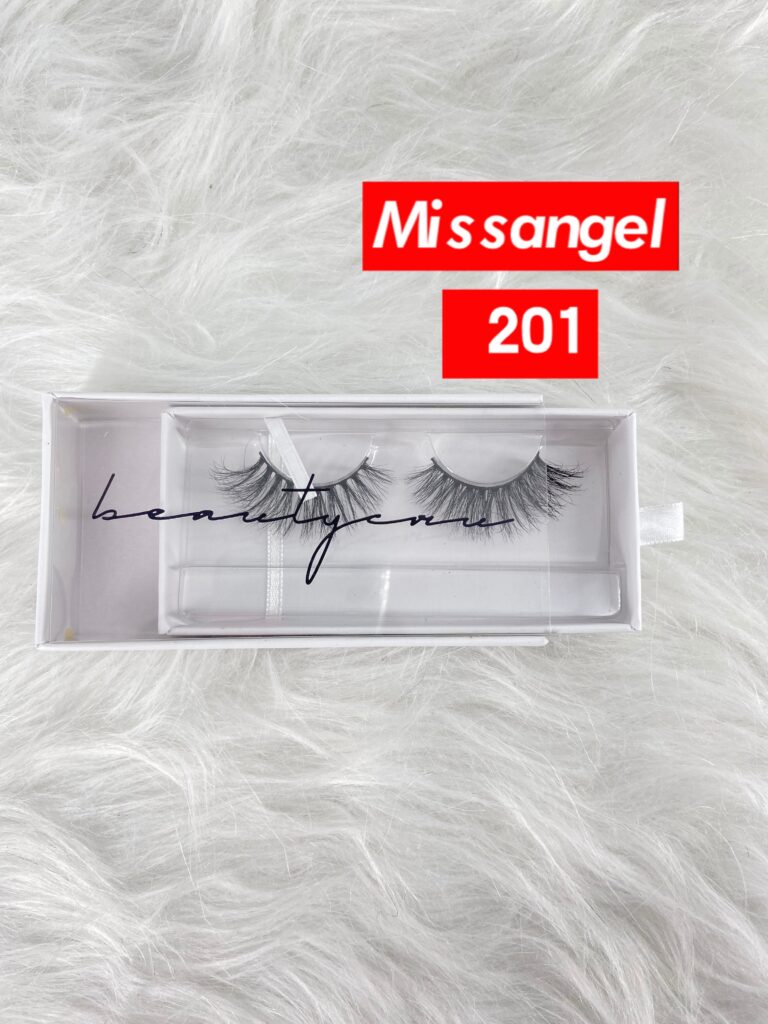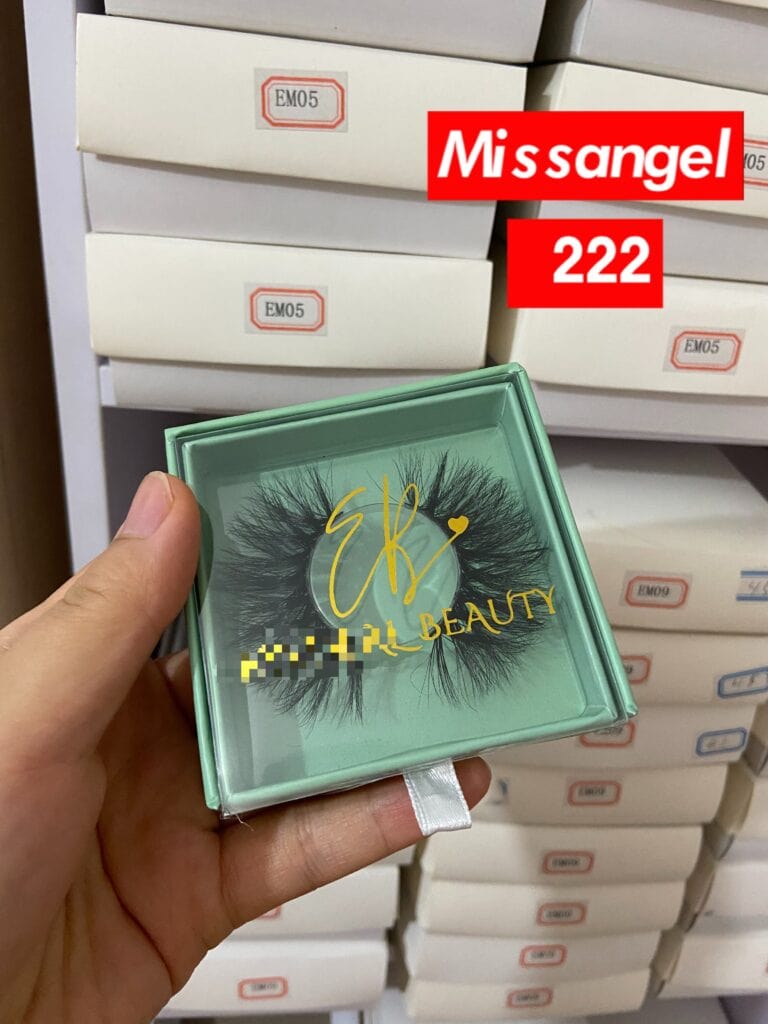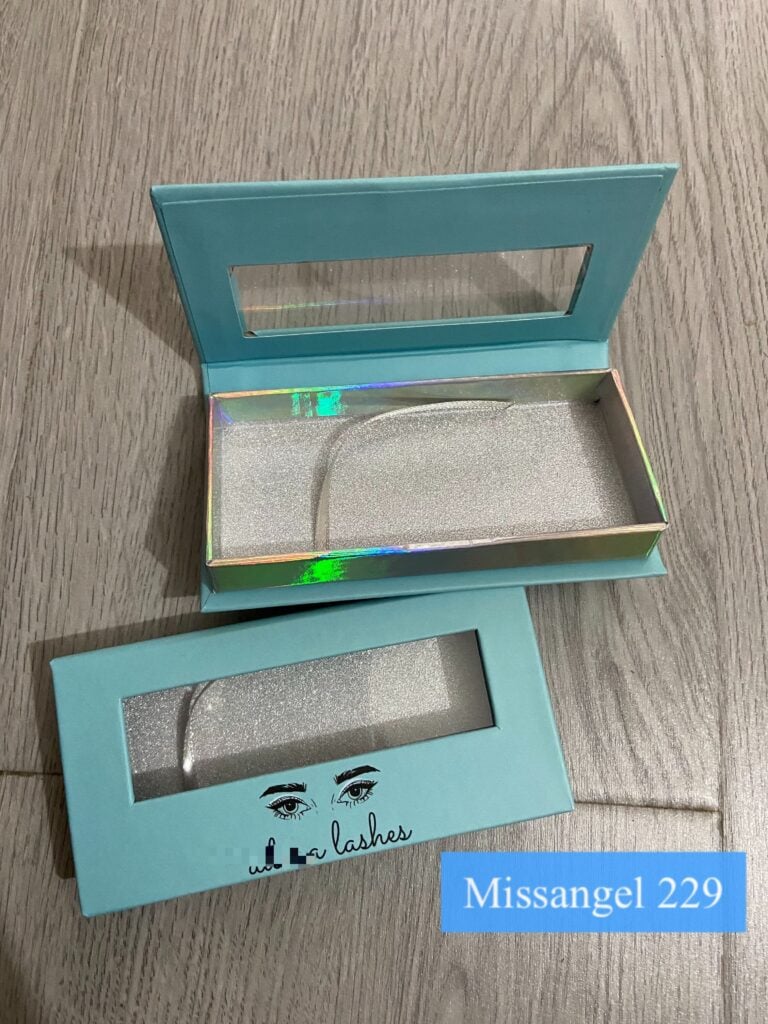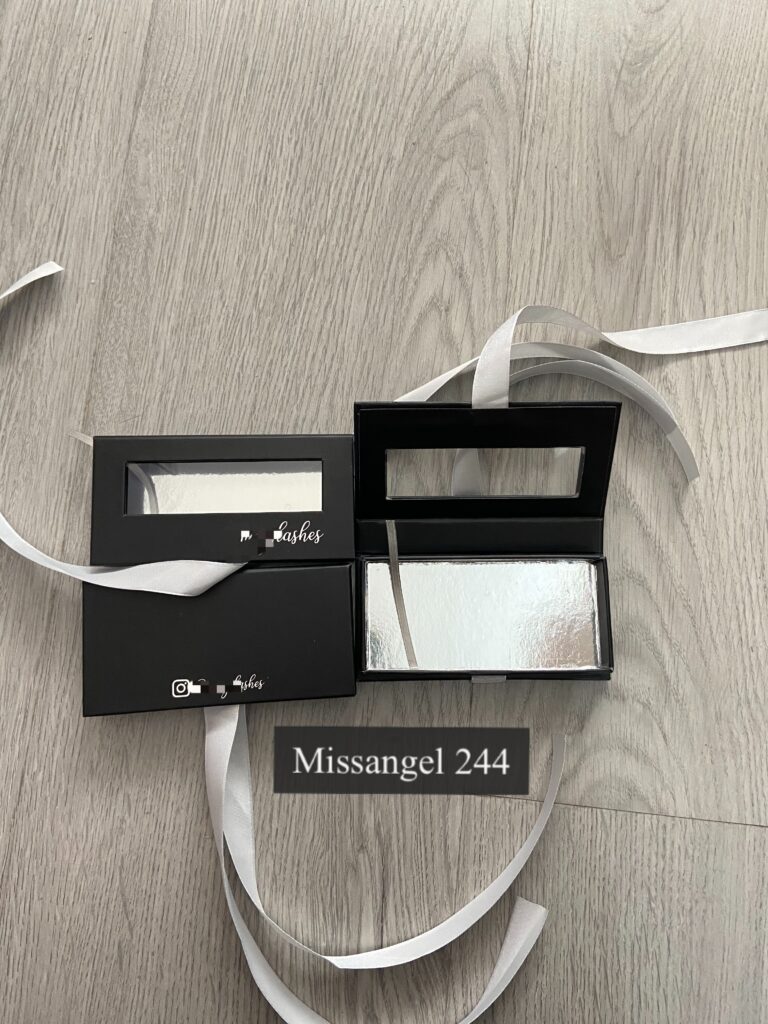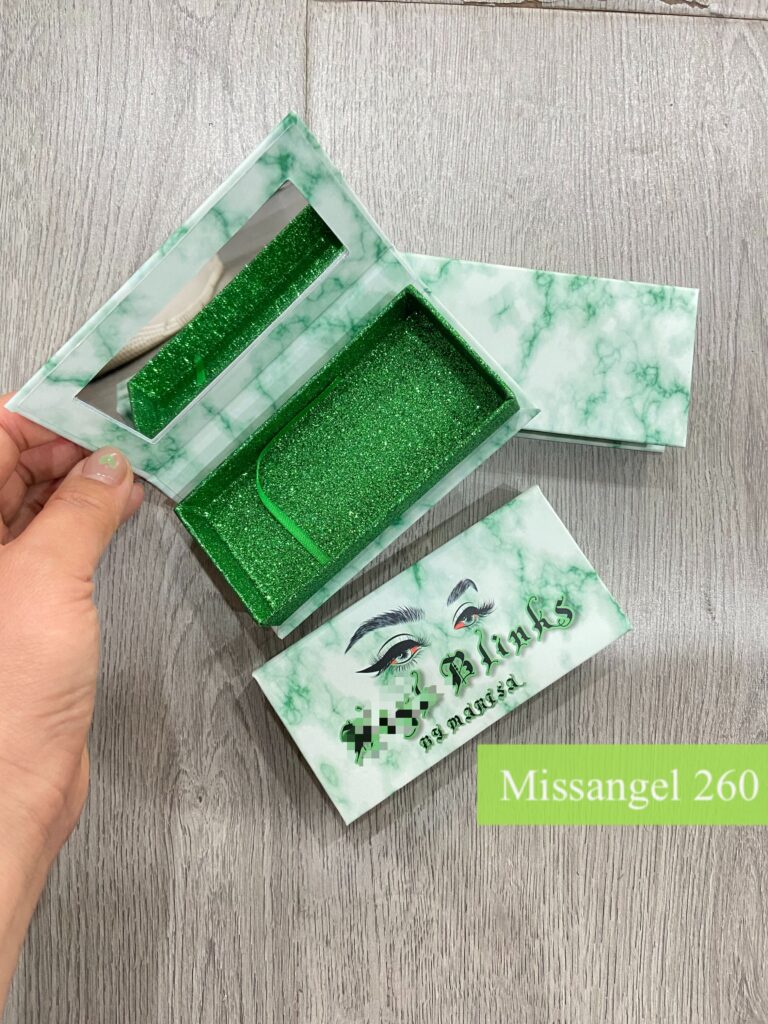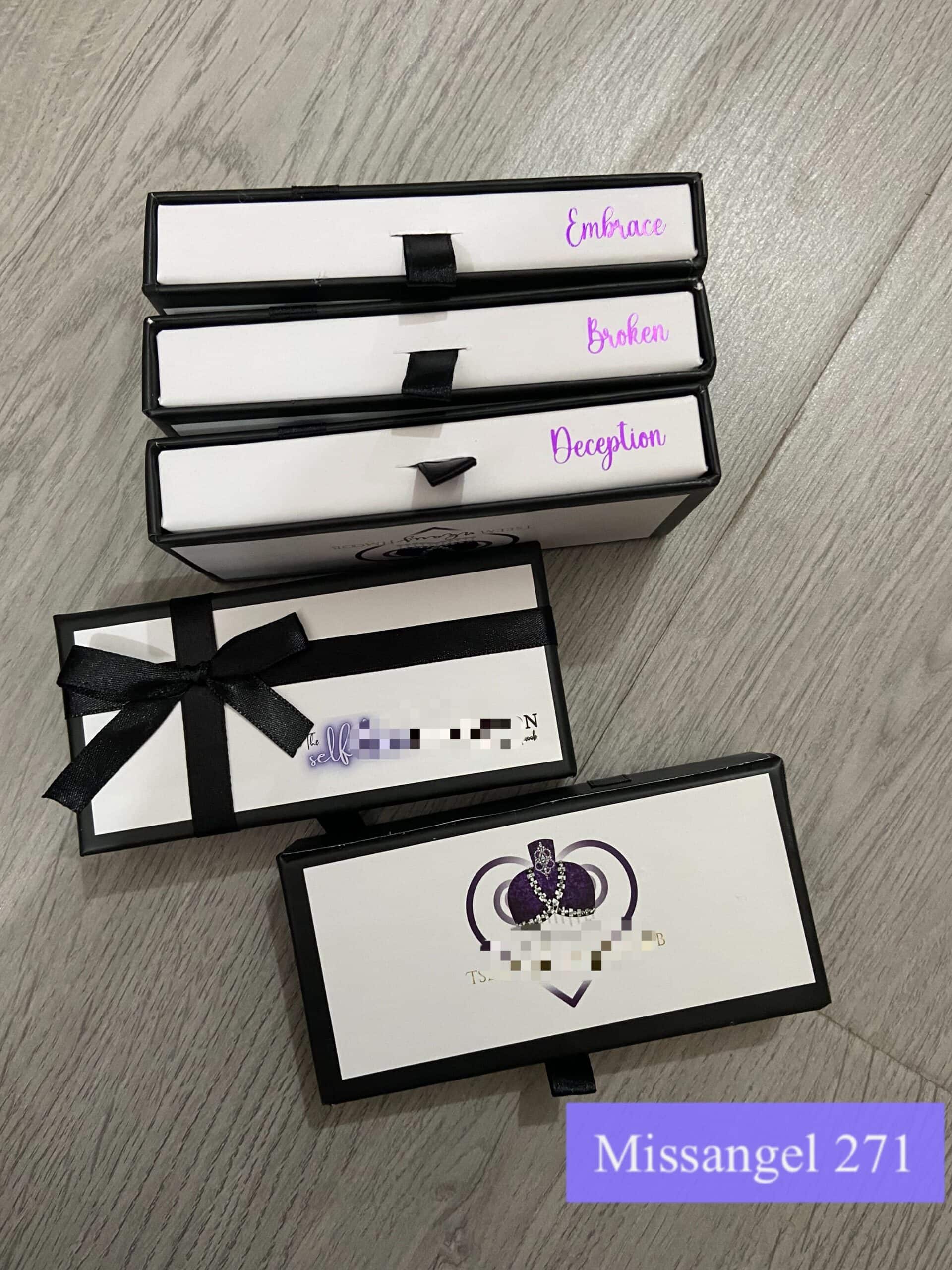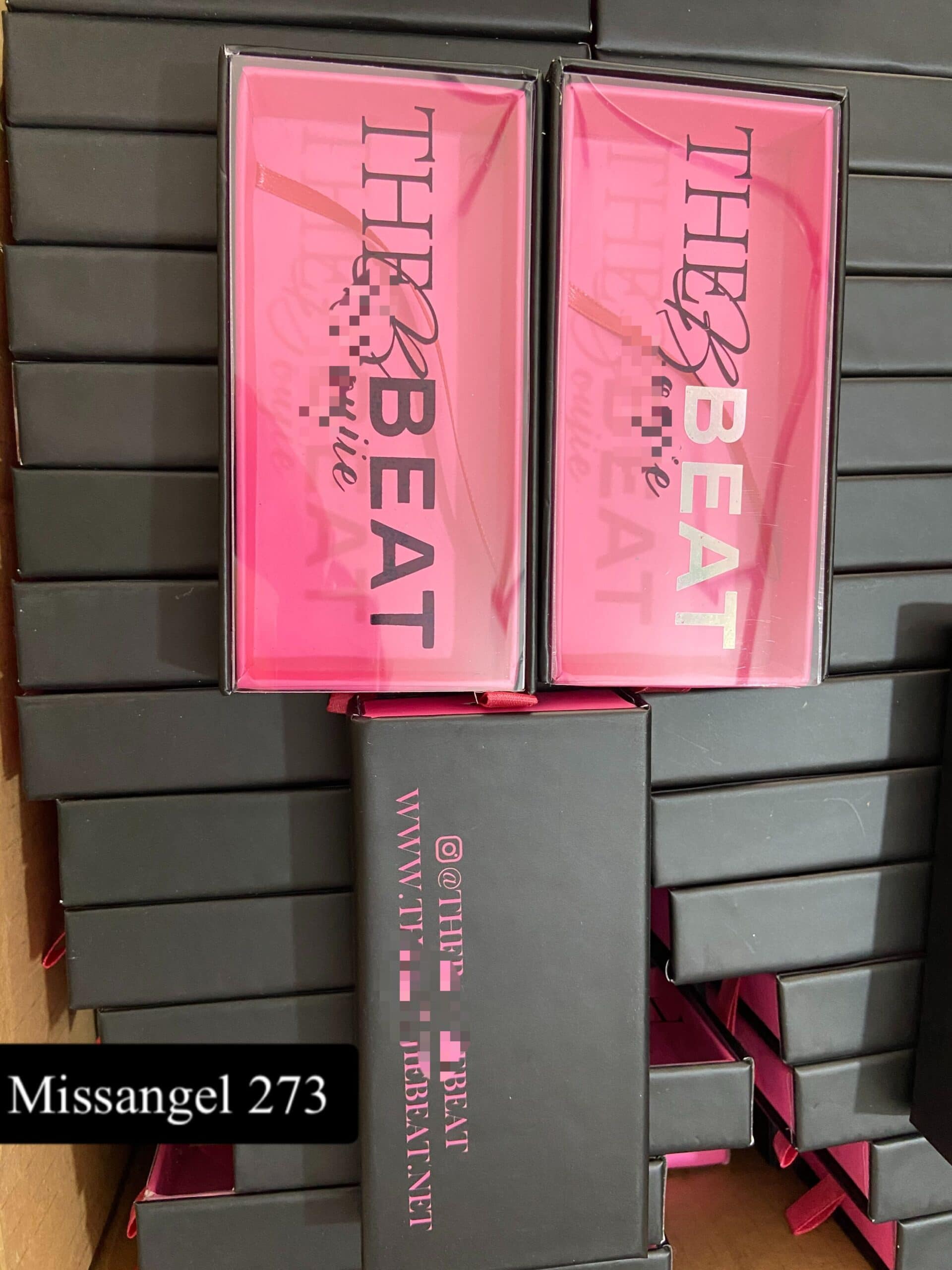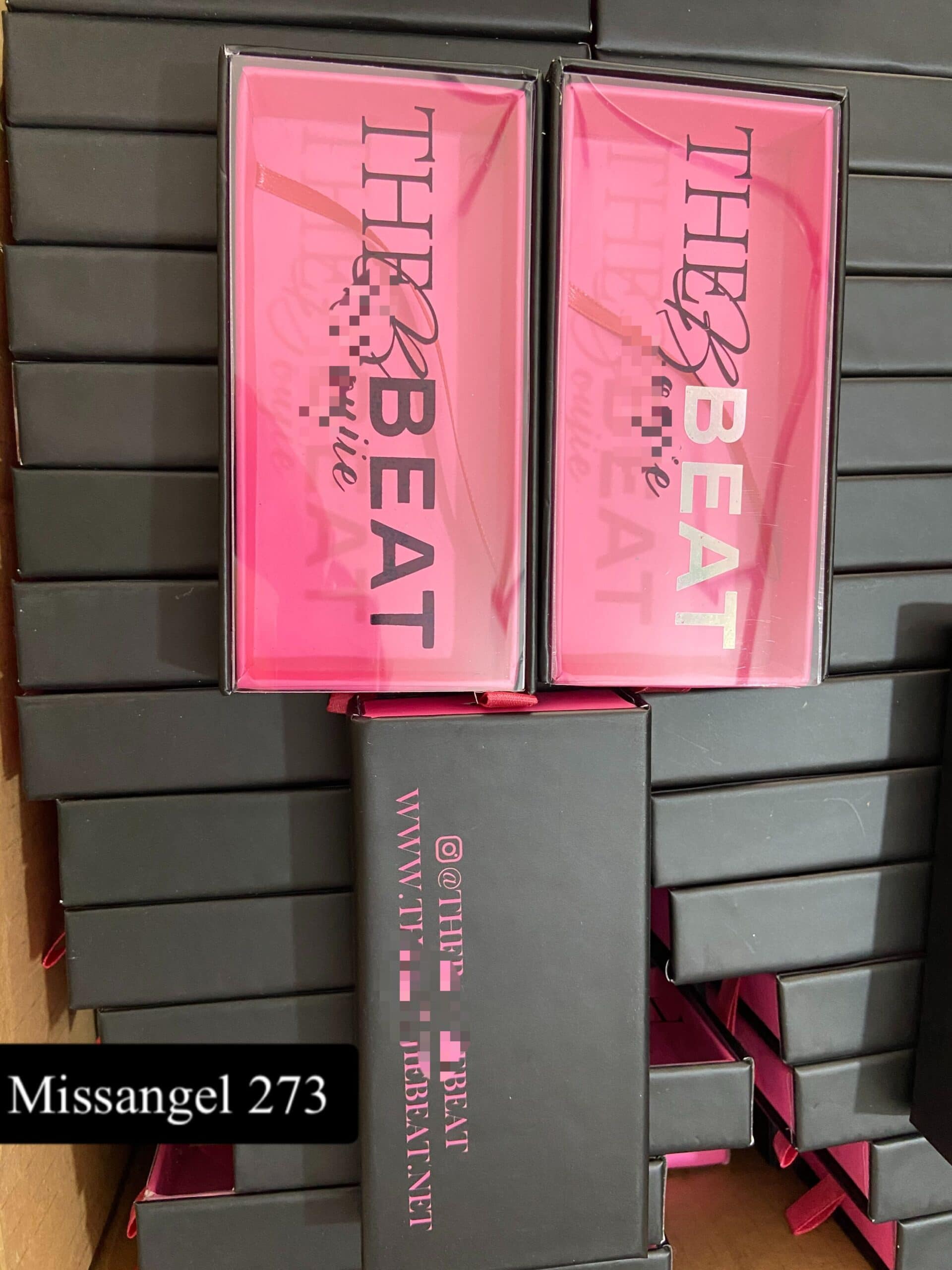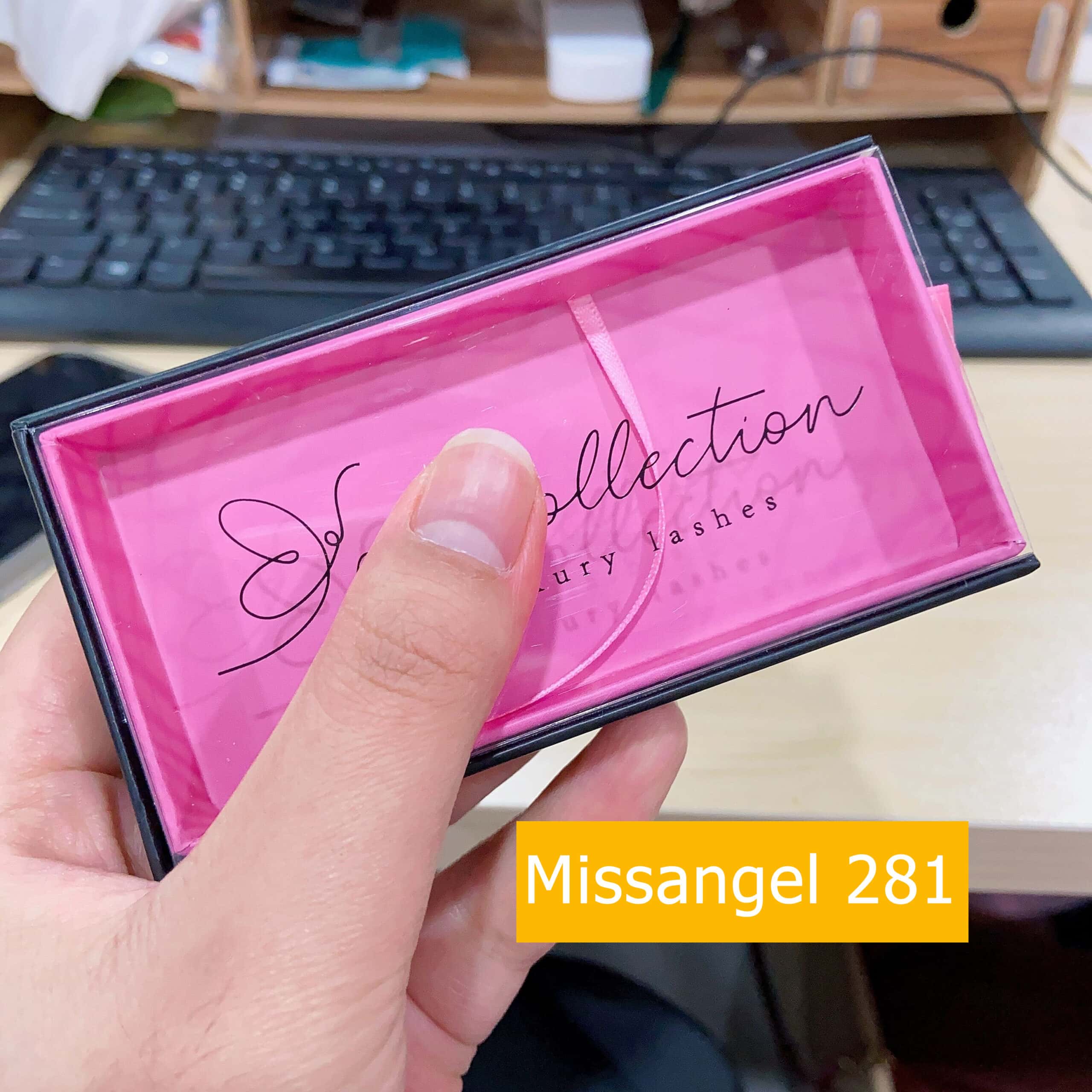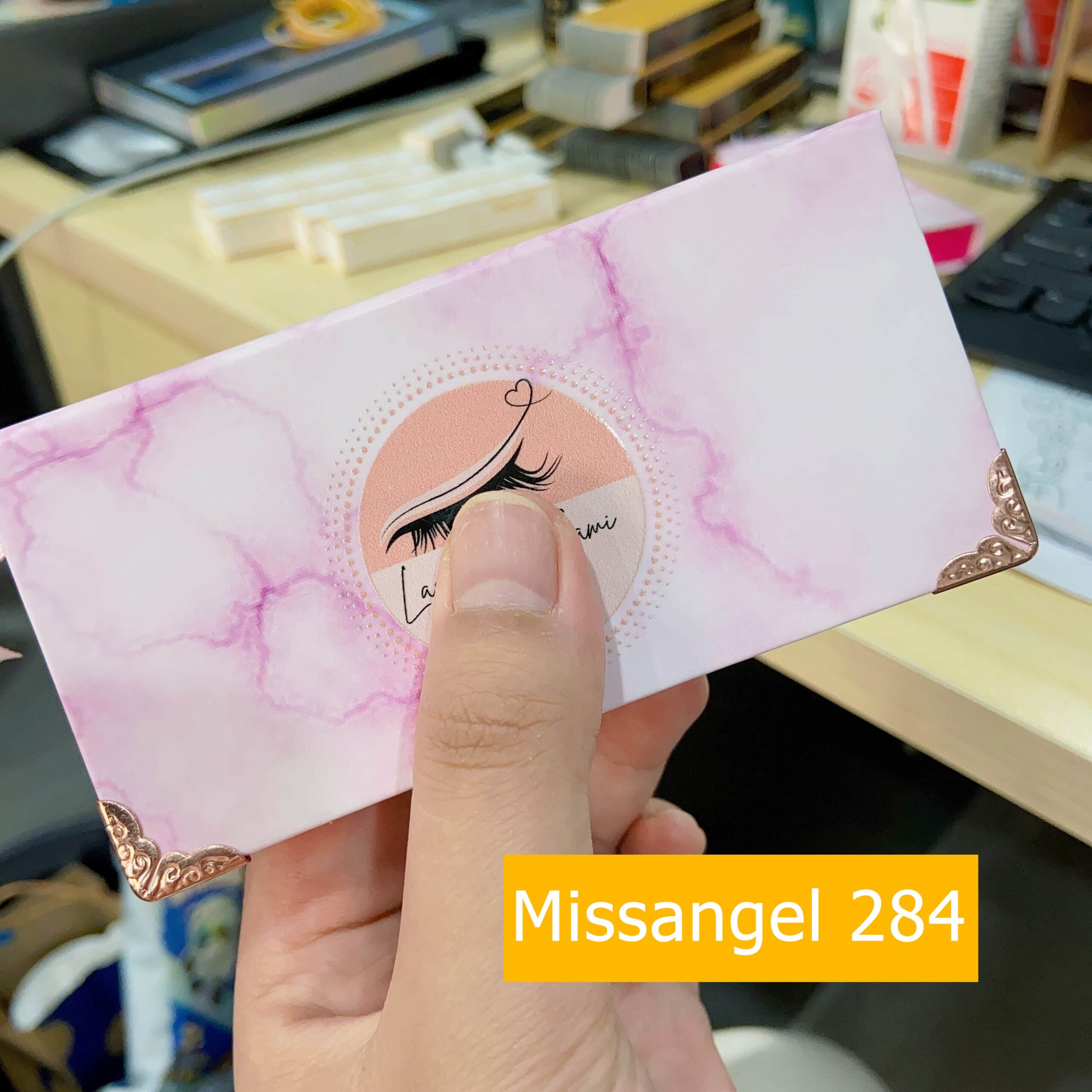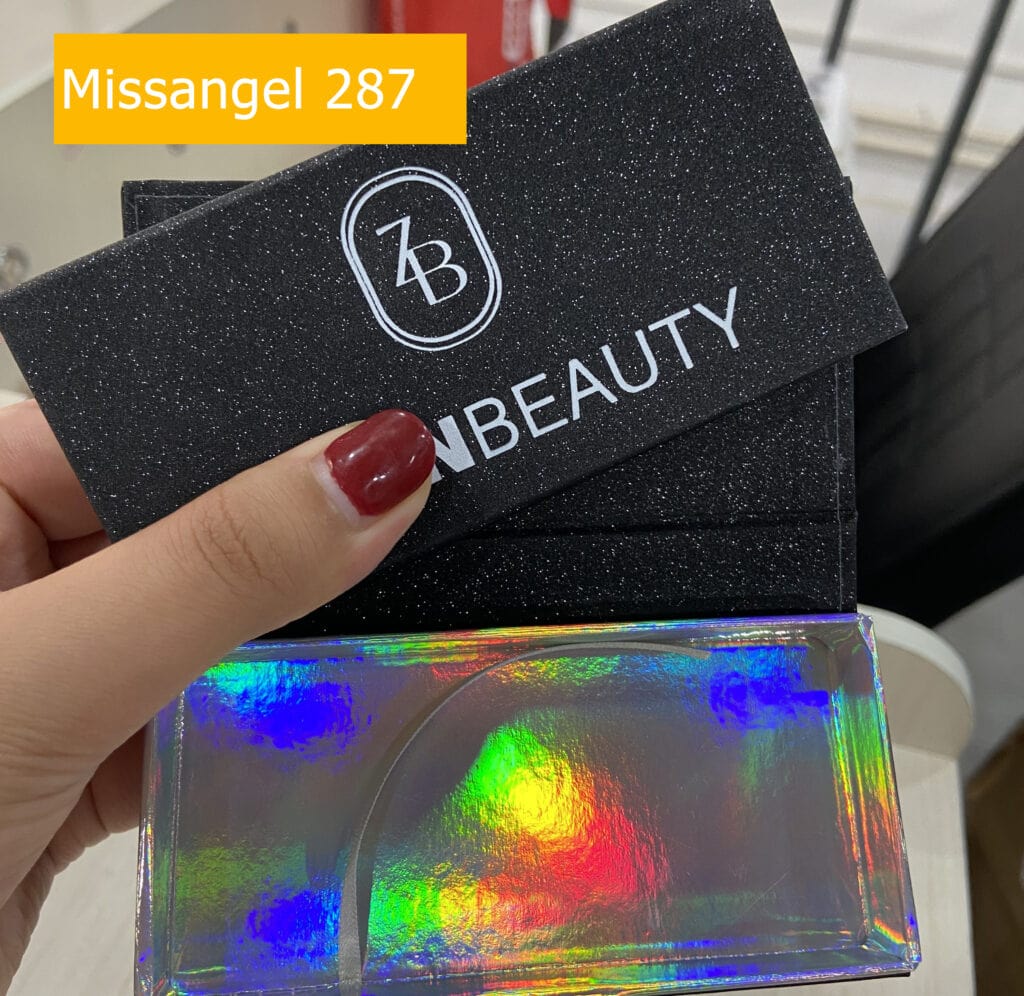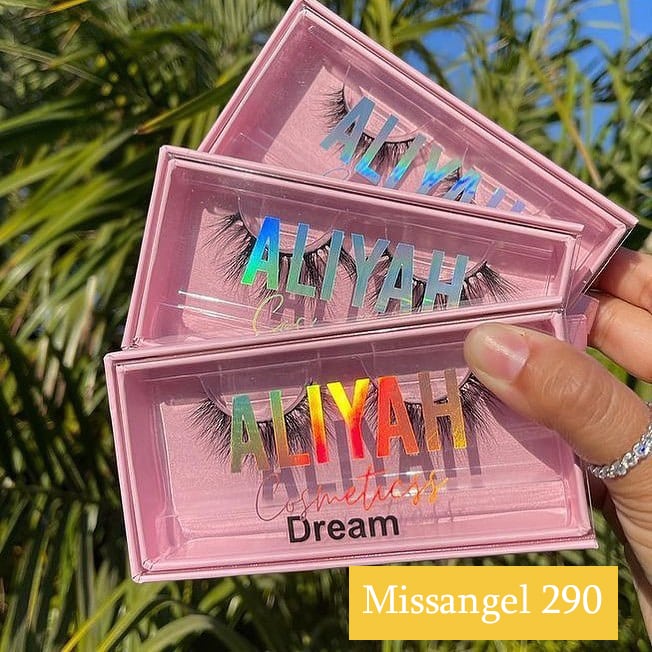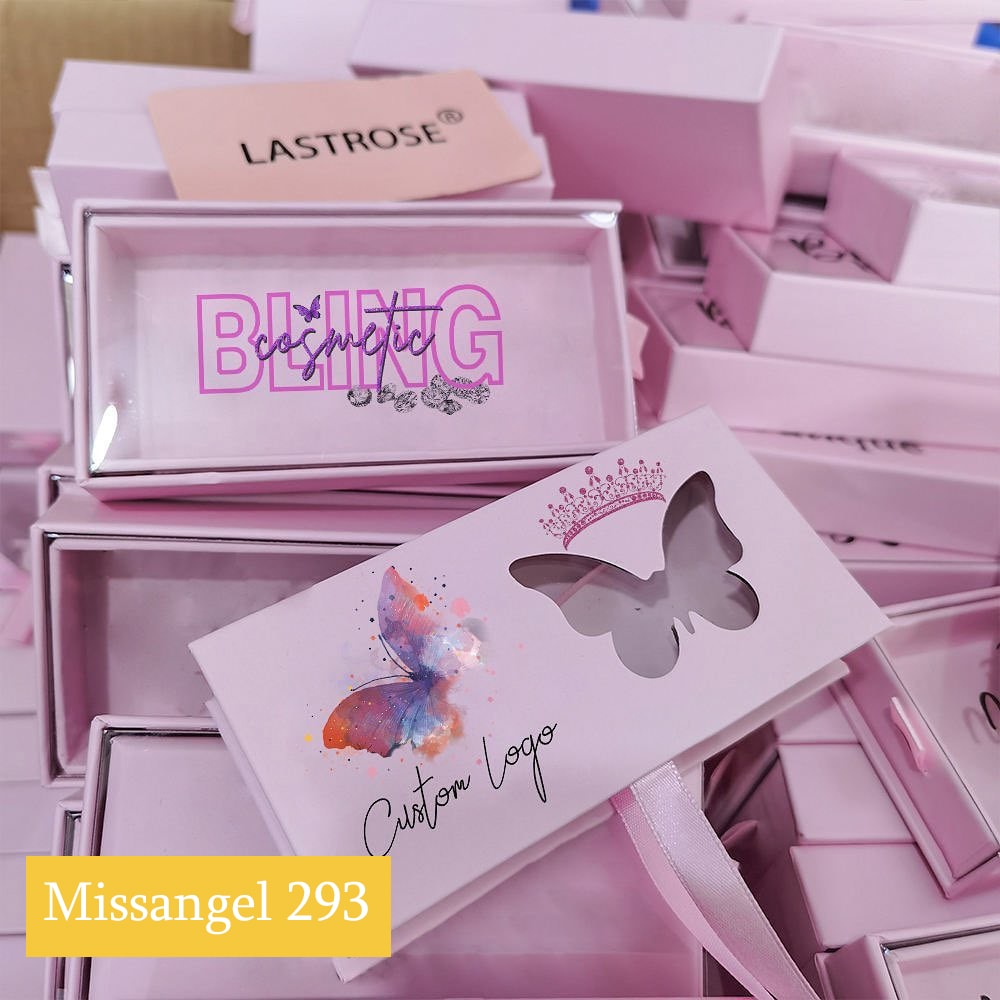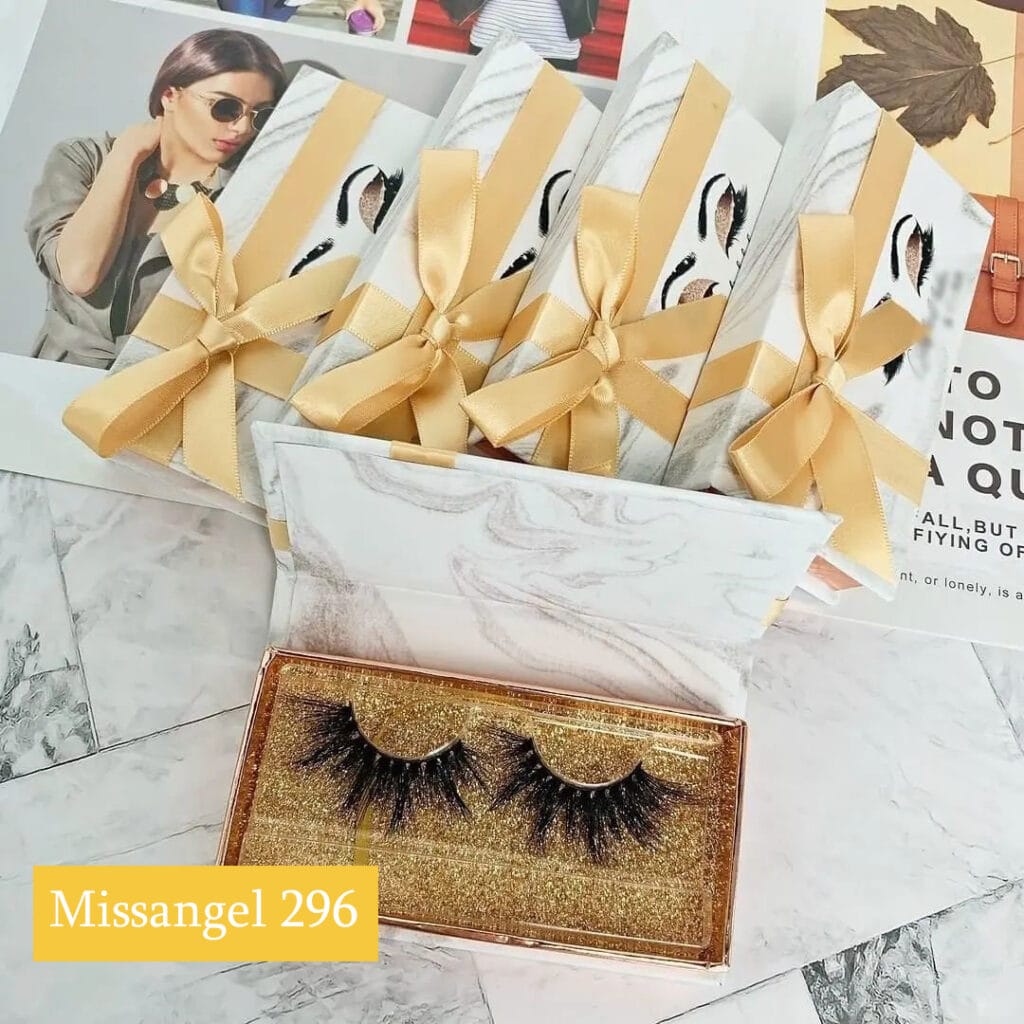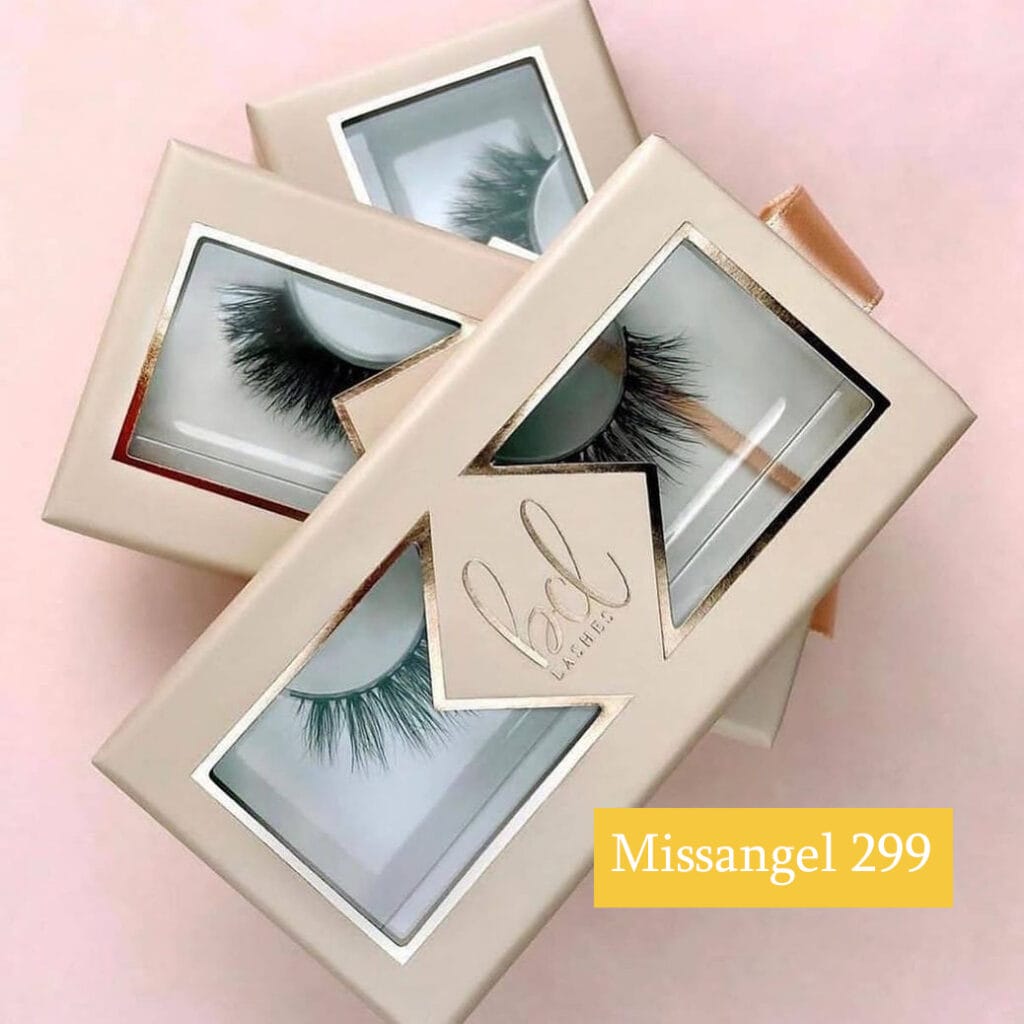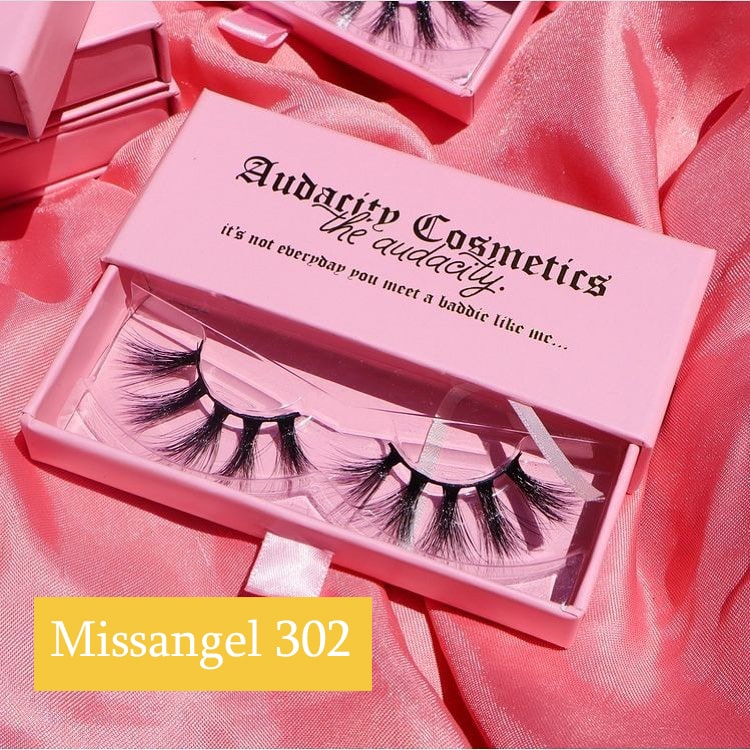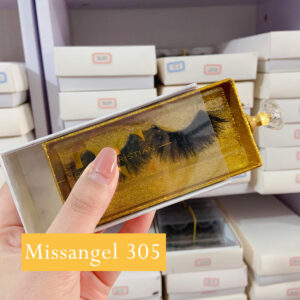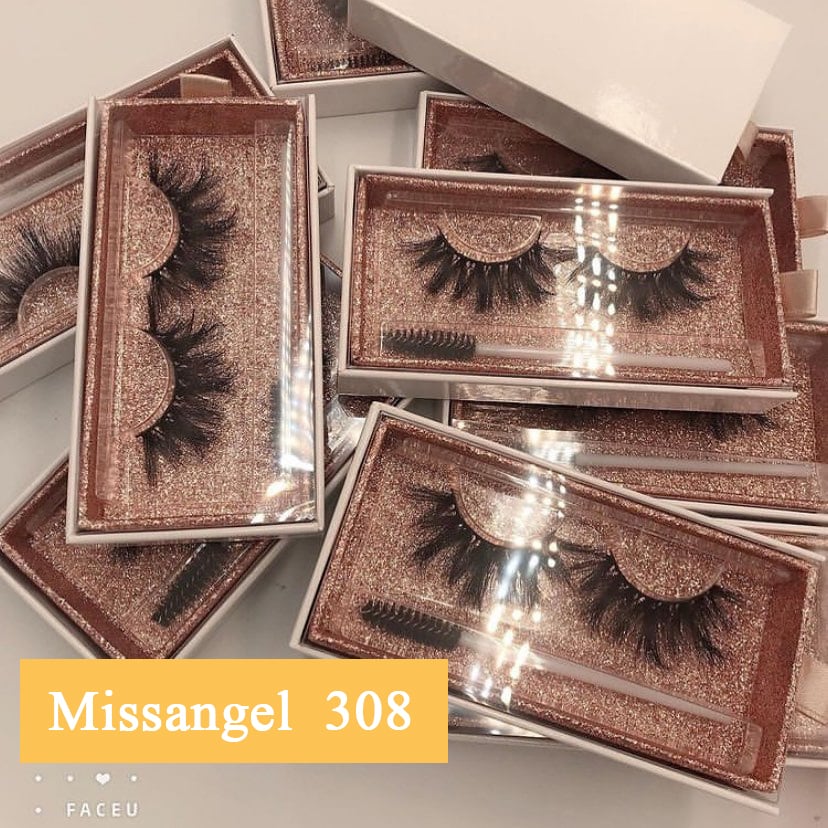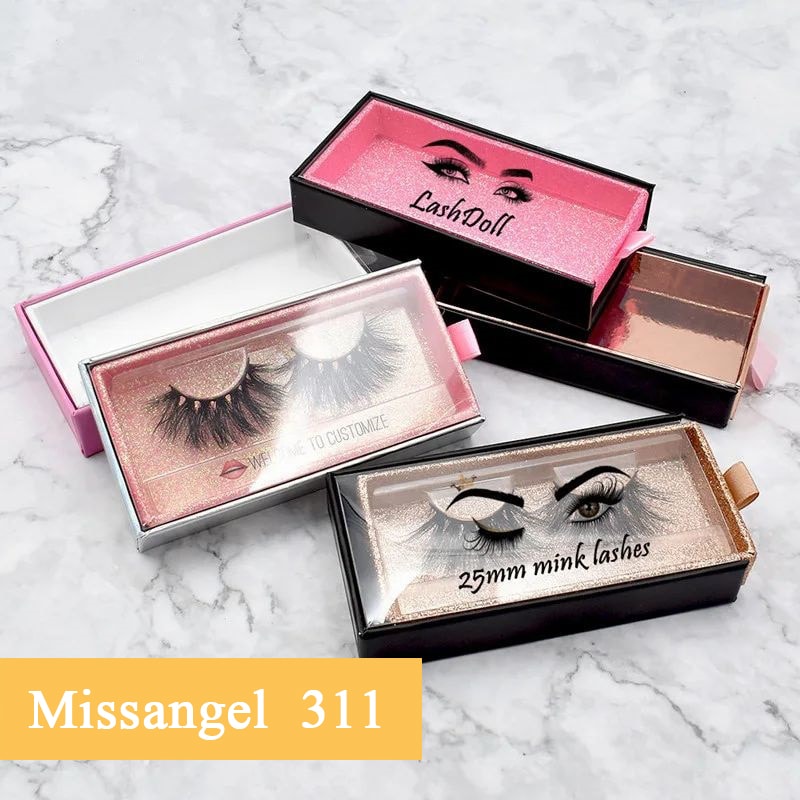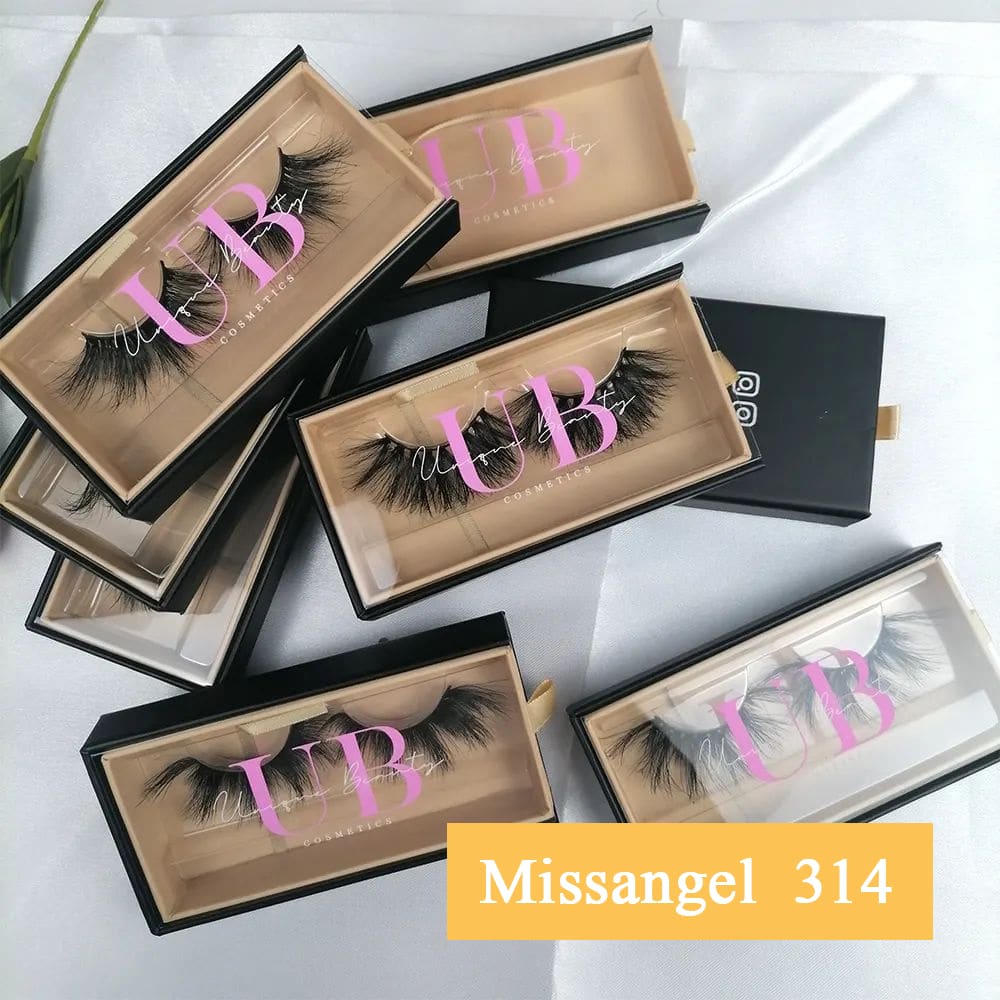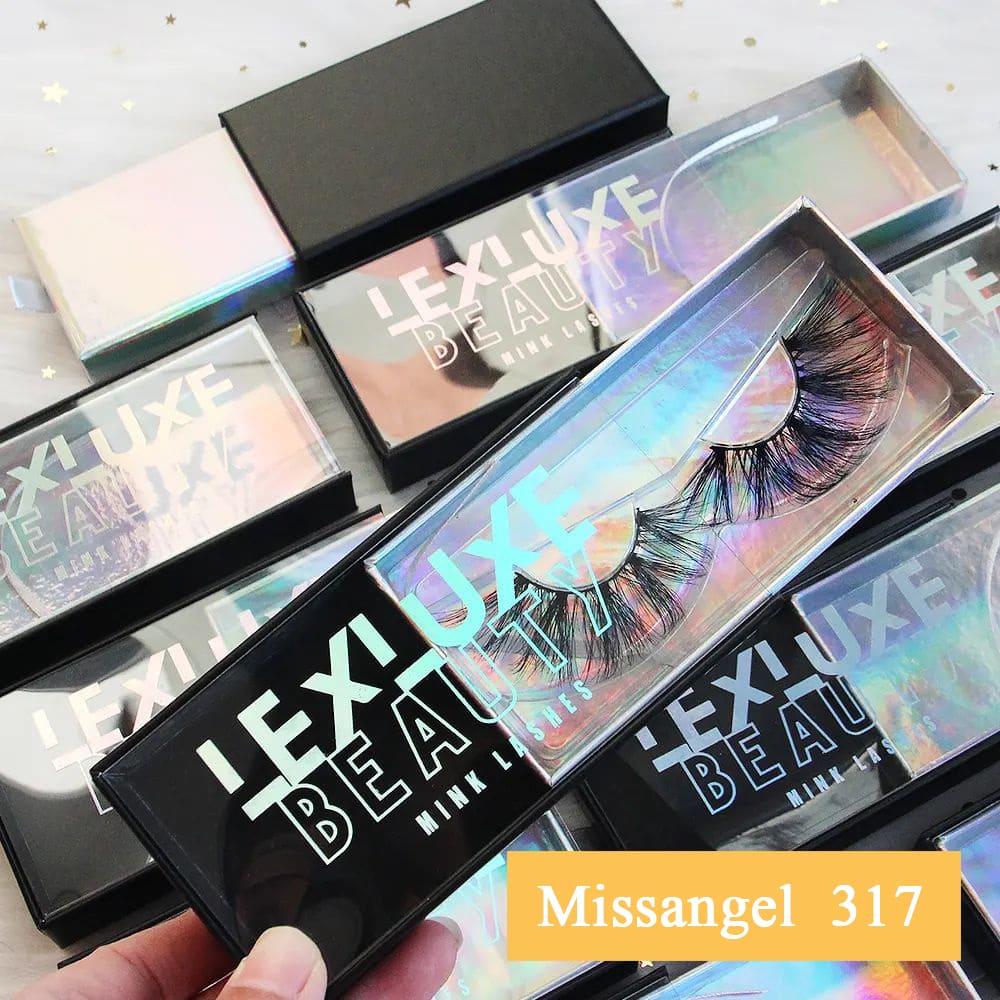 Custom Eyelash Packaging with MOQ(minimum order quantity) of 20
For some lash business beginner, 50 boxes may be too many at the beginning. To solve this, we have ordered some boxes in stock. Order over only 20 pieces, we could print logo on lash box, and could finish printing and ship out in 12-24 hours. The price is 1.8 dollars each.
And because these box are already made, so couldnt change box color. If you want to change, then need to take at least 50 boxes, and take longer to manufacture.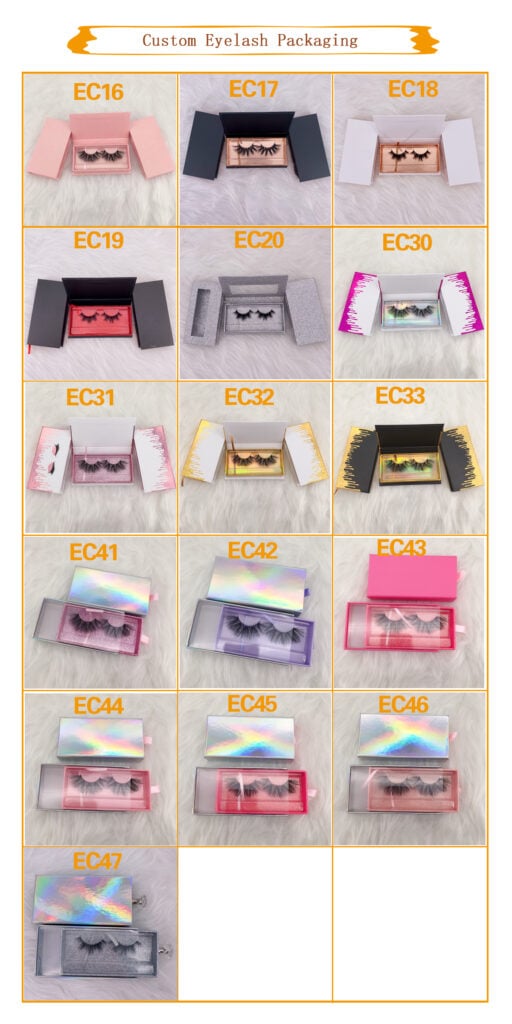 About Payment Method
We accept Paypal and Western Union.
About Feedback and Reviews
Detailed Videos of Custom Lash Packaging
There are videos of some above boxes posted on my Instagram: missangel_mink_lashes
About Contact
Love, you could add my whatspp: 86 17753281089 to get more detailed pics.